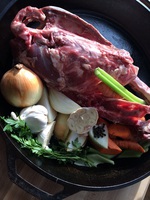 Goose Stock
Yield: 10-12 cups
Ingredients:
- 1 large goose carcass with wings (optional) neck, giblets (not the liver) and any other leftover trimmings
- 2 medium onion, yellow or white, unpeeled and cut in quarters
- 2 large garlic head, unpeeled and cut in half
- 2 medium carrots, unpeeled and cut into chunks
- 2 celery ribs, coarsely chopped
- 4 bay leaf, crushed
- 2 small handfuls of parsley
- 1 tablespoon black peppercorns
- 10-12 cups water
Directions: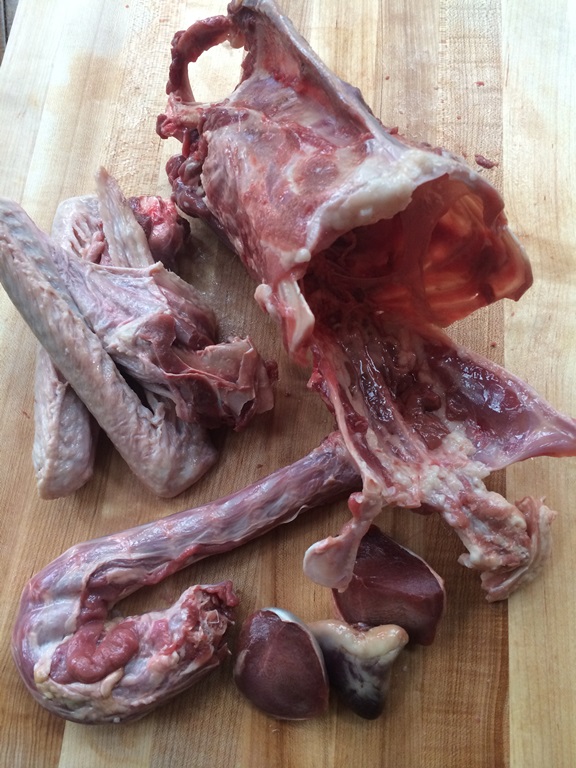 1. Preheat your oven to 450° F.
2. Spread goose carcass, optional wings, assorted giblets, trimmings, onion quarters, garlic halves, carrots and celery on sheet tray(s) and roast for 45-60 minutes, turning as necessary or until the carcass and vegetables are a deep golden brown. Let cool to room temperature and pour off drippings and reserve if making gravy or discard.
---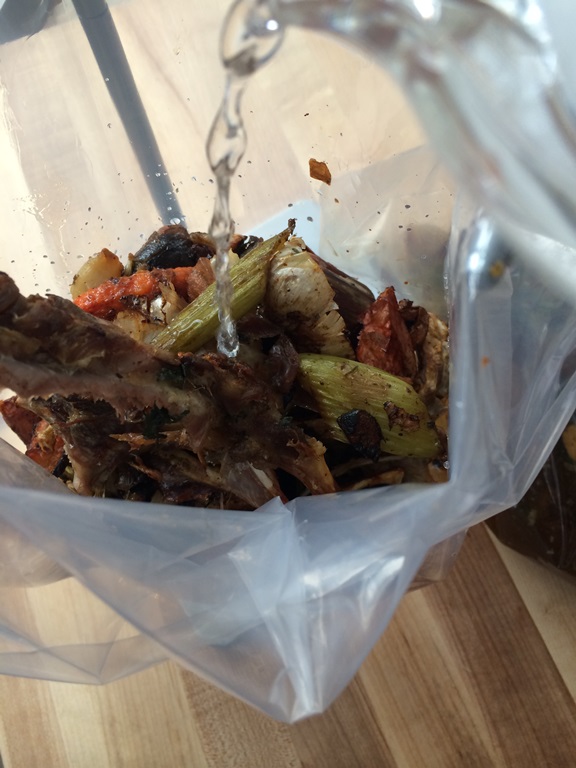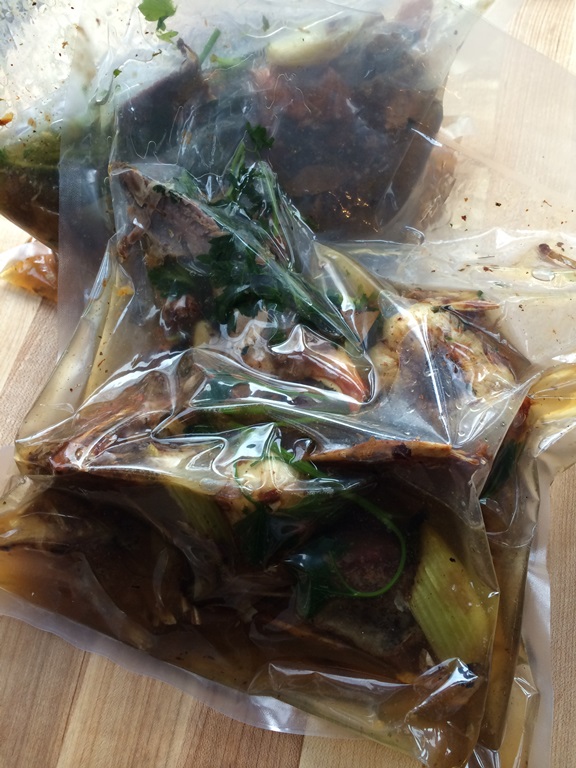 3. Add the roasted carcass, wings (if using), and vegetables to one large or two large bags along with celery, parsley, bay leaf, and peppercorns. Top with the water and carefully seal the bag using a chamber machine.
4. Gently place the bag in the preheated 90 SV1 bath for 8-12 hours.
5. Remove the bag(s) from the bath and strain into a large bowl discarding the bones and vegetables.
6. Use as needed
---