Porcini and Chanterelle Cream Sauce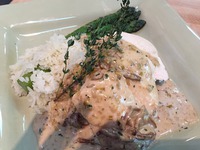 Porcini and Chanterelle Cream Sauce
By: Chef Eric Villegas
This mushroom cream sauce is flavor packed and extremely versatile. Originally developed for chicken breasts I have used it on all poultry, pork, beef and even fish. Feel free to substitute any variety of mushrooms for this sauce or even use fresh. If using fresh just omit the soaking procedure and add the fresh mushrooms to the pan when the dried mushrooms are added.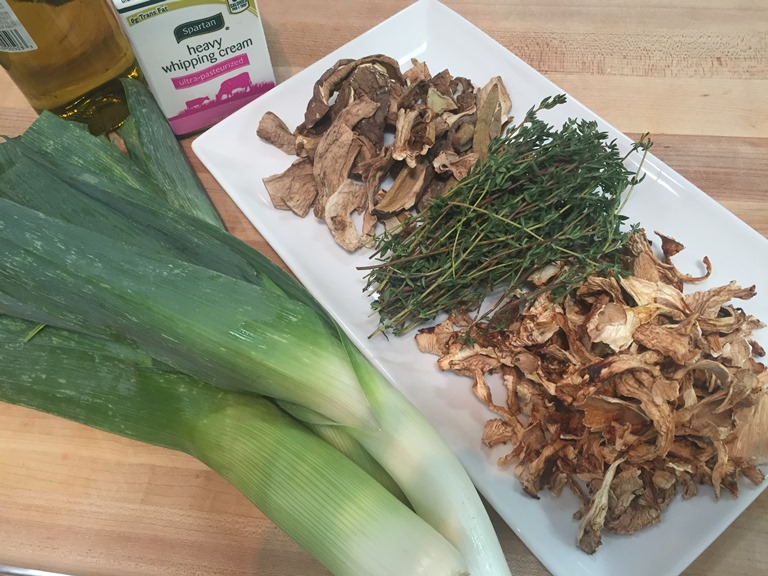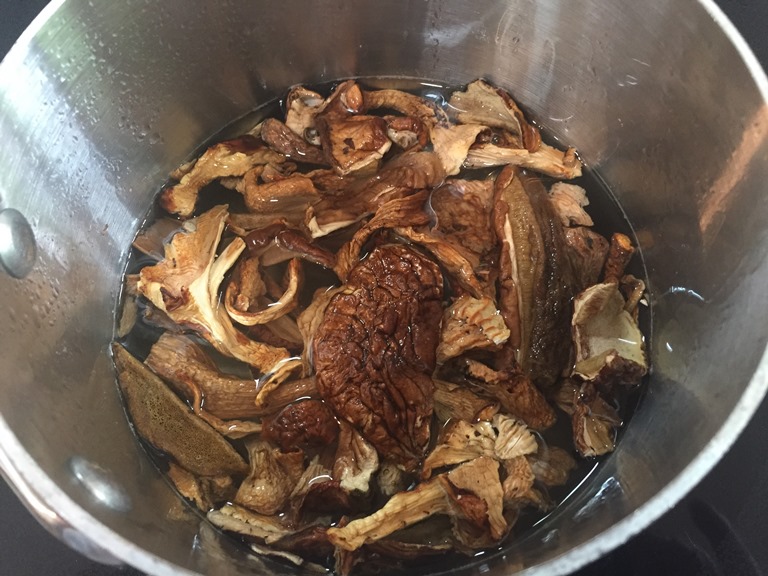 ---
Ingredients:
- 1/2 ounce Porcini Mushrooms, dried, soaked for 30 minutes in 3 cups very hot water
- 1/2ounce Chanterelle Mushrooms, dried, soaked for 30 minutes along with the Porcinis
- 2-3 tablespoons garlic oil
- 1 large leek, cleaned and chopped
- 1 cup Chardonnay wine
- 1 tablespoon garlic puree
- 2 cups heavy cream
- Kosher salt
- Black pepper, freshly ground
- 2 tablespoons lemon juice, freshly squeezed, or to taste
Directions:
1. Using a slotted spoon or similar lift the dried mushrooms carefully from the hot water in order to leave any grit behind in the liquid. Rinse a few times to be sure all the grittiness is gone. Reserve the original soaking liquid and set the mushrooms aside.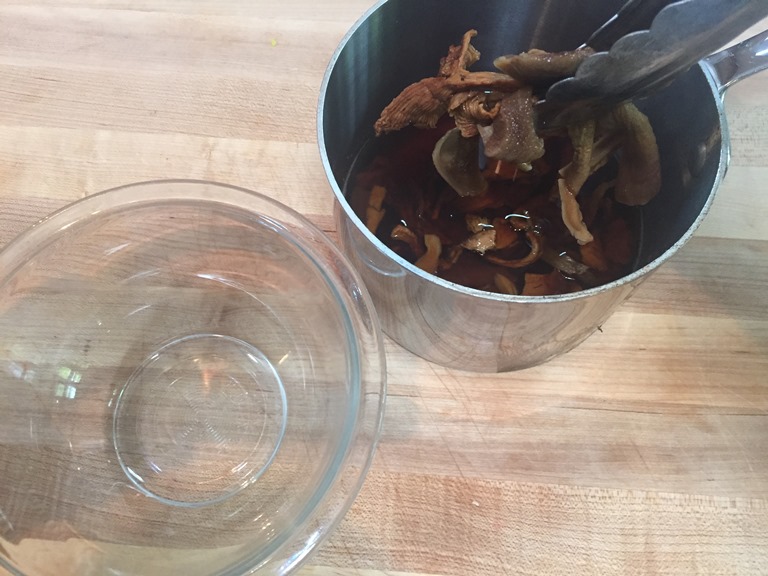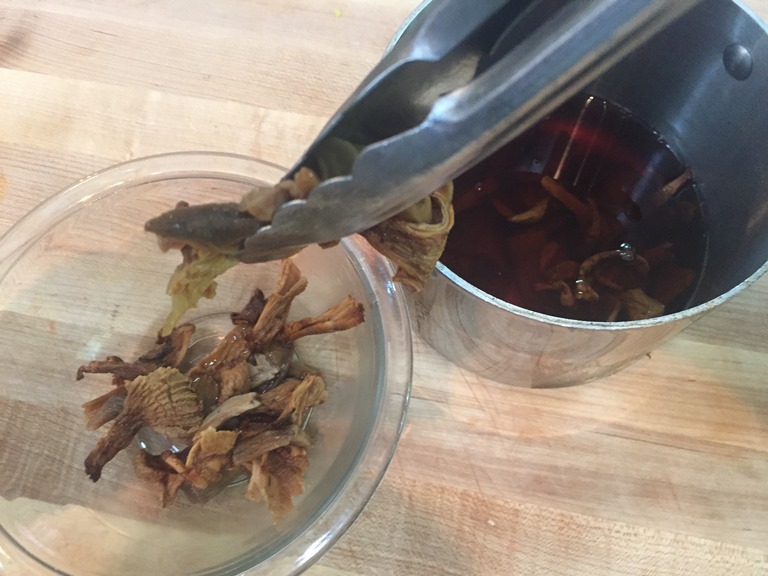 ---
2. In a large sauce pan over medium high heat add the garlic oil along with the leeks and drained mushrooms. Saute over medium high heat for 2-3 minutes, tossing and stirring constantly.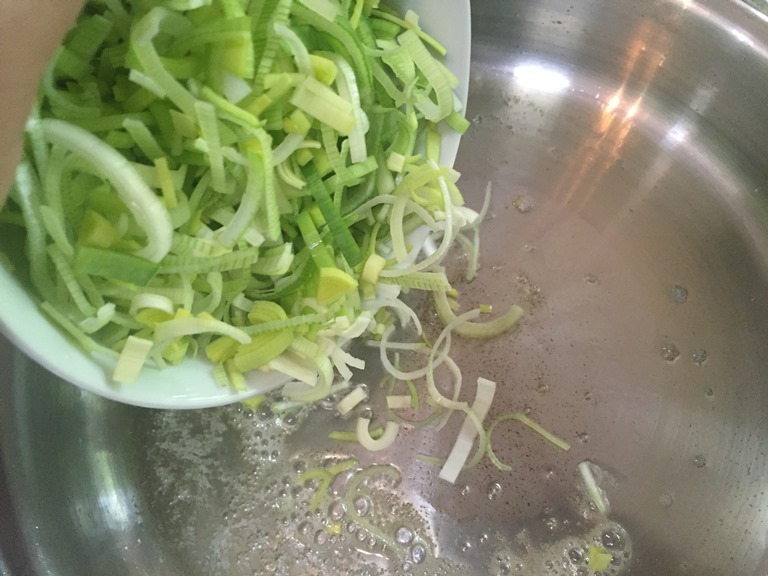 ---
3. Pour the reserved mushroom water into the pan (being careful to leave behind any grit or sediment) and reduce the liquid to a few tablespoons over high heat about 4 to 5 minutes.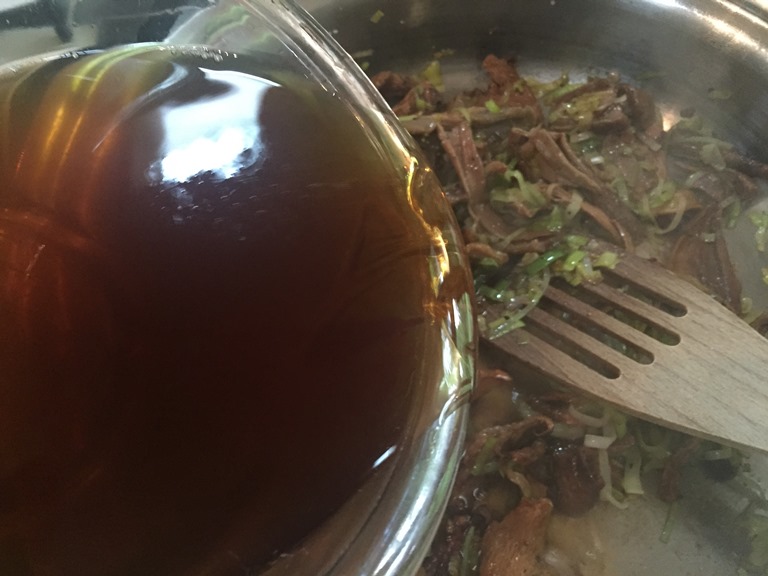 ---
4. Follow with the wine and reduce by half over high heat, about 2 to 4 minutes.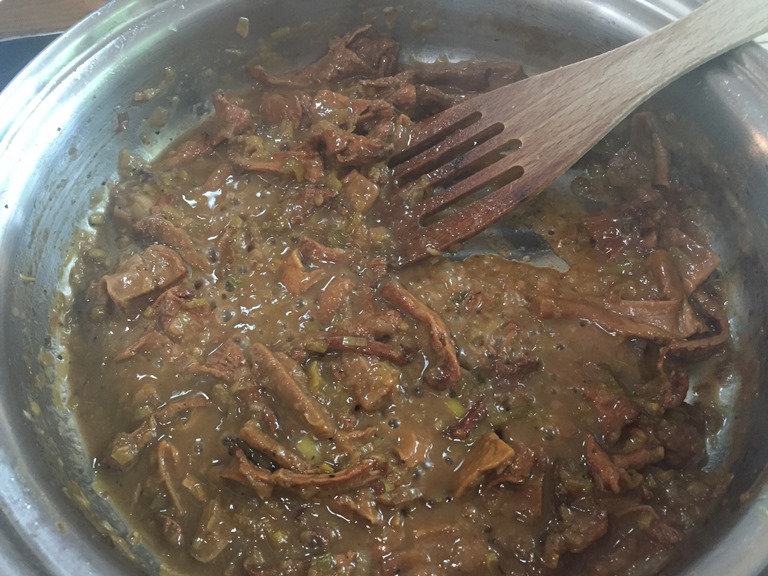 ---
5. Add the heavy cream, garlic, lemon juice and season with the salt, and pepper to taste.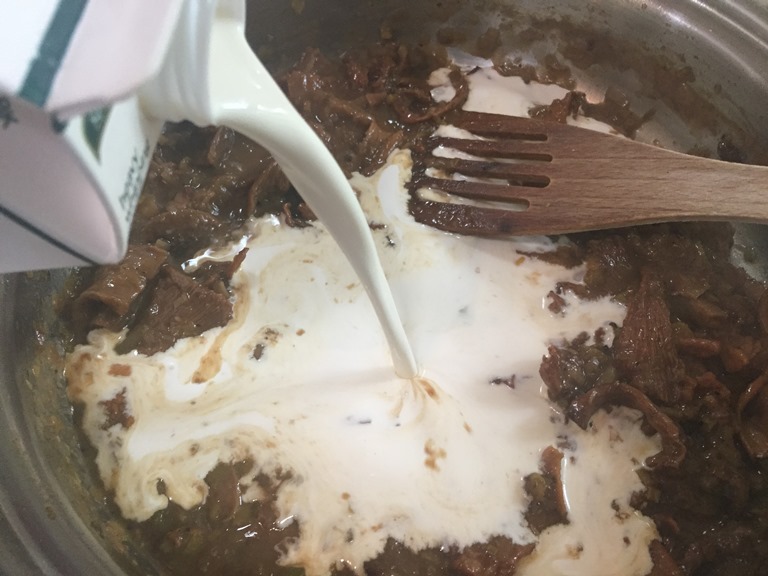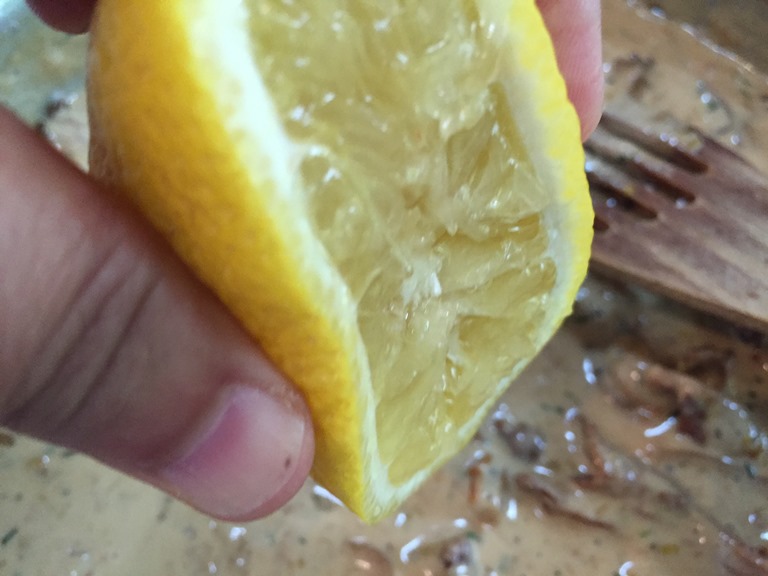 ---
6. Boil until the mixture starts to thicken, 5 to 10 minutes.
---
7. Use immediately or after the sauce has cooled to room temperature using the VacMaster Multi Ring Bag Stand fill an appropriately sized VacMaster chamber bag with the cooled sauce.
8. Using a VacMaster Chamber Machine vacuum and seal the sauce and immediately refrigerate, use as needed.