Salt and Pepper Bone Marrow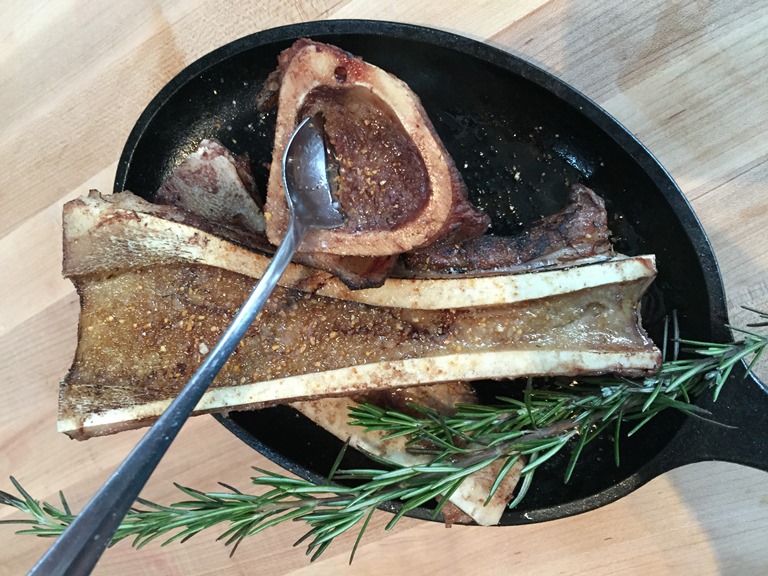 ---
Salt and Pepper Bone Marrow
PREP TIME: 20 minutes | COOK TIME: 2 hours
Ingredients:
3-4 per person beef bone marrow bones, cut lengthwise approximately 4-5 inches long
Kosher salt
Coarse black pepper
Directions:
Fill and preheat your sous vide container or stock pot with water (according specifications) to 147.2°F (64°) using your VacMaster SV1.
Put the beef marrow bones into appropriate sized vacuum bags and vacuum seal in any VacMaster chamber or suction machine. Due to the nature of marrow bones and their sharp edges it is advisable to wrap the bones with VacMaster bone guard pouches or to double pouch to prevent the sharp edges from puncturing the bags.
---
Submerge pouches into the preheated SV1 and cook for approximately 2 hours.
After two hours carefully remove the bone marrow from the circulator and cut out of the bags.
Place the marrow bones on a heatproof skillet or platter and using a blowtorch caramelize the bones and any left over bits of meat for an appetizing appearance.
Serve immediately with long spoons or similar and eat as is, spread on toasted slices of artisan bread or even as a condiment for spooning over a grilled beef steak.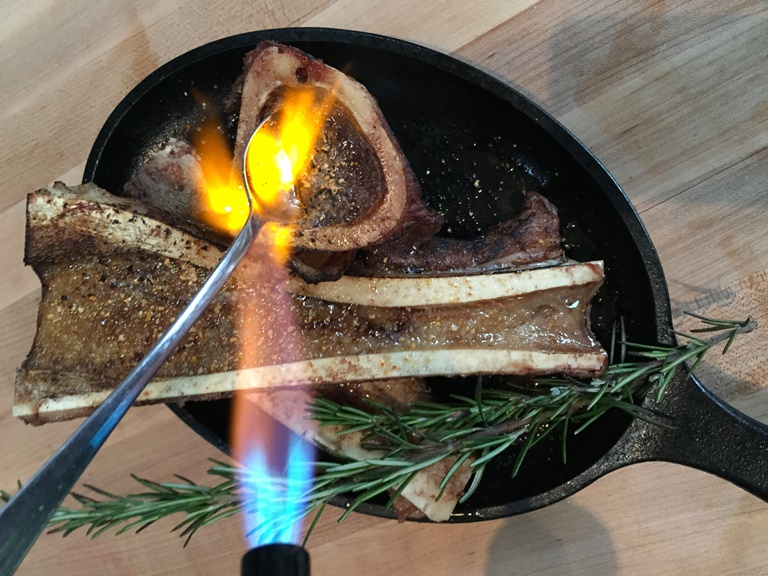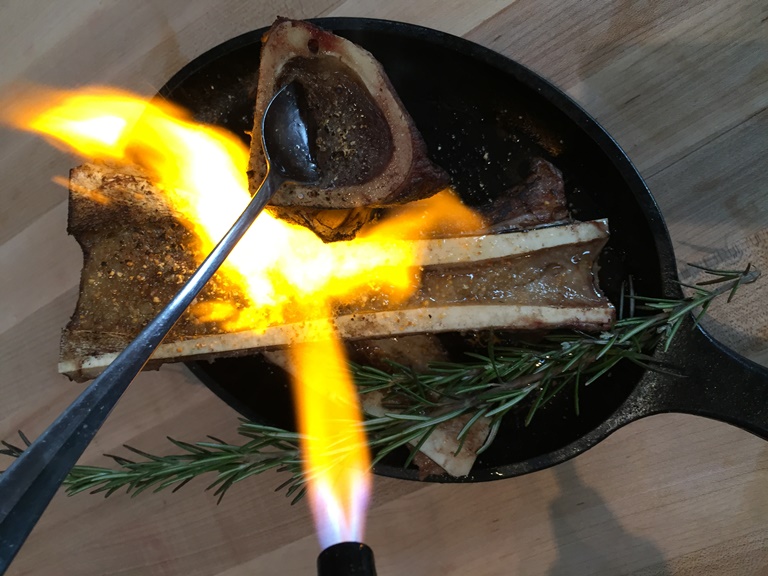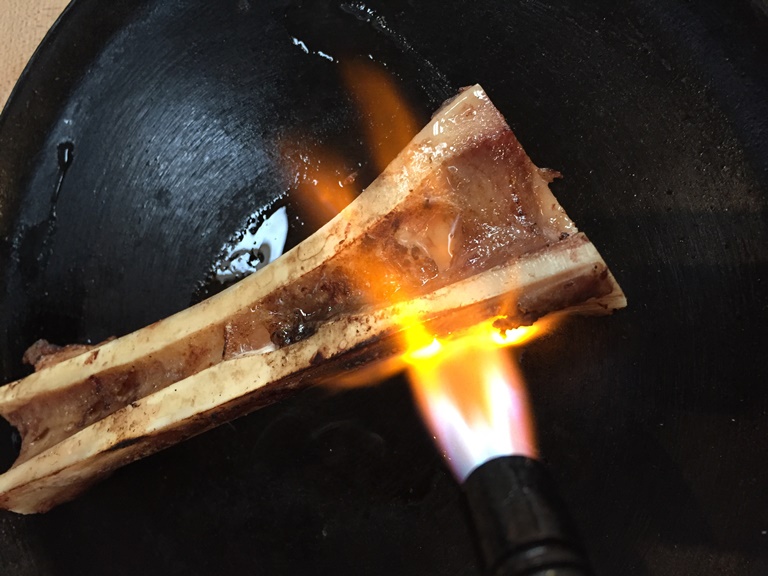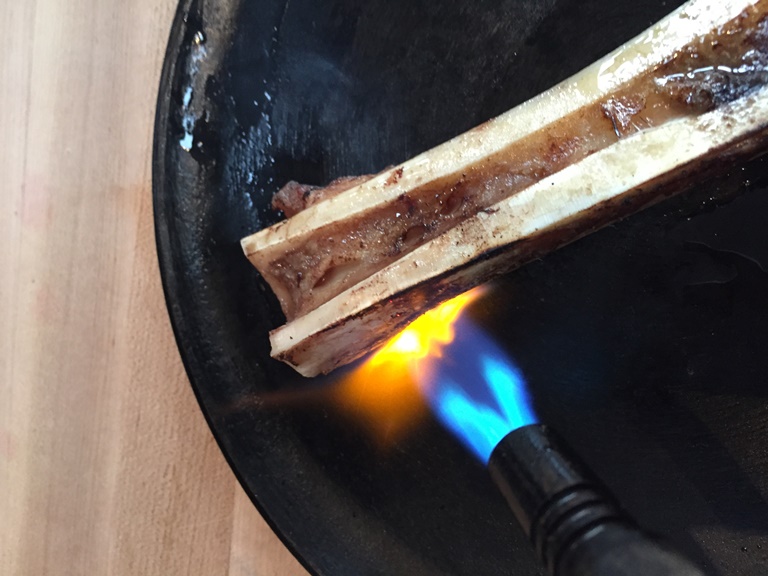 ---