The industry's FIRST... Duo Suction and Chamber Vacuum Sealer

With the release of our newest vacuum sealer, the DUO550, we've opened up a whole new door of possibilities for vacuum packaging in your kitchen.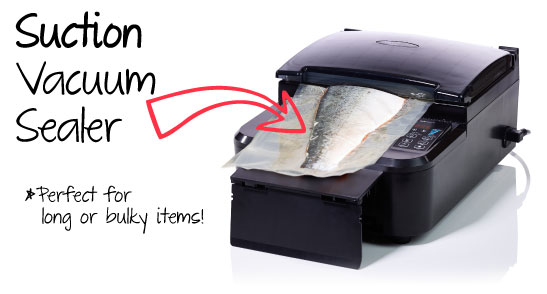 While standard suction vacuum sealers are an essential tool for vacuum packaging, they have limitations. If you've ever tried to vacuum package that fresh ribeye with marinade, you quickly realize it doesn't work. The liquid marinade literally gets sucked right into your machine and will do some serious damage to your equipment. Now while there are workarounds to this problem, we came up with the ultimate solution…. we added a chamber!
Unless you are a big foodie or processor, you may have never heard of chamber technology as they are more of a standard in commercial kitchens. A chamber vacuum sealer allows you to vacuum package liquids by removing all the air from the entire chamber in which the bag is placed, rather than just sucking the air out of the bag. This professional process keeps the liquids in the bag and still gives you a complete air tight seal.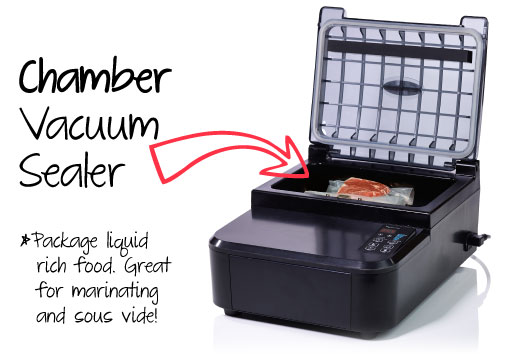 Until now, you would have had to make the decision as to which type of vacuum sealer would fit your needs. With the DUO550, you are able to use the external suction sealer to package long and bulky items, such as a rack of ribs, or take advantage of the built in chamber to quickly marinate that ribeye you've been craving for dinner.
The options are endless with this two-in-one ultimate powerhouse!