Best Home Food Vacuum Sealers
Shopping for the best food vacuum sealer system, for use in your home can be difficult to say the least. Making sure you find the best machine for your lifestyle takes some research, we've decided to make that part easy, below is all the information you need about VacMaster's® three best-selling home use units.
PRO380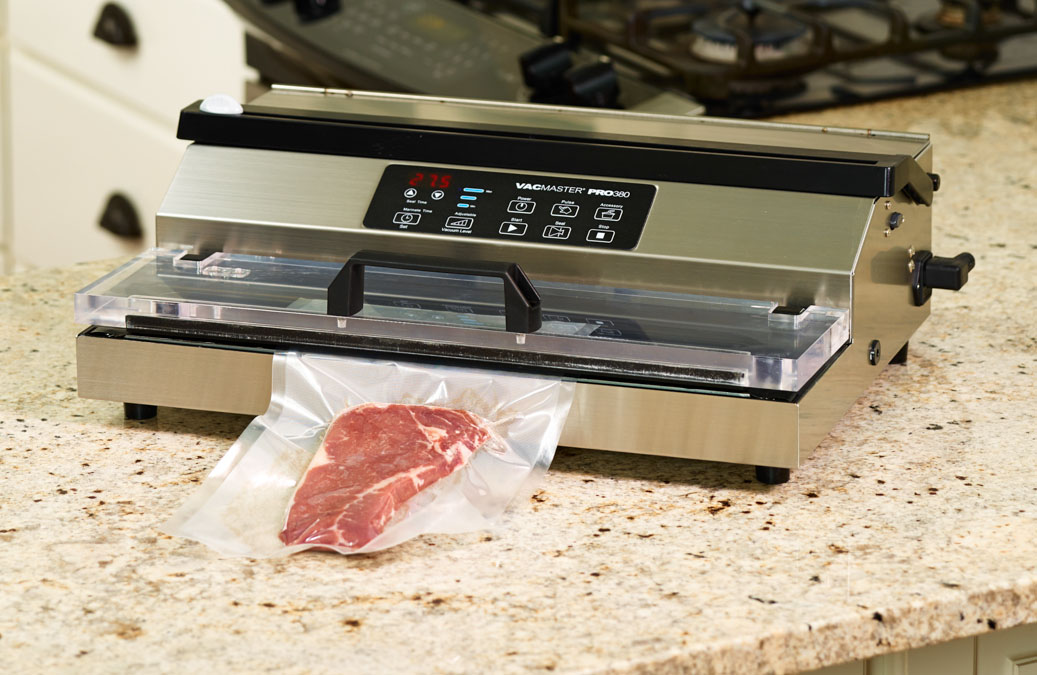 The PRO380 is a heavy duty home food vacuum sealing machine that can handle all of your home sealing needs. The easy to use control panel includes pre-set vacuum settings for simple operation. This machine is perfect whether you are sealing food in the kitchen or out of season clothes for storage. This is a suction machine and needs mesh vacuum bags and rolls to work properly.
• Extended 16" seal bar allows you to package larger items, as well as two small bags at once.
• Extra wide 5mm seal bar provides leak proof protection for a fresh seal every time.
• Roll storage and cutter are conveniently built in to save space- stores one roll up to 50' in length.
• Accessory port seal out air and moisture or marinate food in our reusable storage canister.
To see more reviews click here.
---
VP112S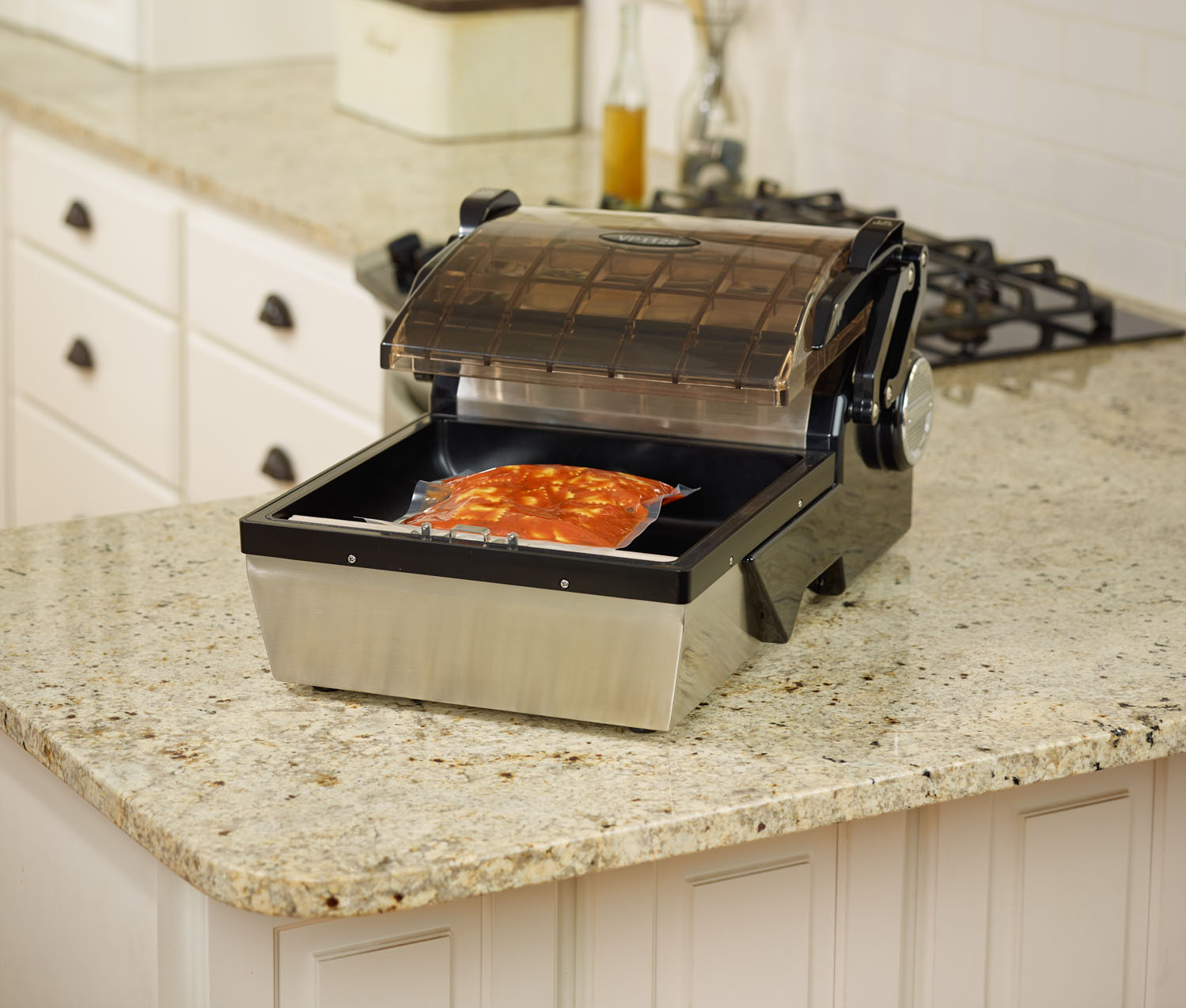 The VP112S is a counter-top friendly home use chamber food vacuum sealer. The perfect home vacuum sealer for liquids; you'll quickly wondered how you ever lived without it. Chamber vacuum sealers remove the air from the entire chamber rather than sucking it out of the bag; you can seal soup and wet materials without the liquid getting sucked into and damaging the machine. The counter-top friendly design makes this unit perfect for sous vide cooking.
• Redesigned heavy duty chamber and lid allows this unit to consistently perform.
• Low-profile design the hinged lid tucks neatly towards the back of the machine, keeping the unit counter-top friendly.
• Marinating cycle helps penetrate foods with deeper flavor.
To see more reviews click here.
---
VP215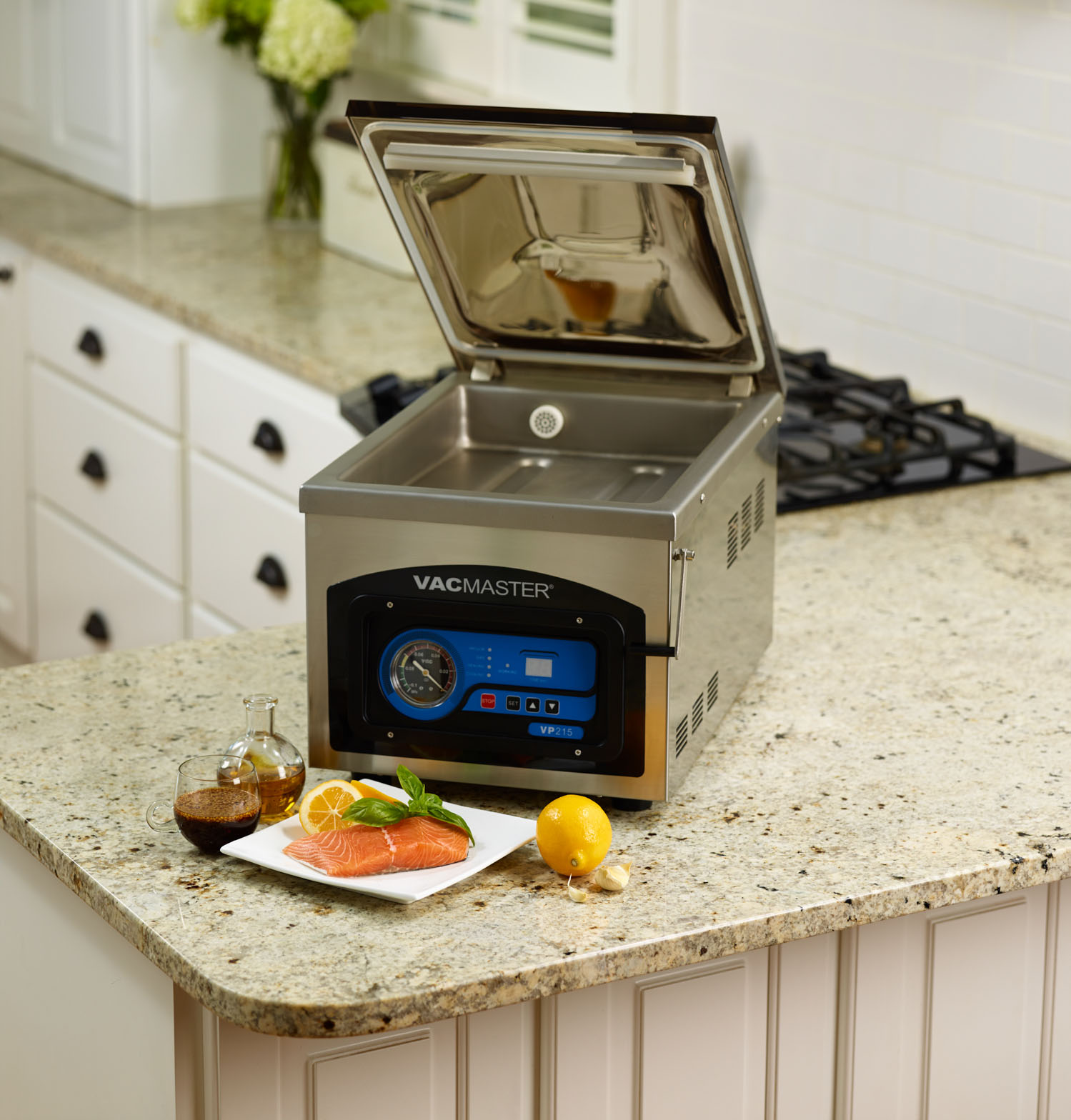 The VP215 is our best-selling food vacuum sealer, and with its versatility it is no wonder why. Designed to seal anything, its oil pump allows it to run continuously. Simply change the oil after the first 25 hours of use, and after that after every 60 hours of use. Simple oil change directions with pictures can be found here.
• Double seal wire ensures a complete and lasting seal 2x as strong as other machines.
• Oil vacuum pump is powerful for heavy-duty vacuum and sealing power.
• Ideal for:
• Sous vide
• Hunters and fishermen processing game at home
• Small businesses
• Small restaurants
To see more reviews click here.