Camp Sous: Week Six - A Cheesy Sweet Delight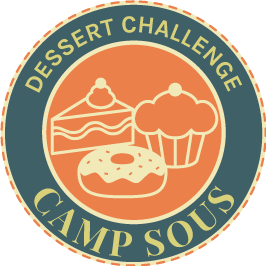 As spring turns to summer and the atmosphere turns from pleasant to humid things kind of slow down around Camp Sous. But that doesn't stop our intrepid campers from trudging forward exploring the benefits of their Camp Sous Survival kit (external vacuum sealer, sous vide cooker and pouches and roll bags) This week's camper decided to add a cheesy sweet delight to her stable of sous vide sweet treats.
Nico's Cheesicake Delight
Cheesecake in a Jar
Supplies:

4 Oz. Jars - 8 Pcs.

Ingredients

16 Oz. Cream Cheese

3 Eggs

¾ Cup Sugar (substitute 6 Tbs. Truvia spoonable for lighter fare)

½ Tbs. Vanilla Extract

¼ Cup Sour Cream

Favorite Flavored Topping, customize flavors per jar! (optional)

Crust

½ Pkg. Graham Crackers (4-5 crackers), Crushed

1 Tbs. Sugar

3 Tbs. Unsalted Butter, Melted

¼ Tsp. Cinnamon

Directions

Preheat water bath to 176F.

Crush graham crackers into very fine pieces. PROTIP: place in a bag and use a rolling pin to get ace results.

Add sugar, melted butter, and cinnamon. Mix thoroughly.

Place crust mixture in bottom of 8 4oz canning jars and firmly pack down.

Bake crust, in jars, for about 10 minutes at 350F. (Optional)

Add room temperature cream cheese, eggs, sugar, sour cream, and vanilla into a large mixing bowl. Mix ingredients thoroughly.

Add cheesecake mixture to each jar. Leave about ½ inch from the top.

Hand tighten jar lids. Do not tighten fully as air must escape during the cooking process.

Cook for 1 hour 30 minutes.

Using tongs, carefully remove jars from water bath and let rest until cool to touch (1 hour).

Refrigerate Cheesecake Jars for at least 4 hours.

Crack open those lids. Top with chocolate sauce, fresh fruit or filling of choice, and delight your dinner companions with a tasty treat!