Chicken Fried Chuck Steak Sous Vide With Black Pepper Gravy
The Austrians call it Wiener Schnitzel, the Italians Milanesa, the Scotts collops, in South America it goes by, Silpancho and let us not forget the late, great Elvis Presley affectionately called it, "the ugly steak." All of these dishes are similar but have fine differences that can cause great debate; I am of course talking about Chicken Fried Steak here in the U.S., a Southern staple, with an equally strong connection in Texas and Oklahoma.
So if you were wondering, there is absolutely no chicken in chicken fried steak! Although its origins are questionable this is a dish in which a usually tough cut of beef, is heavily pounded and consequently tenderized into a largish thin cut then breaded and fried. The method, obviously similar to that of fried chicken usually explains the name.
In terms of its history the culinary eggheads have reported recipes for batter-fried steaks appearing in Southern cookbooks as far back as the early 1800s. My money is on the idea that the chicken-fried steak is a descendant of Wiener schnitzel, a very similar dish that was brought to America by German immigrants who would eventually take it to Texas.
Prior to modern food safety practices and methods of food storage, the fine art of "making tough cuts of meat palatable" was a necessity; breading and frying often did the trick. Yet, I often wondered how cool it would be if you could have that culinary classic as a thick, medium rare, buttery tender steak yet still showcasing that crunchy exterior without breaking the bank using expensive cuts like beef tenderloin.
As I've said many times before, VacMaster® to the rescue! By choosing a rather inexpensive cut like chuck roast and using the Sous Vide technique we are able to transform what would have been considered impossible only a few years ago, a thick medium rare cut of ridiculously tender chuck roast coated in a crunchy flavorful crust, and don't forget the gravy!
Ingredients:
1 2-3 pound chuck roast, trimmed
---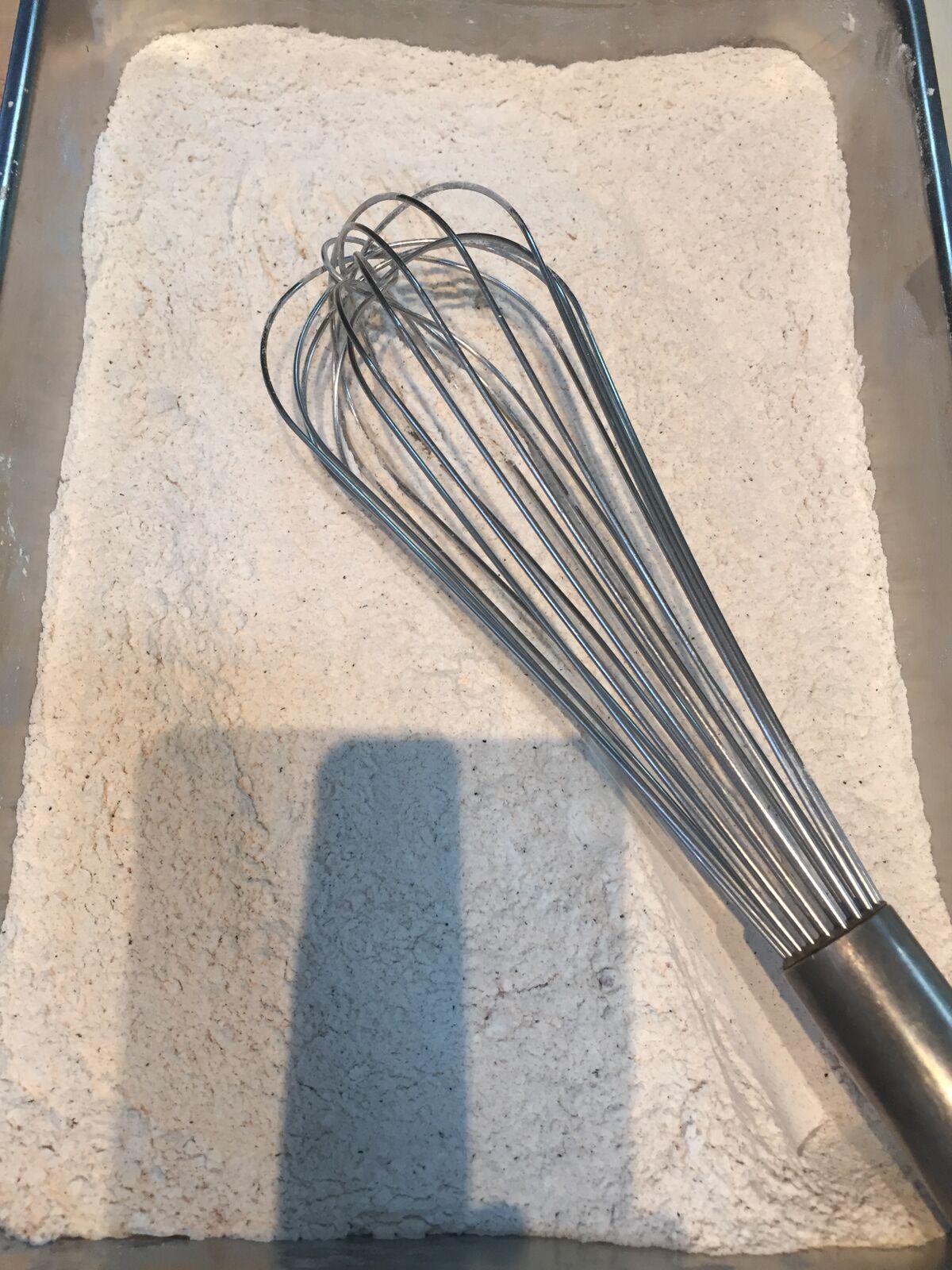 For the Breading:
¾ cup cornstarch
1 egg
1 cup buttermilk, divided
2 cups all-purpose flour
1 tablespoon kosher salt, plus more to taste
1 tablespoon paprika
1 tablespoons freshly ground black pepper
1 tablespoons onion powder
1 tablespoons garlic powder
1 teaspoon baking powder
2 quarts peanut or corn oil
---
For the Gravy:
¼ cup peanut or corn oil, or use the some of the oil from frying
¼ cup all-purpose flour
2 ½ cups whole milk
1 tablespoon coarsely ground black pepper, plus more to taste
---
Directions:
1.Preheat the SV1 to 56°C/133°F degrees
For the Steaks:
1. Place the trimmed whole chuck roast in an appropriate sized VacMaster® bag and using a VacMaster® Chamber or Suction machine vacuum seal the roast.
2. Gently place the bagged roast in the SV1 for 24 -28 hours.
3. Remove and immediately place in an ice water bath to chill thoroughly.
4. Remove the chilled chuck roast from the bag and following the natural seams in the roast cut and portion into approximately 4-6 ounce steaks.
5. Place the steaks on a wooden cutting board and cover with a sheet of plastic wrap.
6. Using a meat mallet or similar gently pound the steak to even up the thickness, being careful not to tear the steaks, reserve.
---
For the Breading:
1. Place cornstarch in a shallow dish. Whisk together the egg and the 2/3 cup buttermilk in a separate shallow dish. Whisk together flour, 2 teaspoons salt, paprika, black pepper, onion powder, garlic powder, baking powder, and cayenne pepper in a third shallow dish. Drizzle remaining 1/3 cup of buttermilk into seasoned flour and rub with fingertips until mixture is coarse and lumpy.
2. Working one steak at a time, coat the steak well in cornstarch. Lift and shake off excess cornstarch, then transfer to egg mixture. Coat the steak thoroughly in the egg mixture, lift steak, letting excess egg drain off, then transfer to seasoned buttermilk-flour mixture. Coat steak well, pressing seasoned flour all over to help it adhere to the meat. Lift steak, shake off excess flour, and transfer to a wire rack. Repeat with remaining steaks. Refrigerate and let steaks rest for 30 minutes.
3. According to the manufactures directions fill your deep fryer with the appropriate amount of oil and heat to 375°F or place oil in a large Dutch oven or wok or similar and heat to 375° over high heat.
4. Carefully lift one of the steaks and gently slide into oil. Cook, flipping occasionally, until golden brown and crisp on both sides, 1½ - 2 minutes total.
5. Transfer steak to a paper towel-lined tray and season with salt to taste. Repeat with remaining steaks, reserve steaks keeping them warm.
---
For the Black Pepper gravy: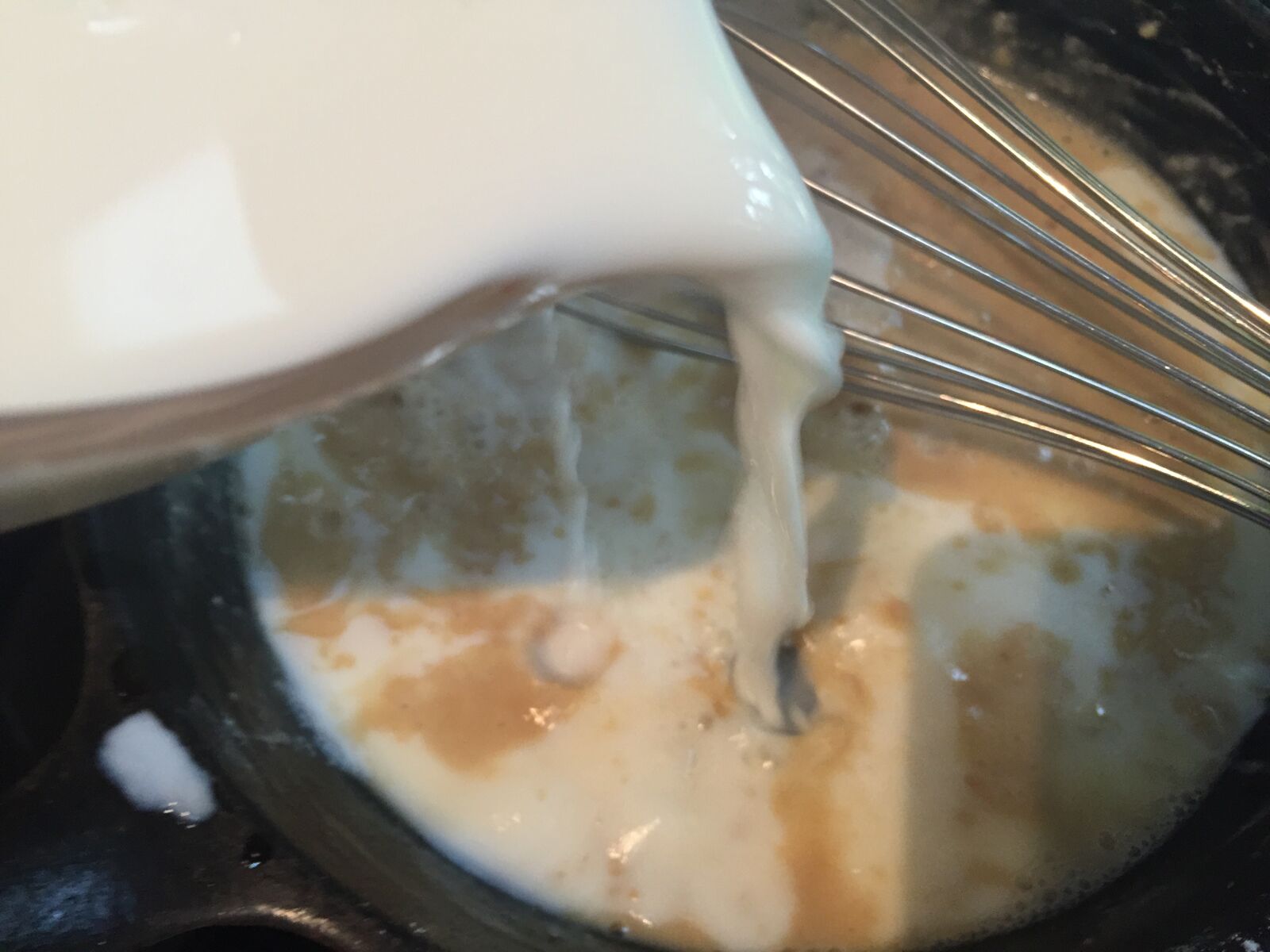 1.Transfer ¼ cup of hot frying oil or fresh oil to a medium sized heavy bottomed saucepan placed over medium high heat.
2.Add flour and whisk constantly until mixture turns light to caramel colored brown, about 1 minute this toasting of the flour develops the flavor of the finished sauce. Slowly whisk in milk. Stir in pepper, salt, onion and garlic powders and bring the mixture to a boil.
3.Reduce to a simmer and cook, stirring occasionally, until slightly thickened, about 4 minutes. Remove from heat; taste re season if necessary.
4.When ready to served transfer steaks to serving plates and top with the black pepper gravy, serve immediately.