Egg Salad with Sun-Dried Tomatoes
Most culinary eggheads believe that the egg salad we know and love today made its way onto the American culinary scene in the early 1900's. Even though versions of it were being consumed more than 100 years earlier in Europe. Those early days on our shores showcased this egg-cellent creamy concoction on lettuce leaves presenting it more as a classic green styled salad. No one is quite sure when it found itself sandwiched between two slices of yeasty bread but I for one would love to have a few drinks in their honor!
This version of egg salad came about years ago in my restaurant. Full of my whole egg mayonnaise and the usual suspects it gets its added zing from finely diced, oil packed, sun-dried tomatoes. I feel it's the perfect counterpoint to the rich mayo and eggs. One addition I didn't add that I originally used was topping all that creamy eggie goodness was crisp rashers of thick cut smoked bacon, that can be a bit over the top but soooo good!
Do try this on thick sliced Sally Lunn bread fresh or toasted and feel free to double or triple the recipe as it's not a problem when you can easily vacuum pack the extras allowing you to enjoy this delicious bite of Americana any time you choose!
Ingredients:
For the egg salad:
• 6 grade A large eggs, whole, hard boiled, peeled and coarsely chopped
• 1/4 cup sundried tomatoes, packed in oil, drained and diced
• 1/4 cup celery, stalk, trimmed and diced
• 1/4 cup onion, red, peeled and diced
• 1/4 cup green onions, trimmed and cut fine
• 1/2 -1 cup Whole Egg Mayonnaise Sous Vide, or favorite brand
• 1 tablespoon or to taste lemon juice, fresh
• 1/4 teaspoon or to taste salt, kosher
• 1/4 teaspoon or to taste pepper, black
For the sandwich:
• 8 slices Sally Lunn Pullman Loaf Sous Vide
• 2 cups or as needed arugula, baby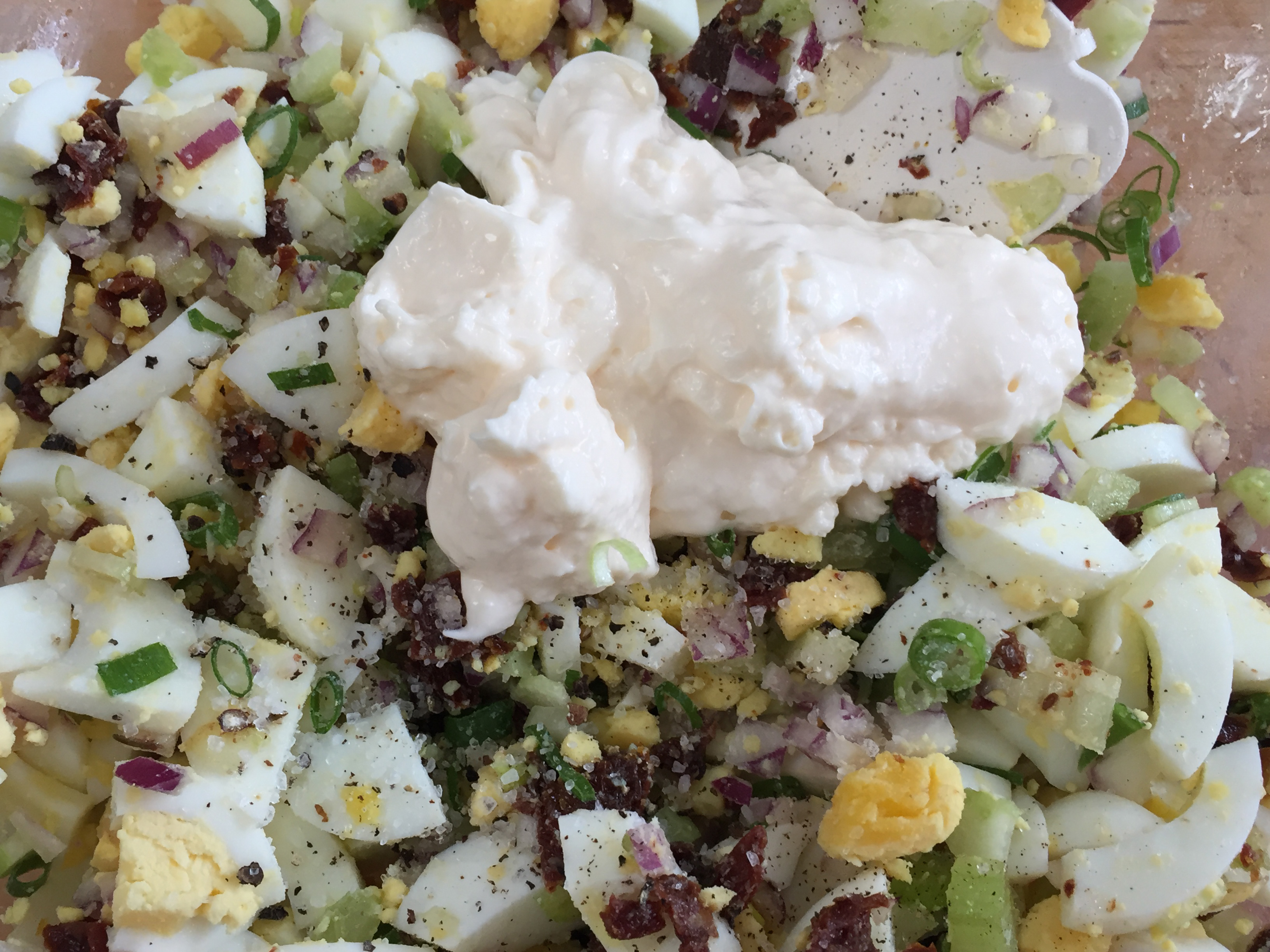 Directions:
For the egg salad:
1. In a suitable sized mixing bowl combined the chopped eggs with sun-dried tomatoes, celery, red and green onions
2. Add the mayonnaise to your taste and season with the lemon juice, salt and pepper.
3. Mix thoroughly and refrigerate, covered, for an hour or so to blend flavors.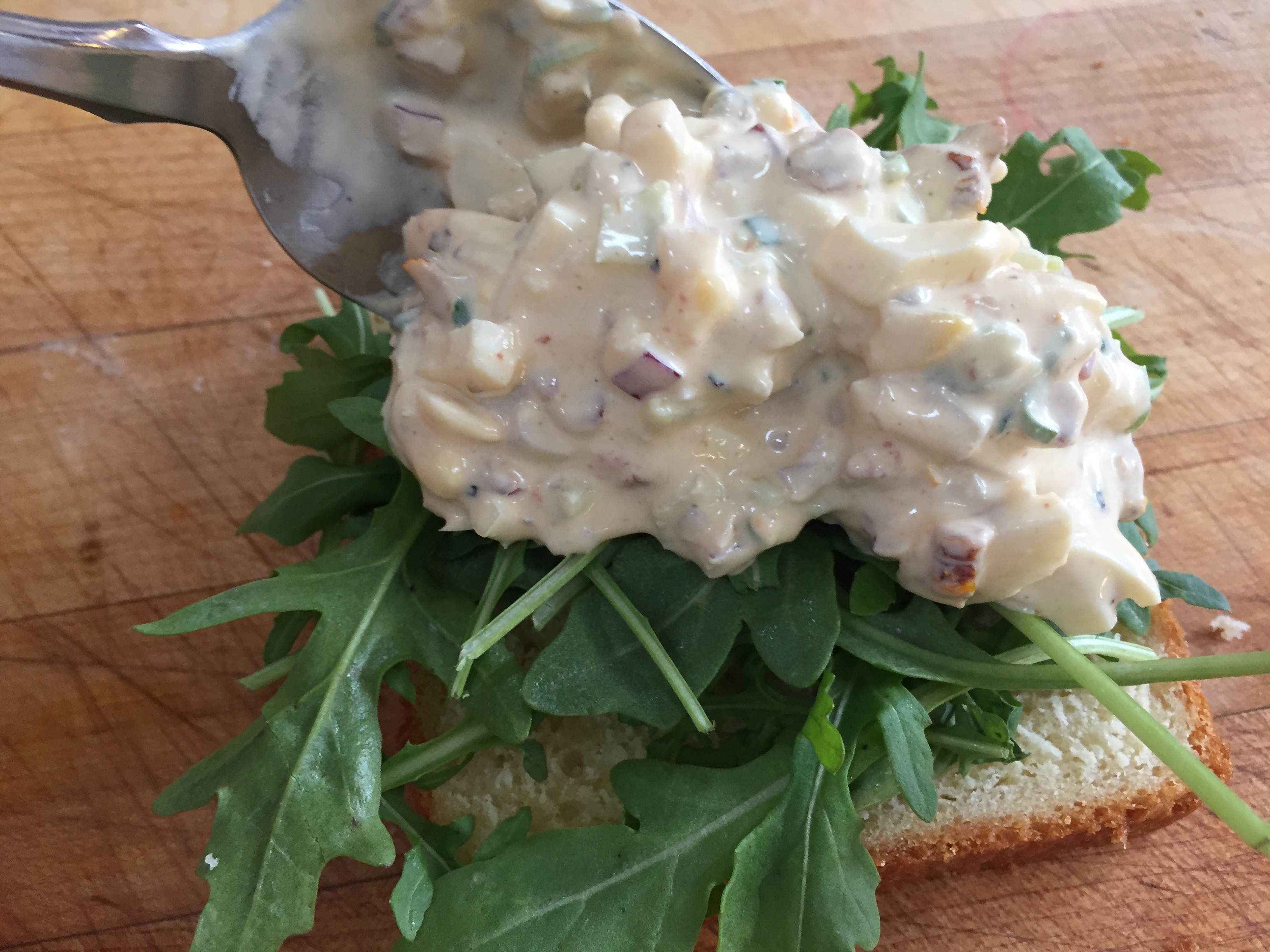 For the sandwich:
1. Place on slice of the bread on a work surface and place a bit of the baby arugula to cover.
2. Top the arugula with a healthy portion of egg salad and cover second slice of bread then gently compress the sandwich.
3. Repeat with remaining ingredients.
4. Serve immediately.