Holiday Travel First Aid Kit - Whether You Go By Car Or Plane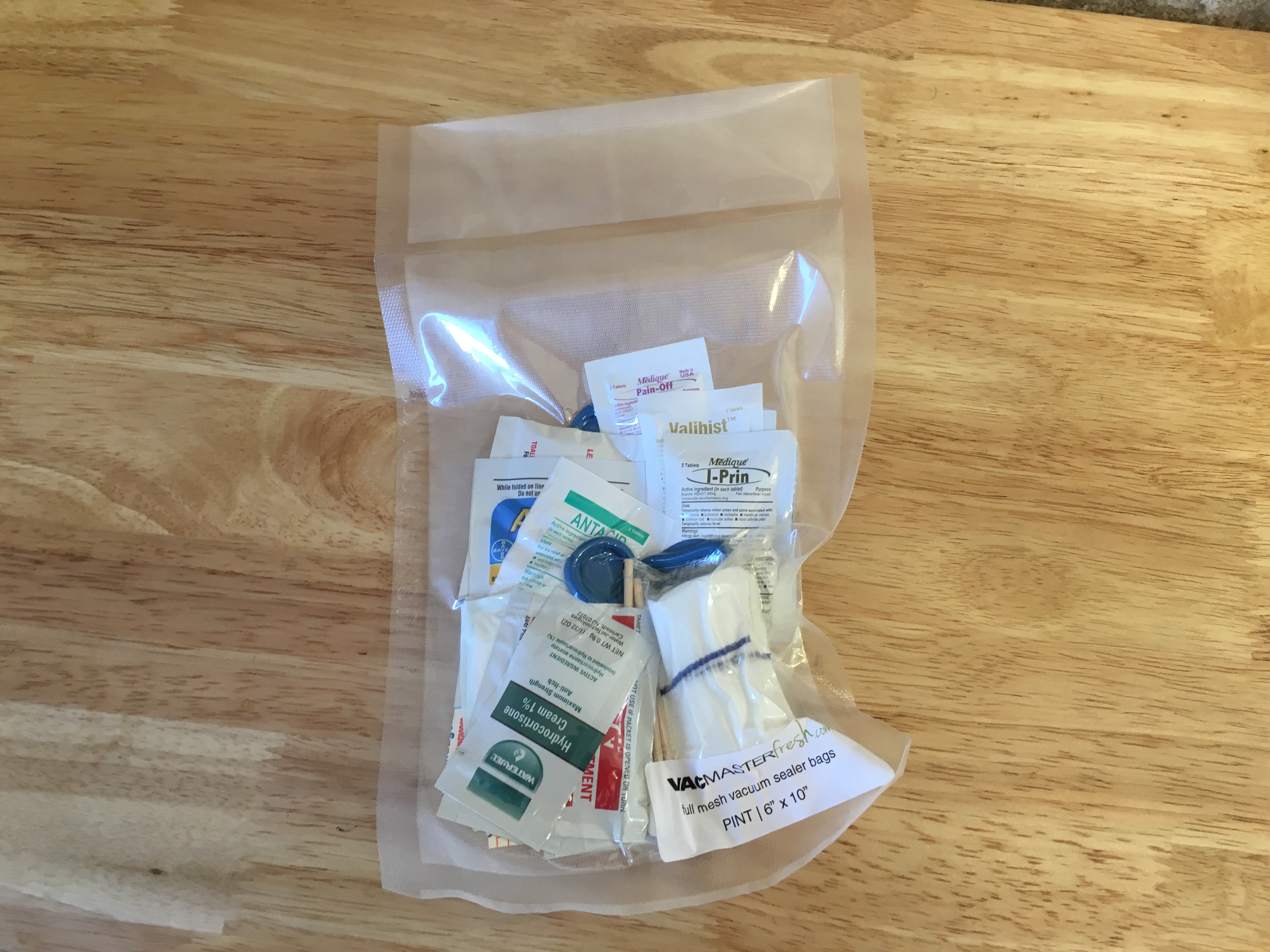 The many joys of the holiday season include holiday travel. My family is lucky enough to be scattered all over, this of course means I am either hosting the whole gang, or traveling to see them. In the days before kids I often just hopped on a plane; however, two kids later we load up for a good ole family road-trip. Whether on the way or once at our destination, the need for a first aid kit always seems to come up- admittedly more so with a four year old and a two year old in tow.
At this point packing has become a well orchestrated process for my wife and me, and we're already using our VacMaster® to keep everything neat and organized. One of my favorite things to pack with the vacuum sealer is a basic first aid kit. The one I usually put together and will outline below fits nicely in your carry on or in the glove box depending how you travel. The freedom of your own vehicle means you have more freedom to make a larger, more inclusive kit; modify the kit to meet your needs.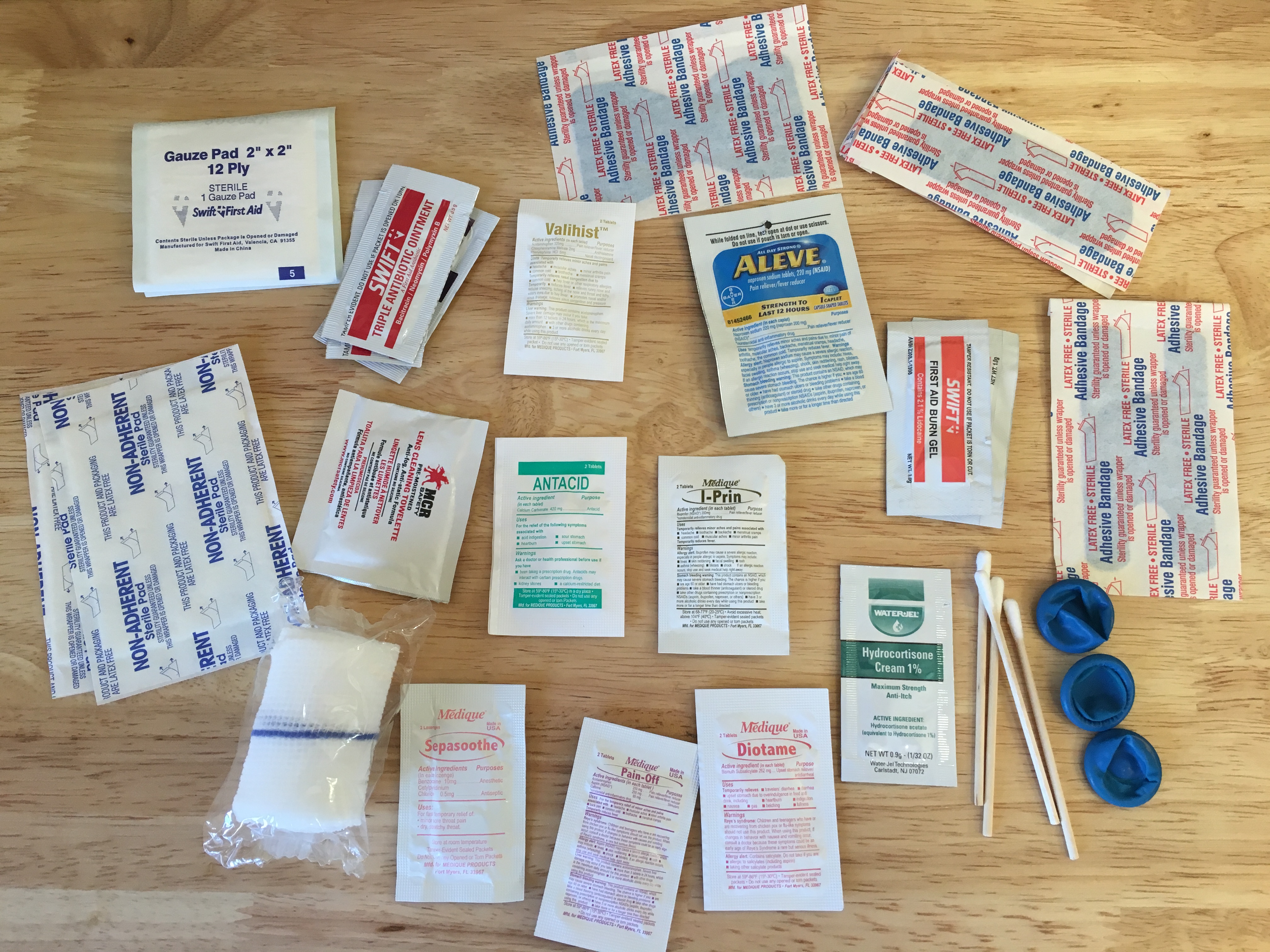 First Aid Kit:
• VacMaster Bag (I used Full Mesh Pint size)
• Small Gauze Pads
• Medium Gauze Pads
• Gauze Roll
• Sterile Cotton Swabs
• Finger Cots
• Burn Gel
• Hydro-cortisone Cream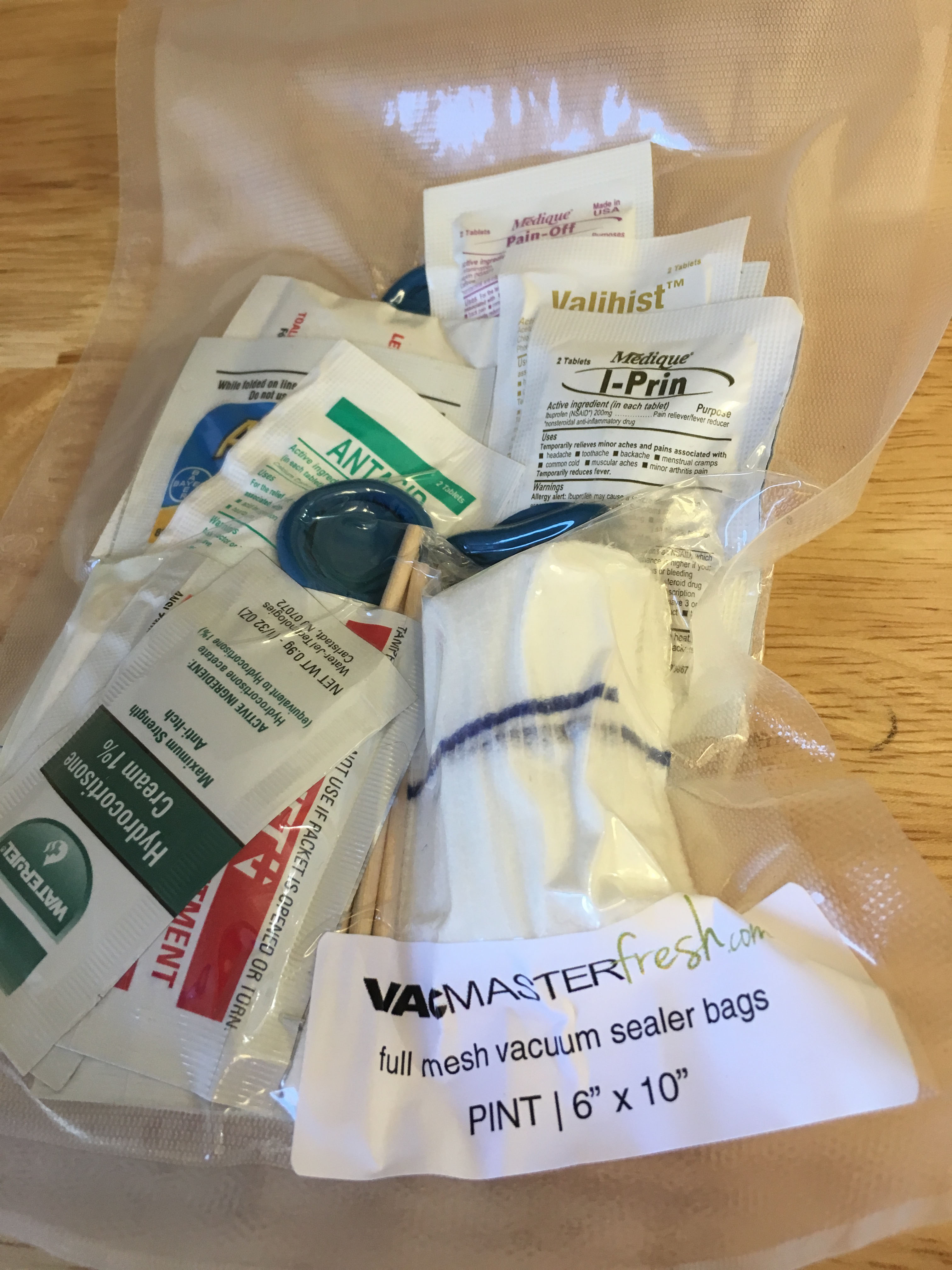 • Antibiotic Ointment
• Antihistamine
• Pain Reliever/Fever Reducer (various)
• Antacid (various)
• Sore throat soother
• Various Adhesive Bandages
• Lens Cleansing Towelette