How To Store Out Of Season Clothing Using Your VacMaster®
As the seasons change, so does my wardrobe, living in a one bedroom apartment, I don't have room in my closet for my out of season clothes. It's about that time of year where I need to pack away my spring and summer clothes, and bring out the fall and winter clothes. I'll be swapping flip flops for boots, sarongs for scarves, and sundresses for sweaters. As I am moving soon (more on that another time), this is also a great time to go through everything and get rid of what I don't need.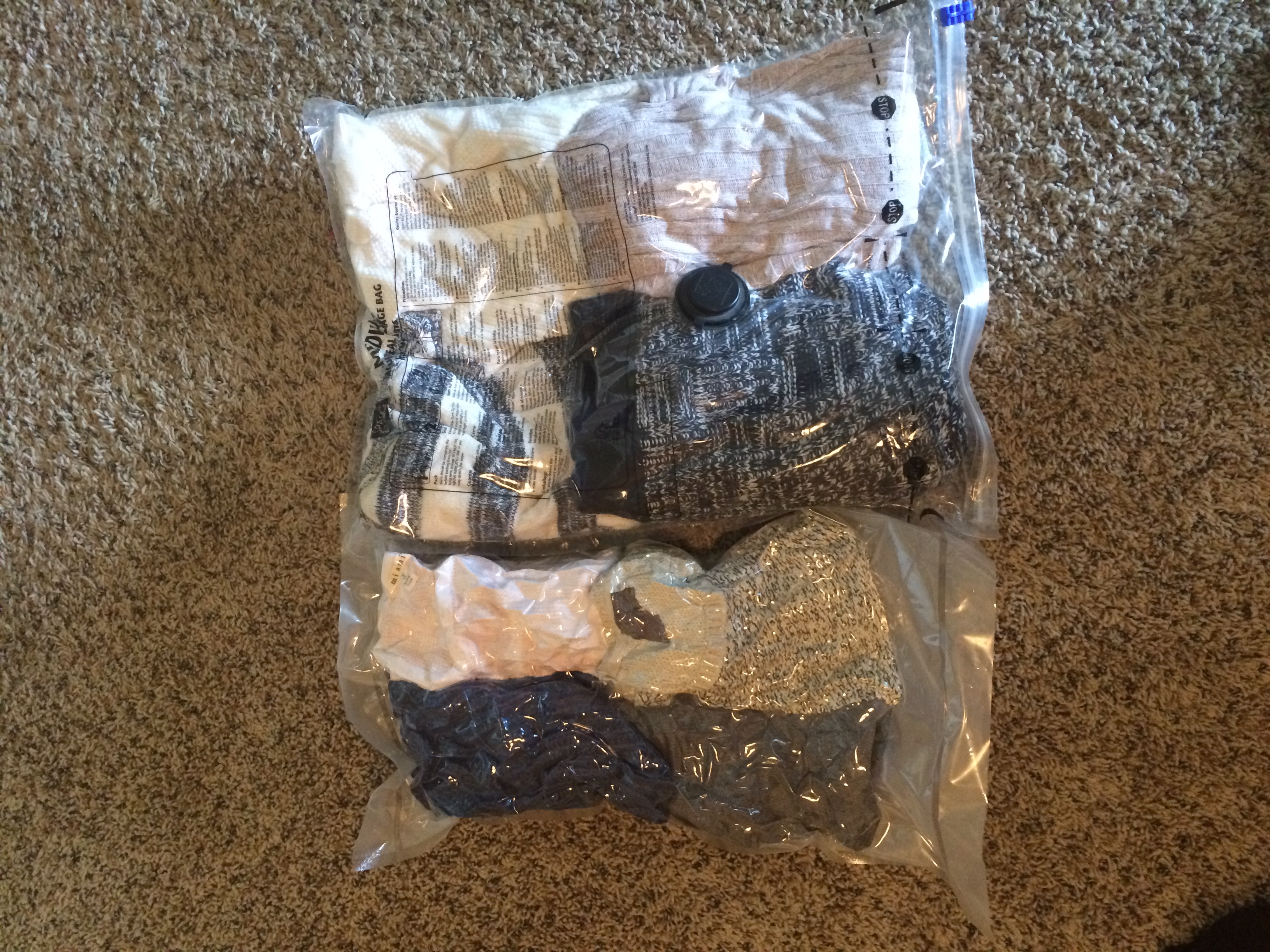 At my spring wardrobe shift I decided to do an experiment, I packed some of my sweaters in some vacuum bags that have a hole, where you use your vacuum cleaner to suck the air out of the bag, and I used the VacMaster® PRO380 and VacMaster® Vacuum Sealer Rolls for the rest. Now that I have gotten both back out, I am able to really see the difference my VacMaster® makes.
As you can see in this picture, over the past couple months when I stored all my sweaters, the ones in the VacMaster® bag held the vacuum much better, and remained the same space saving size.
Now I am getting ready to pack away all my sun dresses, shorts, white pants and all my other warm weather only items; after all I need to make room in the closet for all of my sweaters!
What I Used:
• VacMaster® PRO380 (use what you have)
• 15" X 50' Full Mesh Vacuum Sealer Roll (again use what you have, and what fits your machine)
• Clothes you won't be wearing for the season
• Storage container (I chose an under the bed bag left over from college)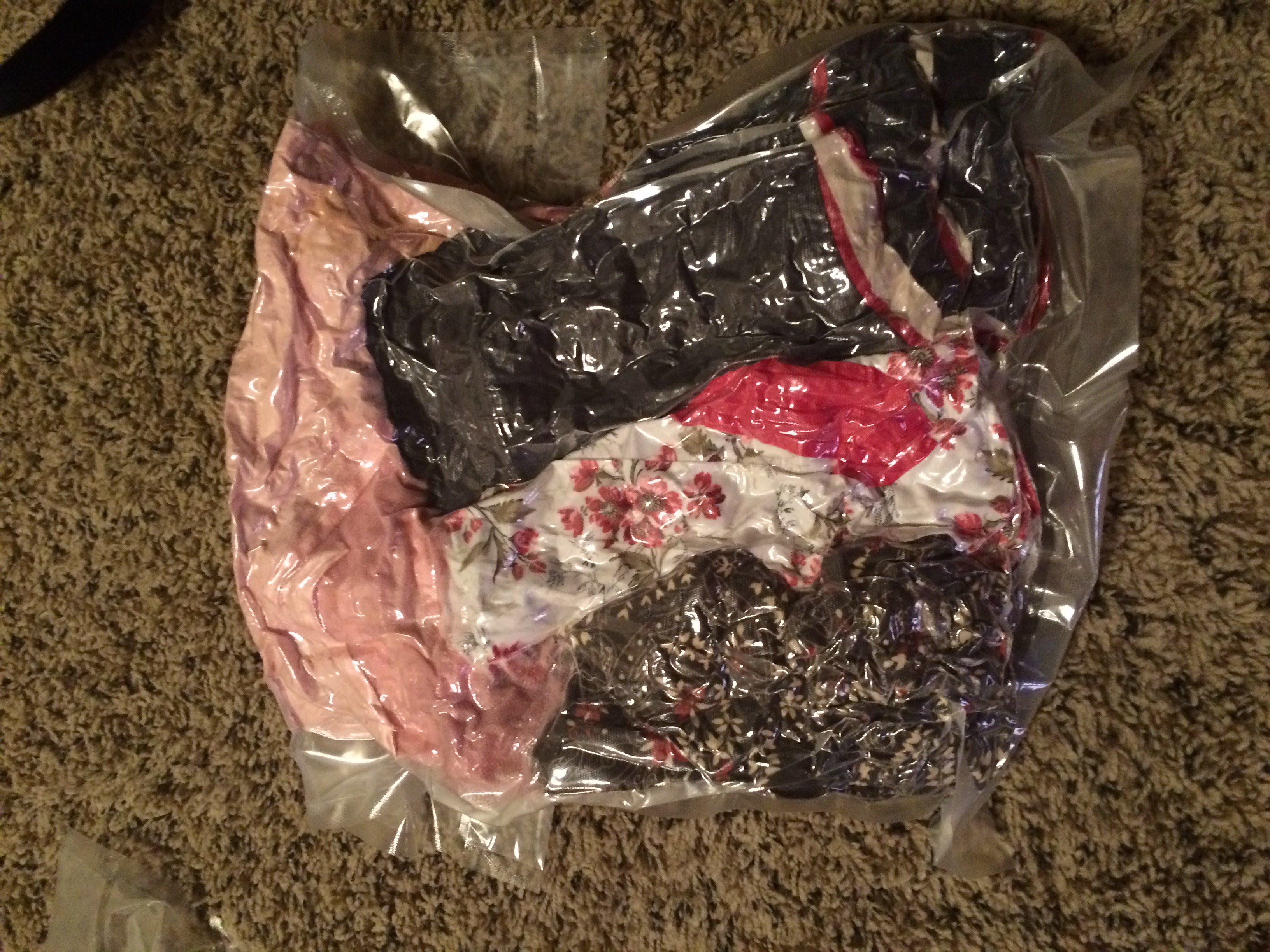 How I Did It:
1. I sorted the items I will no longer need into categories (shorts, dresses, tops) making a neat pile for each category, grouping the miscellaneous items together.
2. Cut enough bags to the desired size for each pile, using more than one bag for some, and sealed one end of each.
3. Fold or roll each item and place in the bag, filling the bag.
4. Vacuum and seal the bag
5. Repeat for each bag, until finished.
6. Place bags (labeled if you wish) into storage container and they are out of sight until you need them again!
Going into fall and winter now, I have packed away the items that I will no longer be wearing, and this time around, all items were packed using my VacMaster®. Vacuum sealing these items is an easy way to keep them clean and organized as well as condensing the size of the items for storage.