Michigan White Bean Soup With Collard Greens And Bacon Sous Vide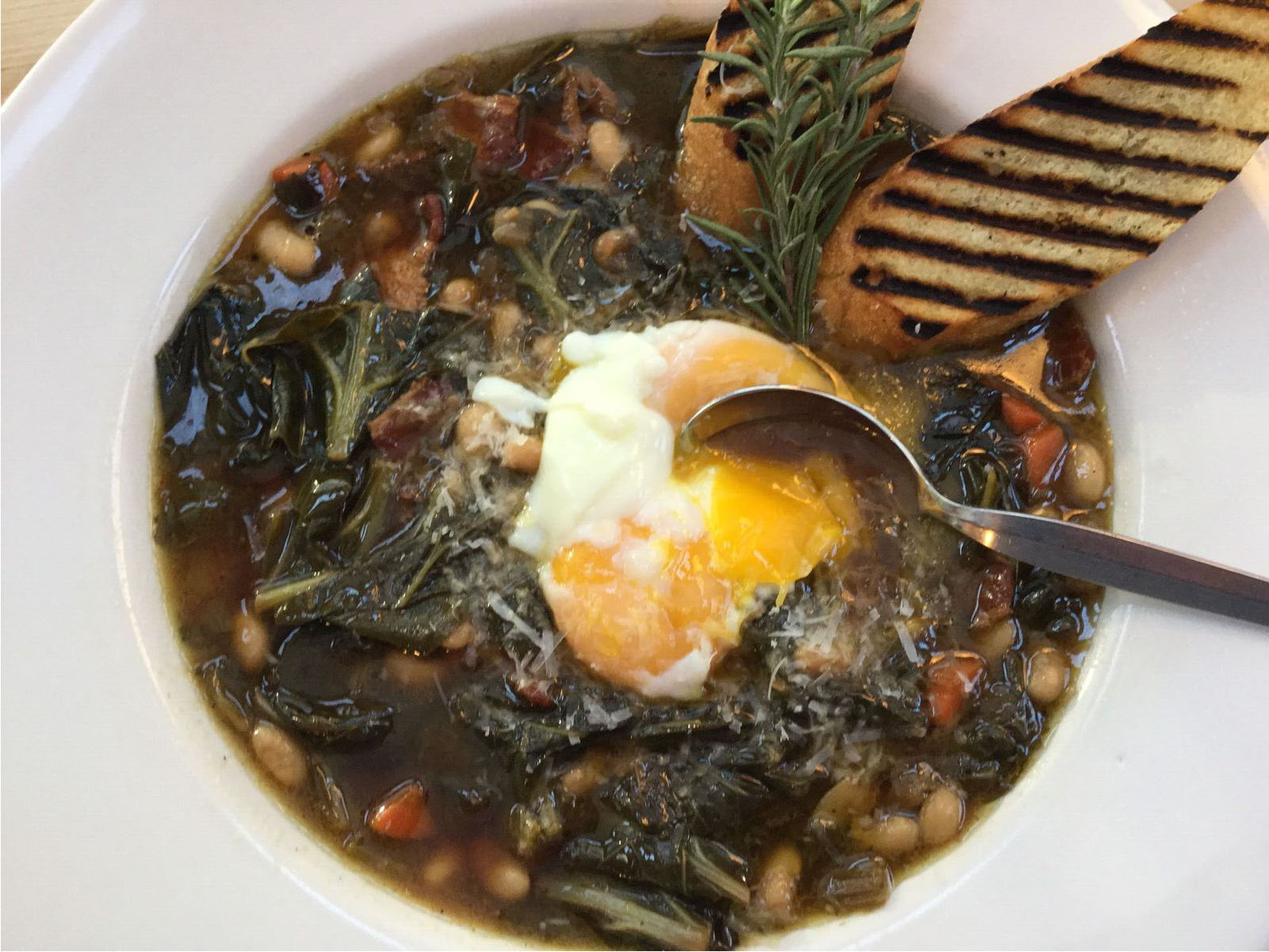 Slow cooked, hearty greens like collards, mustard and the like are the perfect match for lusty cuts of pork like heavily smoked and well marbled bacon. When combined with dried beans like the Great Northern or the more famous Navy bean variety grown right here in my home state of Michigan all that's needed is a robust chicken stock and aromatics to produce a soup that will warm you on those cold wintery nights.
Even though this soup starts its life conventionally in a standard pot over direct heat the real magic happens after it's been vacuum packed and lazily cooking from 4 to 5 hours in the precision waters of the SV1. All those flavors are heightened and gloriously blend with each other during the long unattended cook. The beauty of the technique frees the cook from manning the stove. No need to constantly monitor the pot, is it scorching on the bottom? Is it evaporating too quickly? All that culinary angst is gone. Furthermore vegetables cooked using this technique tend to have a better color and texture while keeping more flavor as well as nutrients. When done the whole bag can be iced and after thoroughly chilled, refrigerated and easily reheated when you need it.
Soup this good, gets even better with finishing touches like a dusting of freshly grated parmesan and a bit of high quality olive oil drizzled over the top. After looking at the finished dish I realized another great addition is a perfectly Sous Vide poached egg nestled on top - sublime!
Ingredients:
• 1 tablespoon garlic oil
• 8 ounces smoked bacon, cut into ¼ inch dice
• Red pepper flakes
• 1 tablespoon rosemary leaves, fresh, coarsely chopped
• 1 large red onion, peeled and cut ¼ inch dice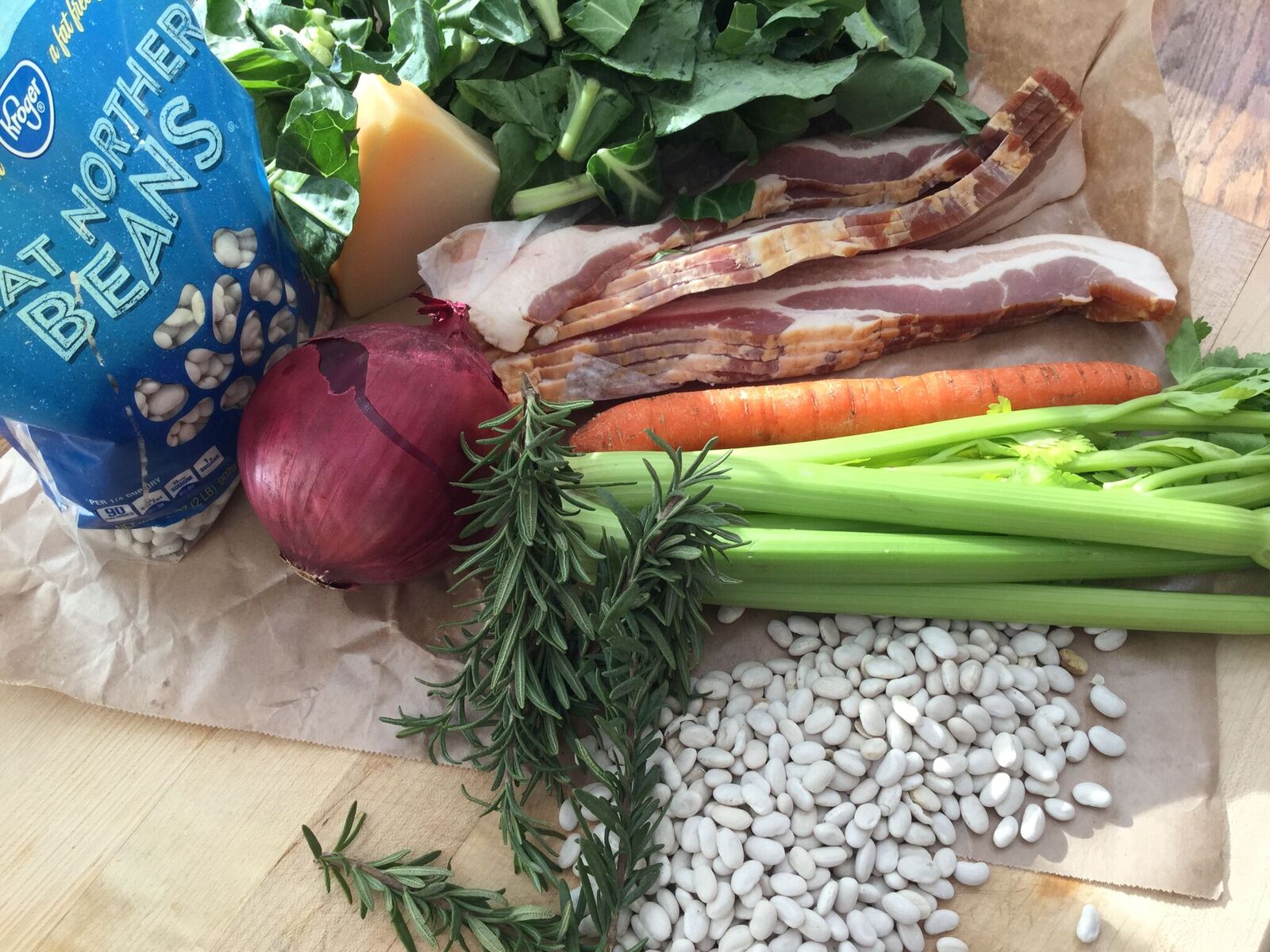 • 1 large celery rib, ¼ inch dice
• 1 large carrot, peeled and cut into ¼ inch dice
• 1 bunch collard greens, stemmed, washed thoroughly and sliced across into ½ inch strips
• 4 cups Roasted Chicken Stock or similar
• 1/4 cup garlic puree
• 2 cans great northern white beans, drained and rinsed
• Kosher salt
• Black pepper
• Parmesan cheese, freshly grated
• Garlic oil, for garnish
• 1 per person sous vide poached egg, see recipe, optional
Directions: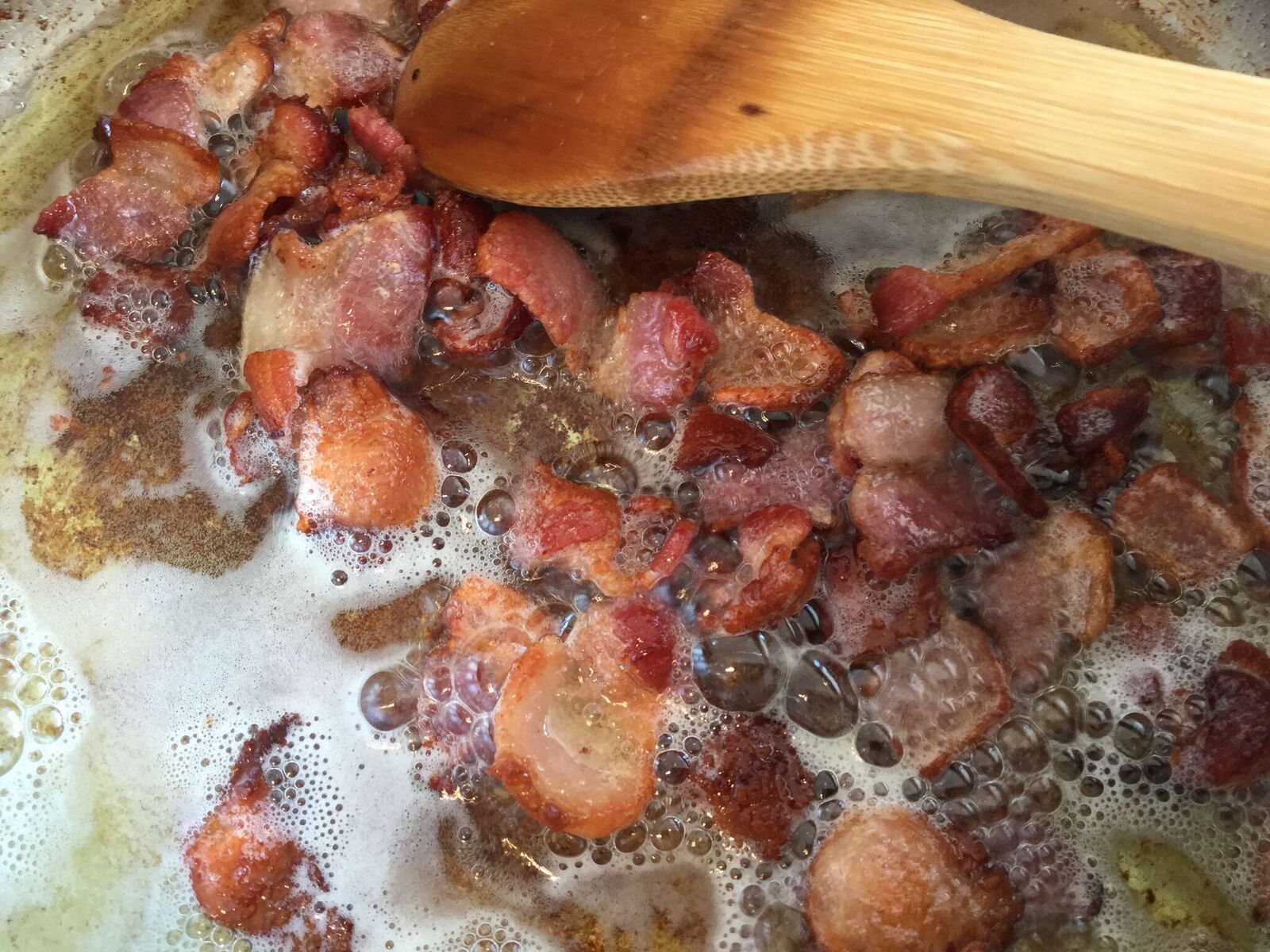 1. Preheat the SV1 to 85ºC/185ºF
2. Heat the garlic oil in a large heavy bottomed stock pot over medium heat; add the bacon and sauté, stirring occasionally, until the bacon has rendered its fat is nicely browned, about 5-8 minutes.
3. Stir in the pepper flakes and rosemary and cook 1 more minute, until fragrant.
4. Add the onion, celery, and carrot and cook for 5 minutes or until they've begun to soften.
5. Stir in the prepared collards, season with salt, and cook until the collards have wilted down, about 3-5 minutes.
6. Remove the pan from the heat, add the chicken stock, garlic puree and drained beans, season to taste with the salt and pepper.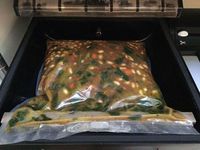 7. Cool the mixture down in an ice bath or in the refrigerator until thoroughly chilled.
8. Using the VacMaster Bag Filler transfer the mixture to suitable sized VacMaster bag(s) and using a VacMaster Chamber Machine vacuum seal.
9. Gently place the soup into the SV1 and cook for 4-5 hours.
10. To serve, remove the soup from the SV1 and place into a suitable soup tureen or into individual serving bowls. Feel free to garnish with the optional egg, but don't forget the Parmesan and the drizzle of garlic oil over top.