Need space? The VacMaster® Pro110 can help!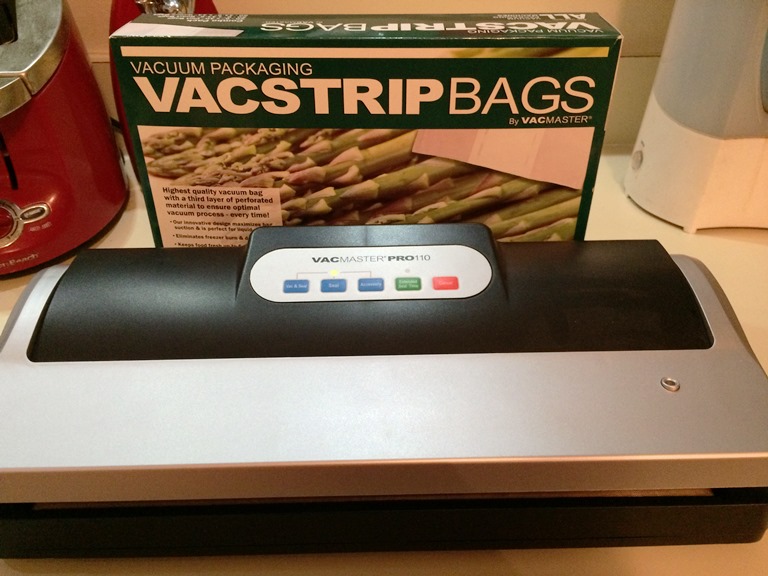 I recently moved into an apartment with a much smaller kitchen than my last. The counter space has been cut in half and the refrigerator freezer is smaller than I was accustomed to. I like to buy in bulk because I hate going to the grocery store, however, with the freezer being smaller I was worried that the food purchased would not fit. In just over an hour, the VacMaster® Pro110 and a combo pack box of VacMaster® VacStrip Bags gave me freezer and counter space to spare!
Here is what I had to work with:
• 5 pounds of hamburger
• 8 individual chicken breasts
• A 6 pound bag of chicken breasts
• 2 ribeye steaks
• 4 cups of shredded cheese
1. I labeled five 8" x 11.5"quart bags with "Hamburger 1 pound" and the date. Once, the bags were labeled, I measured one pound of hamburger and filled each of the five bags. Then, I proceeded to vacuum and seal.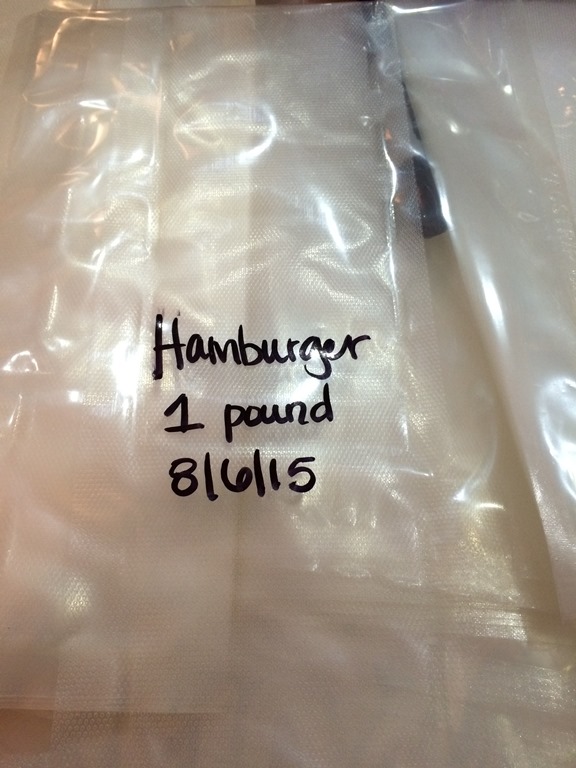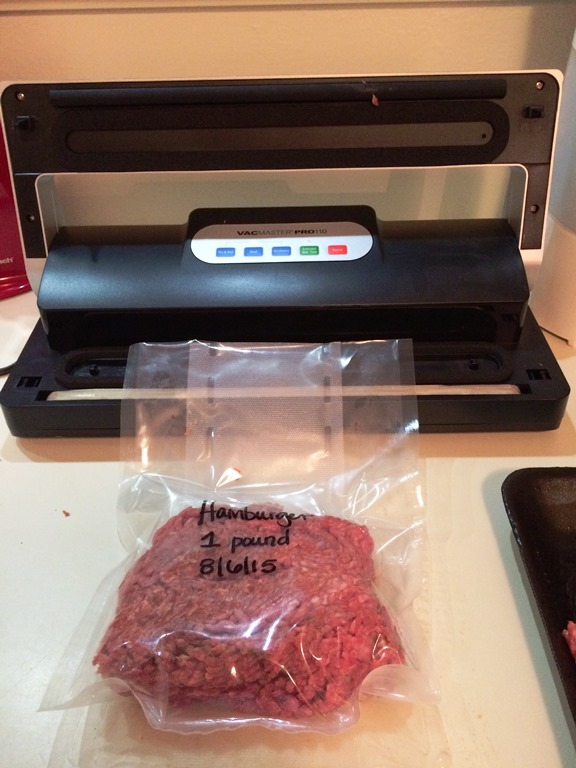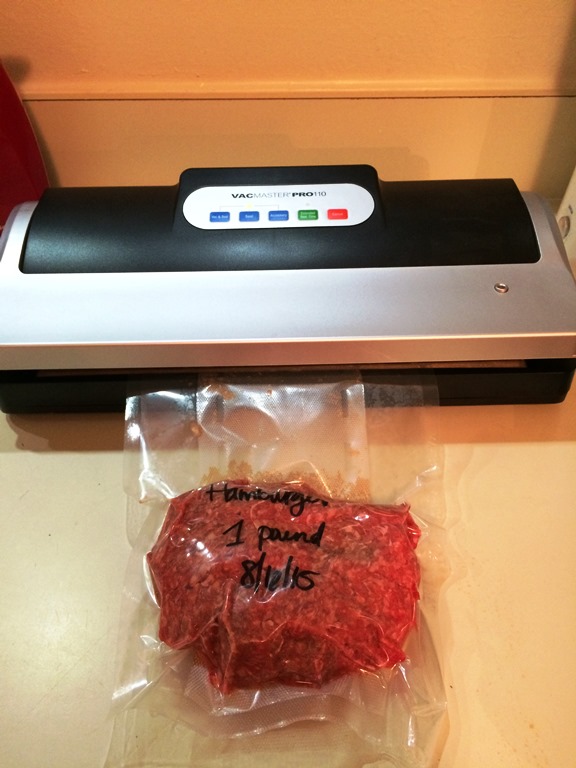 2. Next, I moved onto the eight individual chicken breasts. I labeled eight 6" x 10" pint bags with "1 chicken breast" and the date. I then filled, vacuumed and sealed the eight individual bags, perfect if you are cooking for one or two!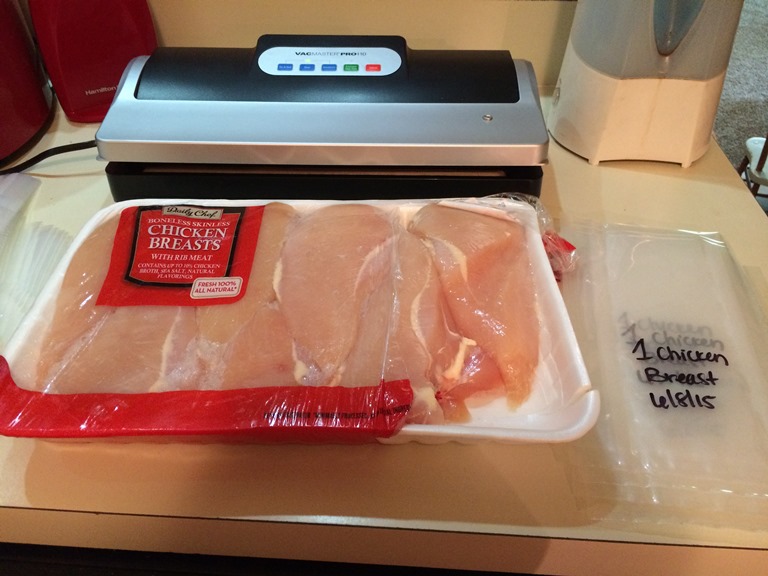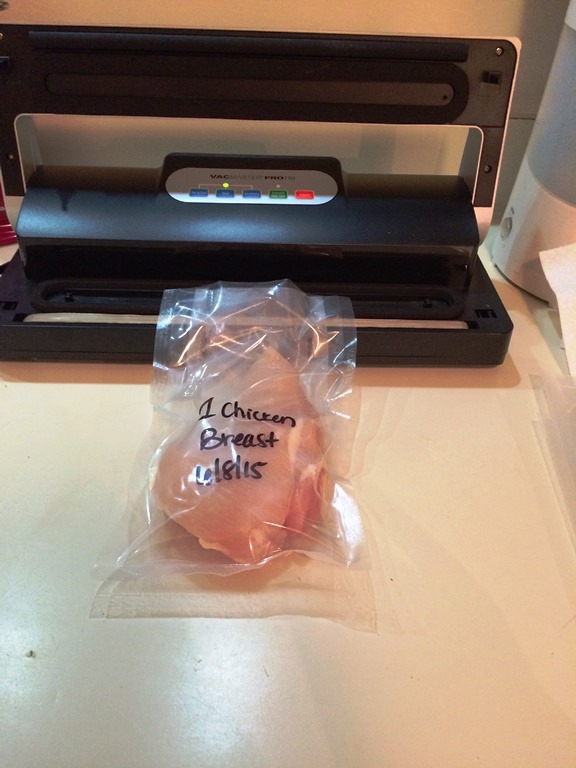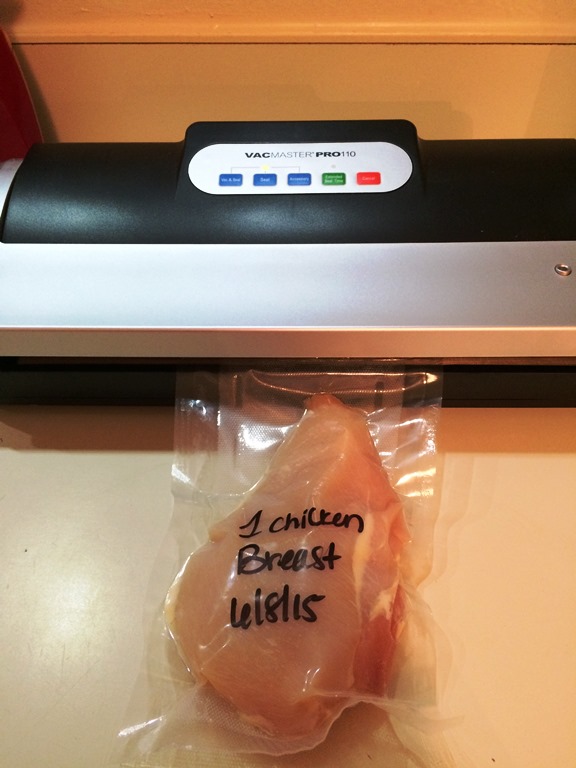 ---
3. For the ribeye steaks and the six pound bag of chicken the 11.5" x 20" gallon bags were perfect!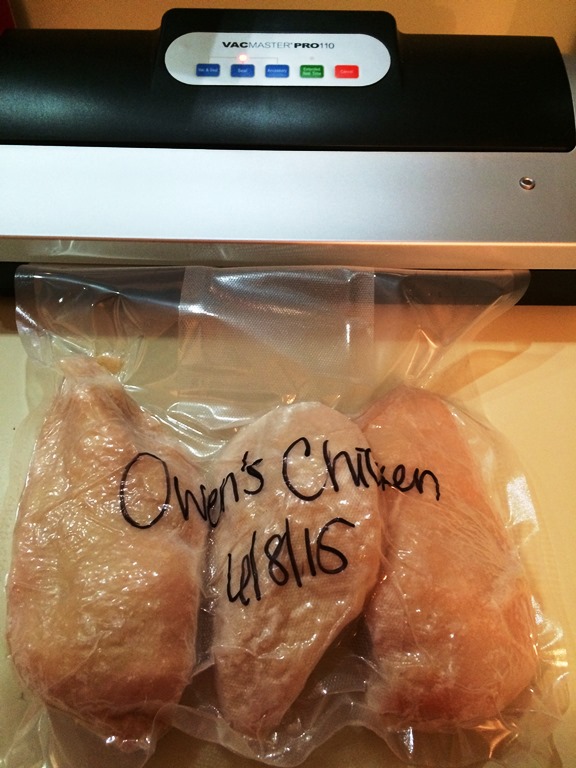 ---
4. Once all items were sealed, I neatly stacked them in my freezer.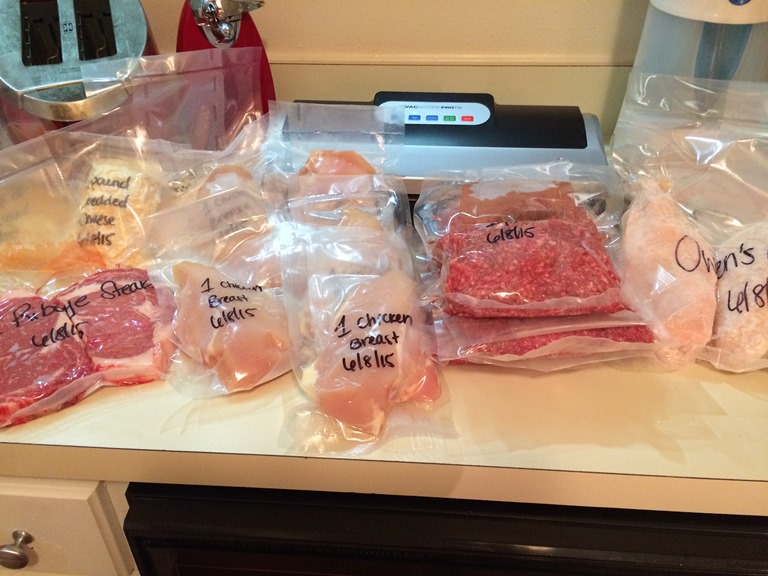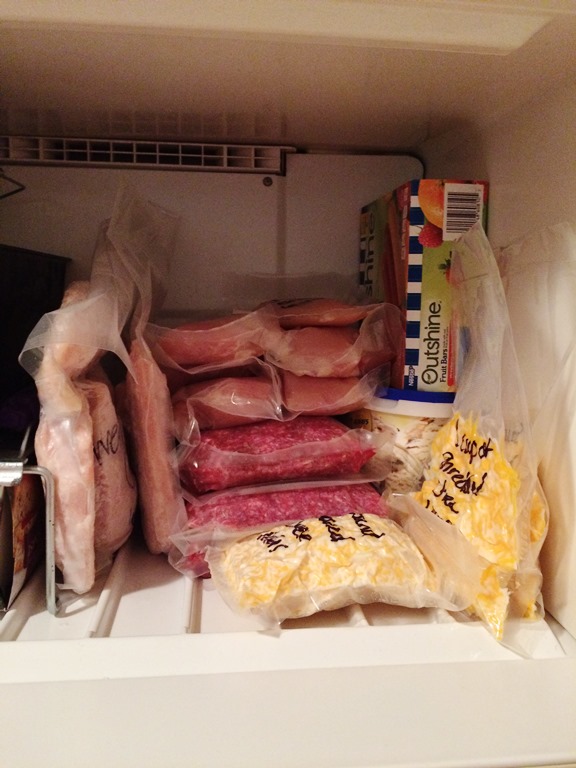 ---
5. Clean up was a breeze and the VacMaster® Pro110 fits perfectly, even on my small counter top!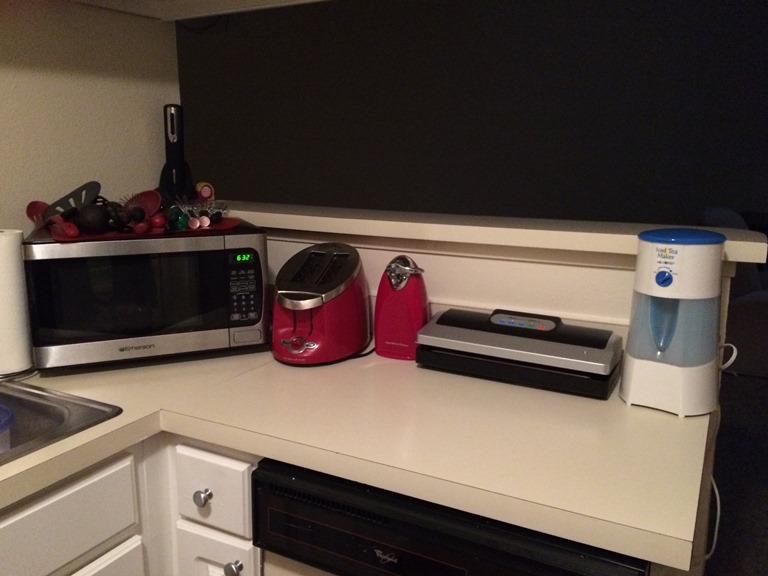 ---