Organize And Store Your Favorite Games In VacMaster Bags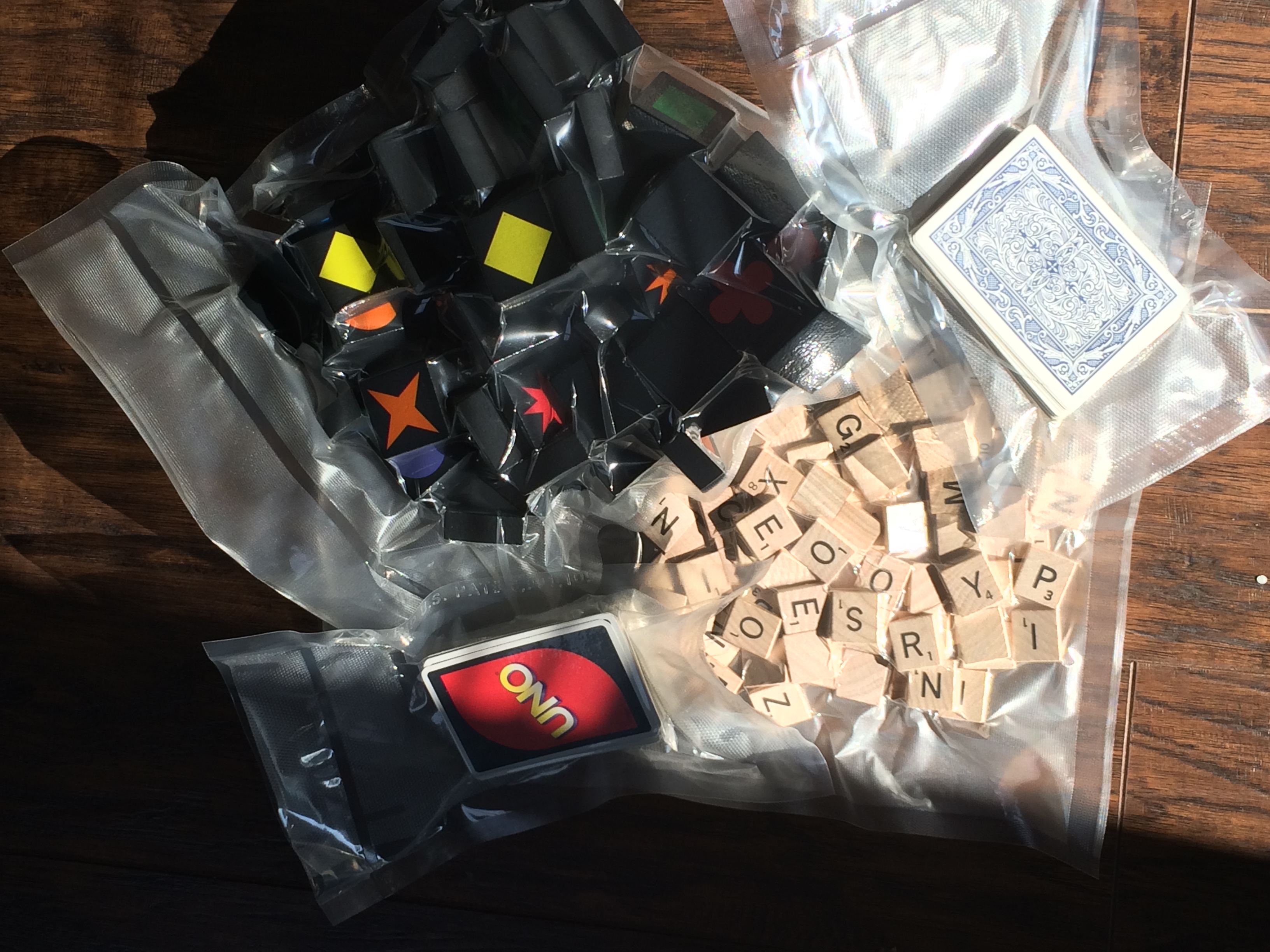 I love playing games, and the holiday season means there are plenty of parties to get all my games out for. I'm the first to admit that my games don't always get put away as neatly as they should, sometimes as long as all the pieces make it into the box, I consider it done. Getting them out repeatedly this time of year I have found myself getting frustrated at what a mess they are inside their boxes, even though I was the one that allowed the mess to happen.
Brainstorming easy ways to keep these games neat in their boxes despite being tossed in the back of the car and going from party to party with me, I needed to contain the pieces within the box. One of my first thoughts, as always, was maybe I can use my VacMaster vacuum sealer for this.
I got a few of my games that had become a mess out, and started putting the pieces in my full mesh VacMaster bags. I would recommend using the zipper bags for games that you play often, because these bags are resealable.
After sorting the pieces into different bags I sealed them using my suction sealer, though a chamber sealer will work great as well. For simple games like cards and UNO, just a zipper bag is perfect, for other games I placed the bags of pieces back in the box for storage.