Sous Vide: Grilled Quail With Pancetta, Lemon, and Thyme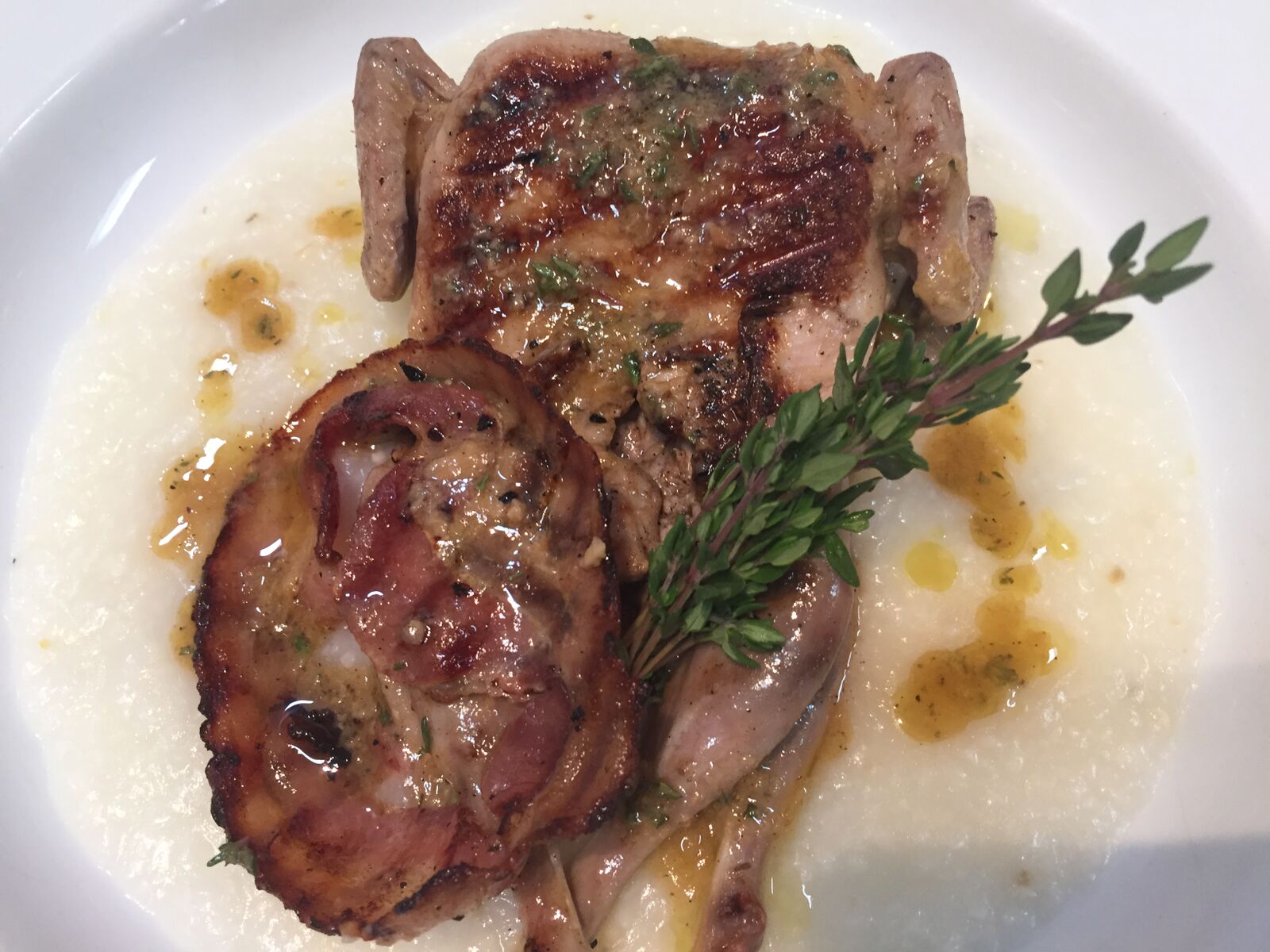 It is said that quail is nearly a chicken, but only better! Quail meat has some interesting properties, high in protein with a relatively low fat content (especially when skinned) and a high content of the good polyunsaturated fatty acids. Regardless of it's culinary makeup quail is easy to cook and readily available to consumers via local butchers and hunters and its just plain tasty!
I love the combination of this tangy lemon, roasted garlic and fresh herb marinade that perfumes the meat during its gentle cooking in the SV1, while addition of the pancetta adds a lovely porky flavor - which is never a bad thing!
After cooking all that's needed is a simple sear to crisp up the skin and caramelized those marinades flavors. I chose a ribbed cast iron pan for getting nice dark sear marks but you could easily use a standard smooth pan or even your outdoor grill.
Whichever you choose make sure they are searing hot as you know the quail will be cooked we just want to finish over the high heat.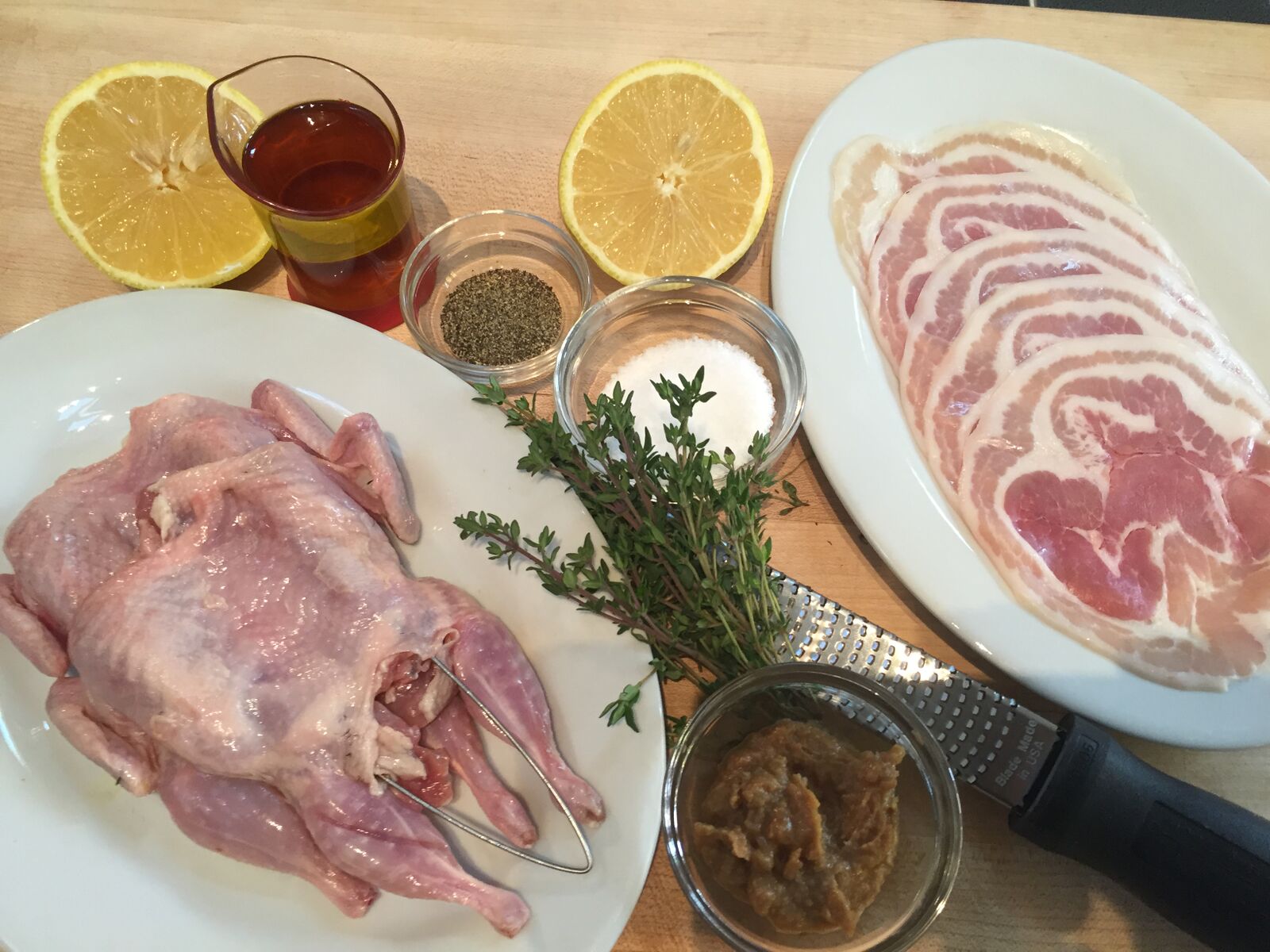 Yield: 4 quail
Ingredients:
For the Marinade:
• 1 tablespoon lemon zest, freshly grated
• 1 tablespoon roasted garlic puree, or similar
• 1 tablespoon thyme leaves, fresh
• 2 tablespoons lemon juice, freshly squeezed
• 1/4 cup olive oil, extra virgin cold pressed Kosher salt, coarse black pepper, freshly ground
For the Quail:
• 4 whole Quail, Semi Boneless
• 4 slices pancetta rounds, thinly sliced
• 8 sprigs fresh thyme
Directions: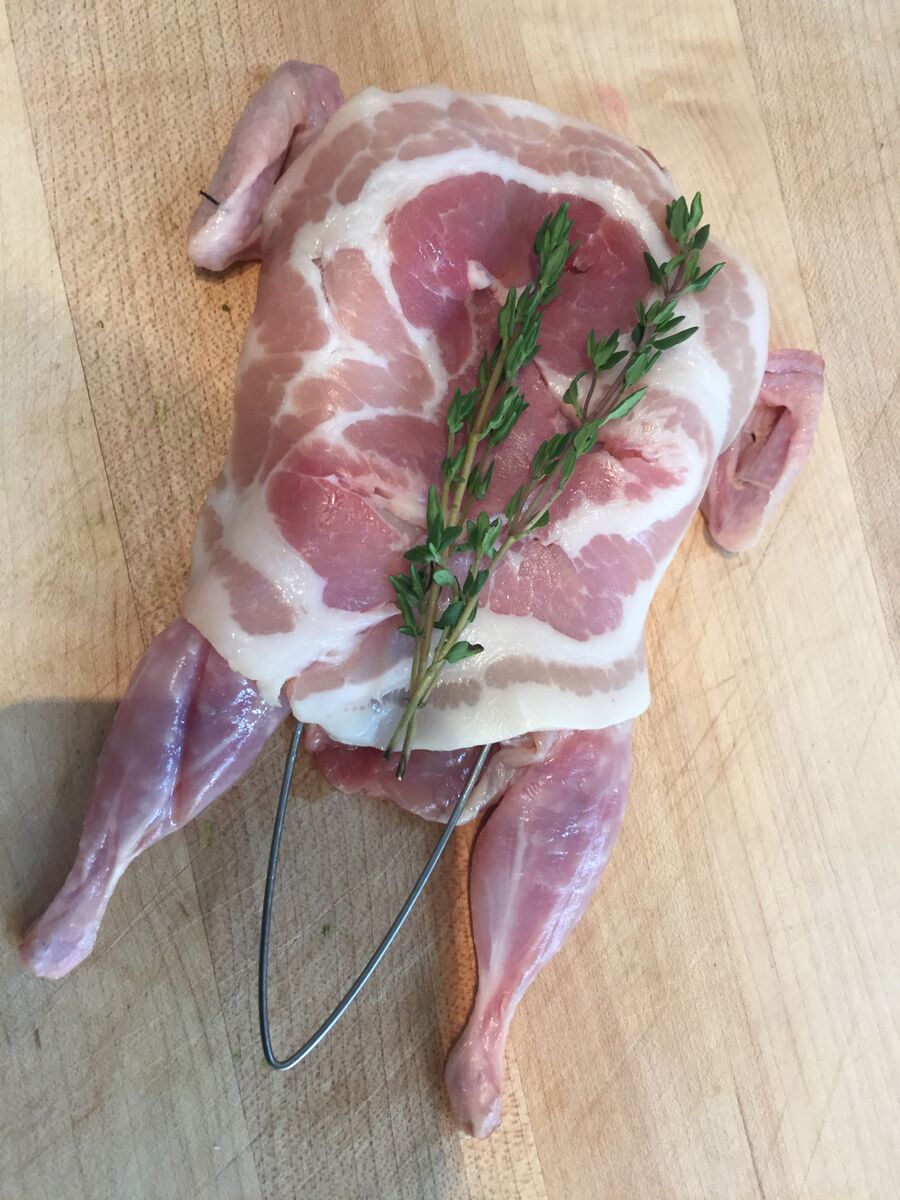 1. Preheat the SV1 60°C/140°F
2. In a medium sized bowl add all the marinade ingredients and mix thoroughly with a whisk until blended.
3. Carefully place the quail individually in appropriate sized VacMaster® bags making sure the quail are laying flat (for even cooking and appearance) and top with a slice of the pancetta and sprig of thyme over the breast.
4. Carefully spoon a few tablespoons of the marinade over the quail - reserve remaining marinade for serving.
5. Using a VacMaster suction or chamber machine vacuum pack and seal the birds.
6. Place the packed quail into the SV1 water bath and cook for 90 minutes.
7. Carefully remove the bags from the water bath and gently remove the quail from the bag discarding the thyme sprigs and reserving the pancetta, pat dry with paper towels.
8. Heat a cast iron grill pan or similar over high heat sear the quail until golden brown, about 1 minute per side.
9. Repeat with the reserved pancetta searing both sides until well browned and crispy
10. Transfer to a platter and top with the pancetta and fresh thyme sprigs.
11. Serve with a drizzle the reserved marinade.