Sous Vide Mangalista Double Rib Pork Chop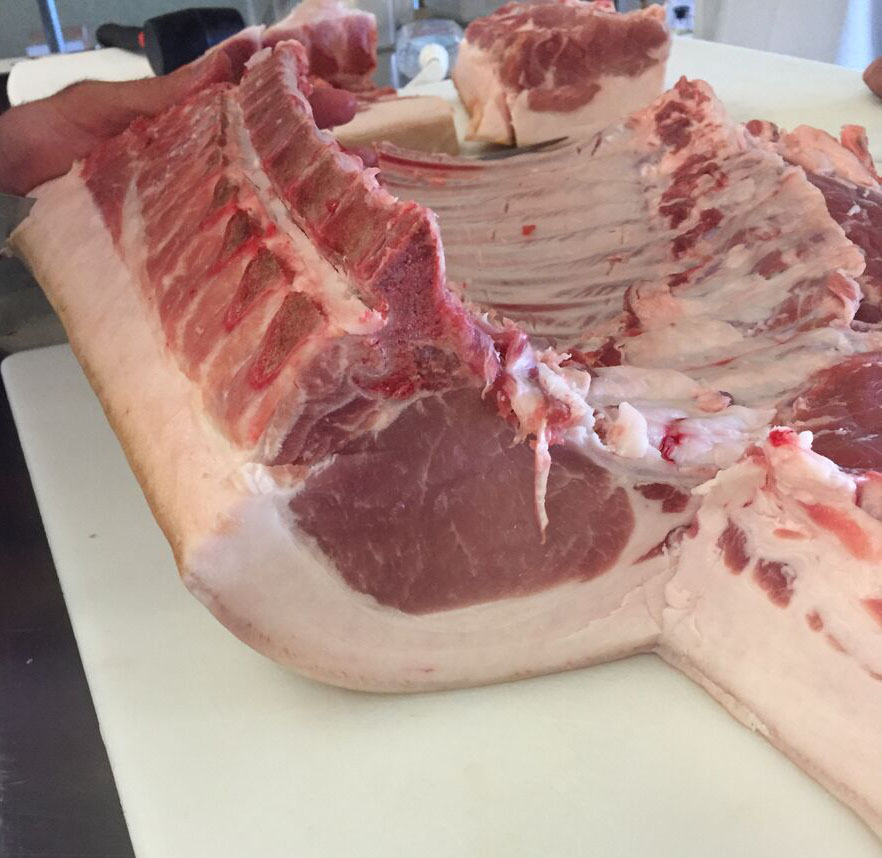 Whether you spell it Mangalitsa, Mangalica or Mangalitza this Hungarian breed of domestic pig is taking the U.S.A by storm. Noted for its unusually thick wooly coat similar to sheep, it's prized for its flavor and its abundance of fat.
Originally bred for their lard in the 1830s in Hungary the breed slowly began to disappear, reaching a low point under Hungarian communism, where government policy combined with changing dietary habits brought it to near-extinction.
The breed was revived in the early 1990s by a series of breeders and can now be found in high end restaurants all across the country and is a favorite of the farm to table movement.
If this particular breed is unavailable in your community feel free to substitute other heritage breeds or nice fresh thick chops from your trusted local butcher.
Regardless of the breed you choose this recipe using the Sous Vide technique will make any swine shine!
Ingredients:
For the brine:
• 3.5 cups water
• 1/4 cup kosher salt
• 1/4 cup dark brown sugar
• 1 tablespoon molasses
• 1 cup ice cubes
For the pork:
• 2 double rib pork chops, Mangalista or similar
• 2 sprigs of fresh rosemary
• 2 sprigs of fresh thyme
• 2-3 tablespoons high quality olive oil
• Kosher salt, to taste
• Coarse black pepper, to taste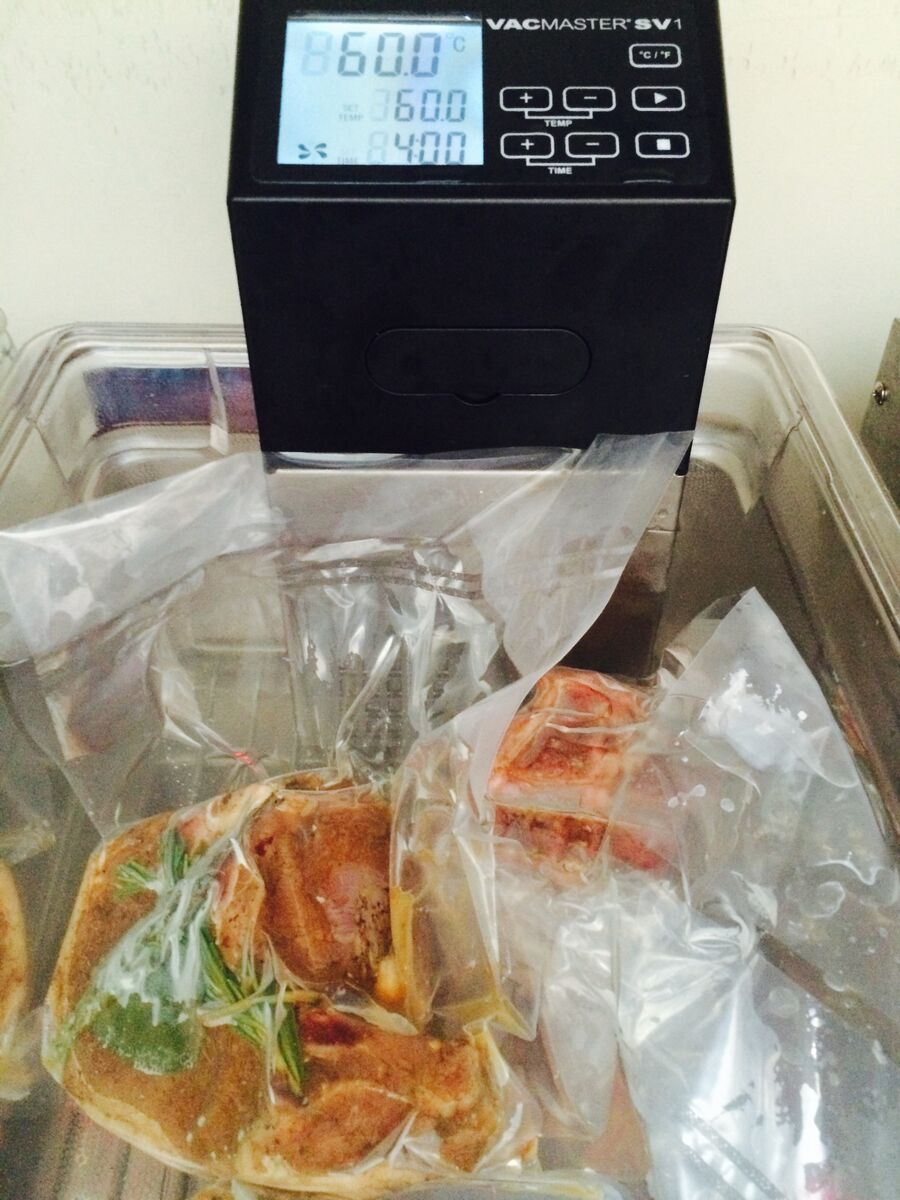 Directions:
1. Pour the water into a large non reactive bowl. Add the salt, sugar, and molasses and stir until dissolved.
2. Stir in the ice so the brine chills quickly.
3. Add the pork chops and cover the bowl.
4. Refrigerate for at least 6 hours but no more than 8 hours.
5. Preheat your SV1 Circulator to 140°F/60°C
6. Remove the pork from the brine and pat dry with paper towels.
7. Place the pork on the VacMaster® prep plate and top with sprigs of rosemary and thyme.
8. Using a suitable sized VacMaster® bag gently pull the open bag over the pork and slide the chop in the bag off the prep plate.
9. Using a VacMaster® suction or chamber machine vacuum seal the pork and carefully place in the preheated SV1 for a minimum of 6 hours and up to 8 hours.
10. Carefully remove the bag from the SV1 and remove the pork chops (reserving the bag juices) or alternatively immerse the bag into a ice water bath to chill completely, refrigerate until needed.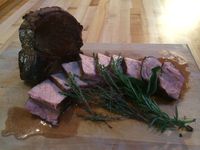 Finish:
1. Using a pastry brush or similar liberally coat both sides of the pork with the olive oil then season with the salt and pepper.
2. In a cast iron or heavy bottomed skillet over high heat sear the seasoned pork on all sides until caramelized.
3. Plate the pork either as the whole chop or sliced with the reserved bags juices drizzled over top.