Sous Vide Octopus with Lake Effect Cream
Ingredients: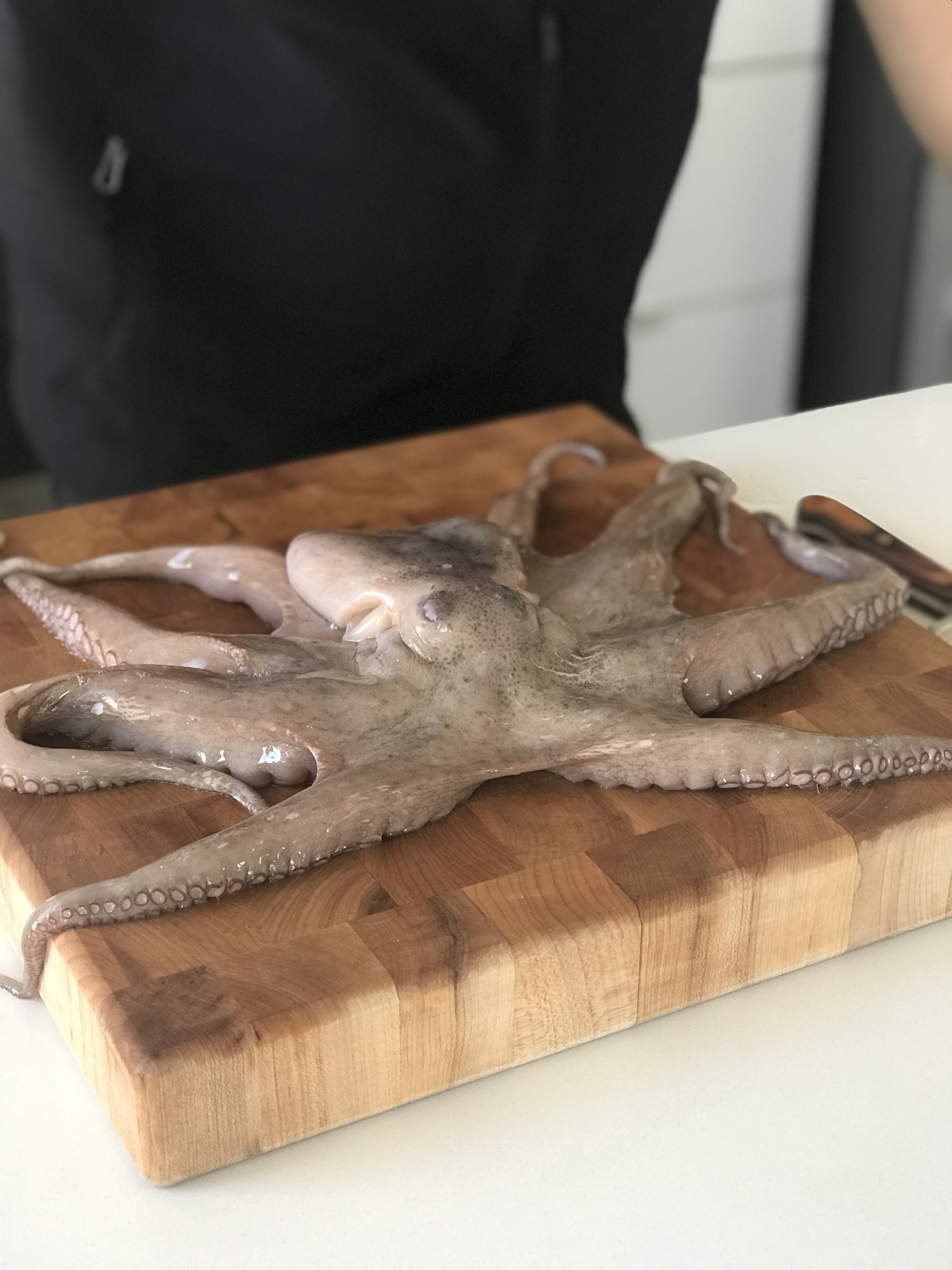 1 whole octopus, cleaned
1 tablespoon salt, kosher
1/4 cup olive oil, evcp or similar
for the lake effect cream ...
1/2 cup sour cream
1/2 cup mayonnaise, favorite brand
1-2 tablespoon Lake Effect seasoning
1-2 tablespoons lemon juice, fresh, or to taste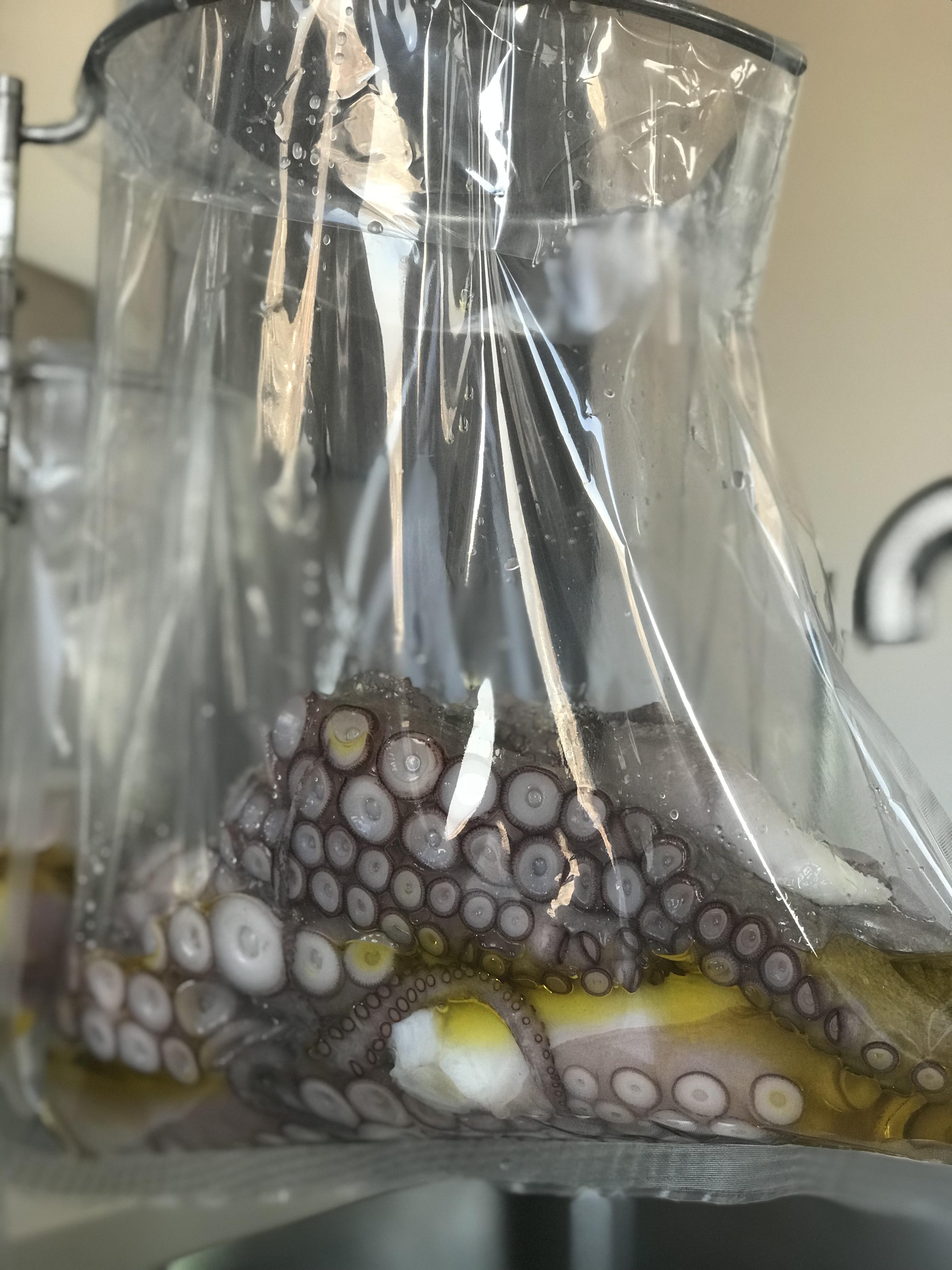 Directions:
1. Preheat the VacMaster SV1 to 171 °F / 77 °C.
2. Fill a suitable large pot with water and bring it to full boil.
3. Carefully lower the entire octopus for 1-2 minutes into the boiling water or until the water comes back to a boil.
4. Carefully remove the octopus from the water and immediately chill in an ice bath for 15-20 minutes or until completely chilled through.
5. Separate the mantle (head) from the body by cutting directly above the eyes.
6. Cut the mantle in half clean any remaining matter from the inside and reserve.
7. Cut directly below the eyes, discard the eyes and divide the tentacles by slicing between the limbs.
8. Using the VacMaster bag filler and an appropriate sized VacMaster bag add the octopus, salt, and the olive oil.
9. Using a VacMaster chamber machine vacuum seal the octopus.
10. Gently lower the octopus bag in the water bath of the SV1 and cook for 5 hours.
11. Remove the bag from the bath and
remove the octopus from the bag, discard the cooking liquid or reserve for another use.
12. Liberally season the octopus on all sides with the Lake Effect.
13. Sear the octopus on a heavy cast iron or carbon steel pan or grill on high heat until the edges are crisp, about 5 minutes.
14. In a medium bowl, whisk together the sour cream, mayonnaise and Lake Effect until smooth, season to taste with the lemon juice.
15. Serve the octopus with the Lake Effect cream on the side.