Venison Bolognese – Make a Large Batch and Vacuum Seal to Save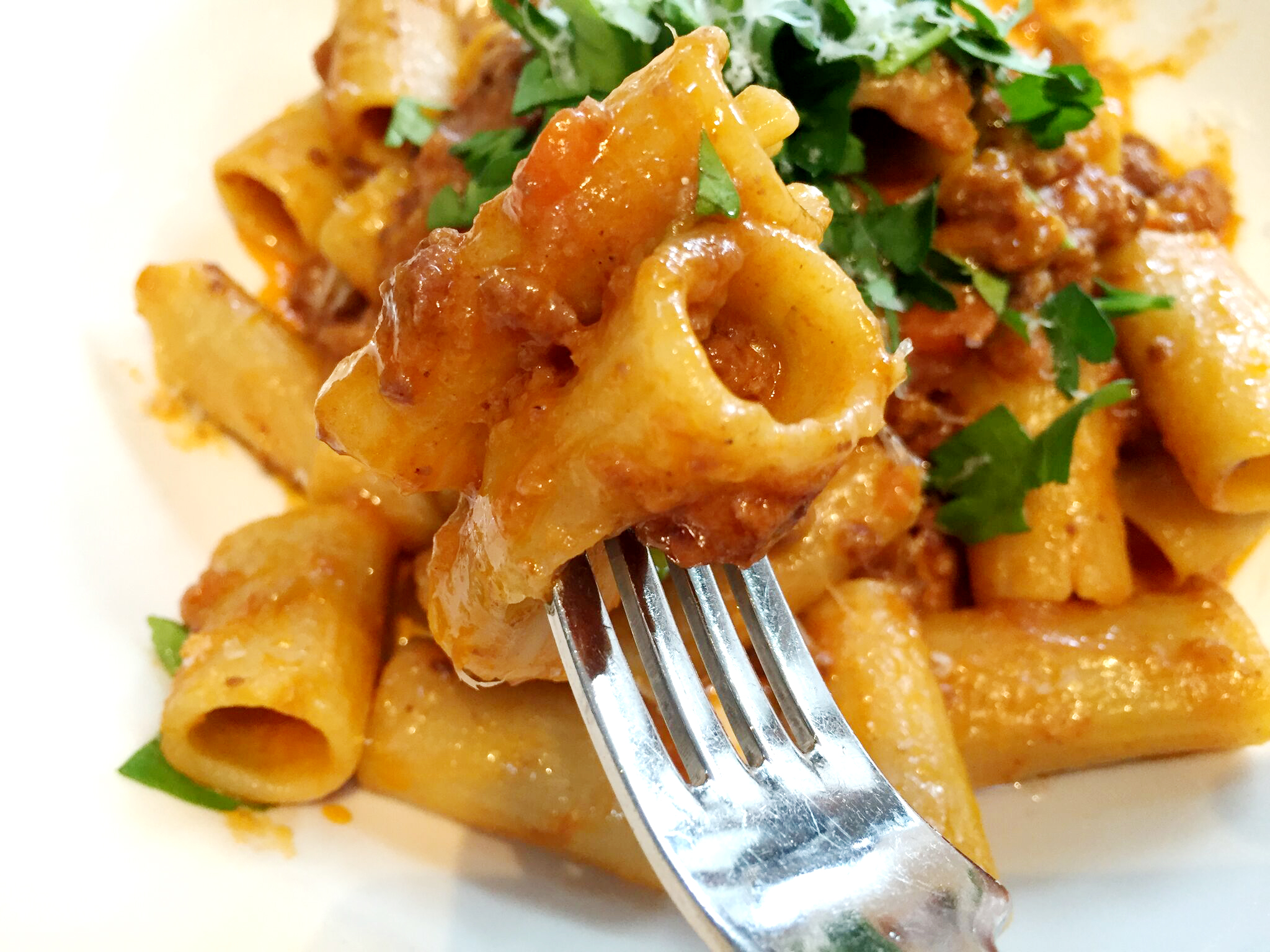 Bolognese is considered by many here in the USA as the classic meat sauce for pasta. Bolognese is generally served with tagliatelle or other large flat pastas like pappardelle or fettuccine, though any pasta is fine.
After making a big batch of this sauce, the best way to preserve is to vacuum pack individual servings refrigerate or freeze until needed. You can then quickly reheat the portion you want for that serving with your SV1 immersion circulator and add it to whichever cooked pasta you are serving.
Ingredients:
1/4 cup roasted garlic olive oil or similar
2 large white onions, peeled and finely chopped
4 large celery rib, finely chopped
2 large carrots, peeled and finely chopped
1/2 cup roasted garlic puree
1 pound venison, ground
1 pound pork, ground
1/2 pound smoked bacon, thick cut, and ground
6 ounces tomato paste
1 cup milk, whole
1 cup red wine
For Serving:
As needed, pasta, cooked, rigatoni, penne, tagliatelle or other larger flat pastas like pappardelle or fettuccine., cooked al dente in salted water, drained with the cooking water reserved
1/2 cup parsley, flat leaf, stemmed and coarsely chopped
As needed, roasted garlic olive oil or similar
1/2 cup Parmigiano-Reggiano, best quality, plus more for garnish
1. In a 6- to 8-quart heavy-bottomed non-reactive pot, heat the garlic infused olive oil over medium heat until hot.
2. Add the chopped onions, celery, carrots, and garlic puree, season with salt, and cook until the vegetables are translucent with no color, about 5 to 10 minutes.
3. Add the venison, pork, and smoked bacon, increase the heat to high and brown the meat, stirring frequently.
4. Cook for 10 to 15 minutes, or until the meat is dark brown.
5. Creating a mini well add the tomato paste to the center of the pan and cook it for 2 to 3 minutes, or until the paste is toasted.
6. Add the milk and cook (stirring occasionally) until almost completely reduced.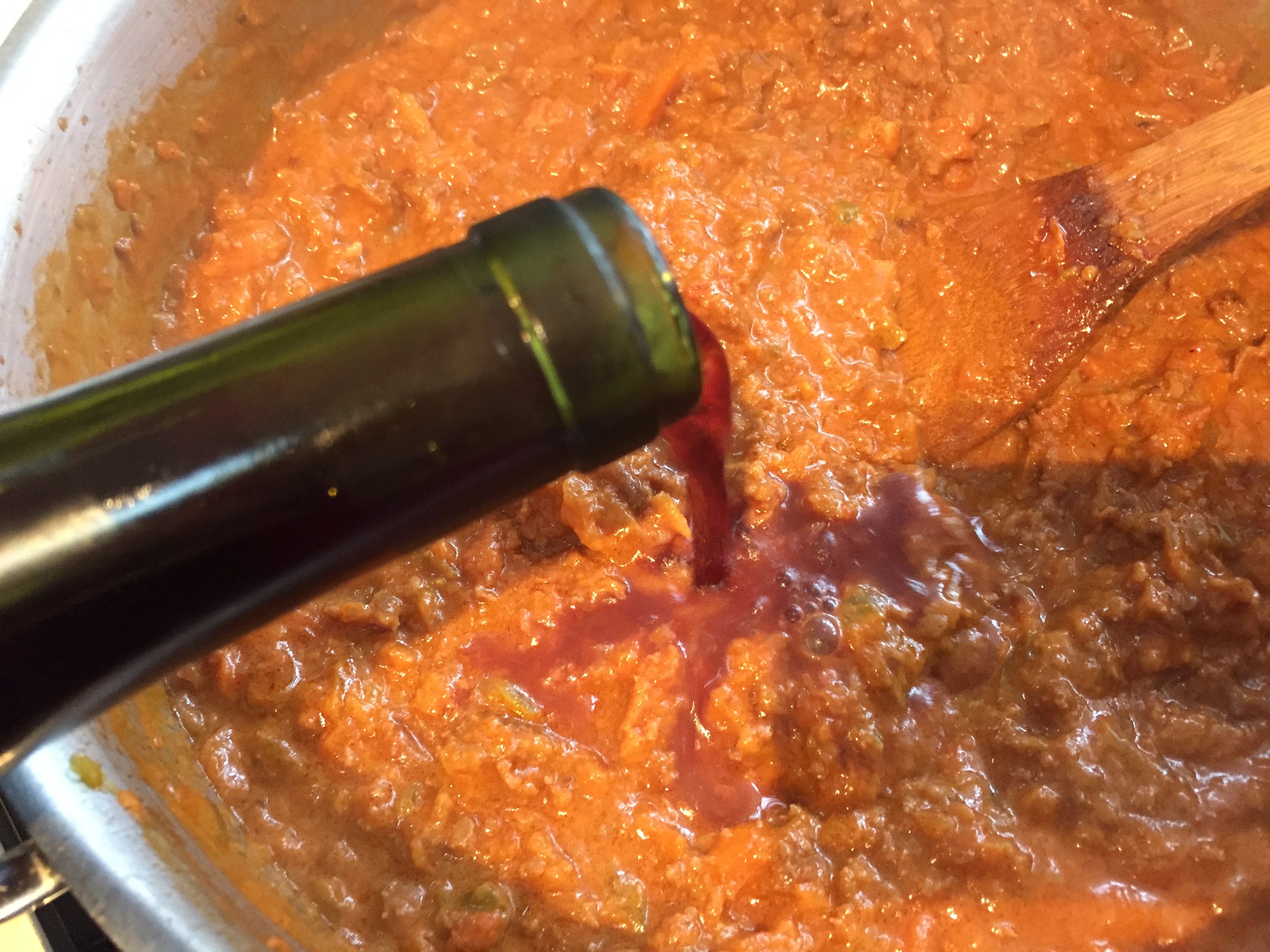 7. Add the wine and bring just to a boil, then reduce the heat to medium-low and simmer for 2 to 3 hours stirring occasionally making sure the bottom isn't sticking.
8. Season the Bolognese with salt, remove from the heat, and let cool.
9. When the sauce is sufficiently cooled using the VacMaster Bag Filler and appropriate sized VacMaster Bags fill and vacuum seal the bag and immediately refrigerate or freeze until needed
To Serve:
If using previously cooked, vacuum packed and refrigerated sauce add the bag to the preheated SV1 at 65°C/149°F to heat through, about 10-15 minutes.
Add the sauce to a large sauté pan over medium heat, add the cooked pasta and about a 1/2 cup of reserved pasta water and stir to coat pasta thoroughly
Add 1/2 cup of Parmigiano and a drizzle of the garlic oil.
Stir until creamy and finish with the chopped parsley.
Serve and garnish each portion with the freshly grated Parmigiano.