Venison Salisbury Steak Sous Vide
Yields: 4-6
Ingredients:
For the Salisbury Steak
•1 tablespoon garlic oil, or similar
•1 large red onions, diced
•1 1/2 pounds venison ground
•1/4 pound beef suet, double ground
•1/2 cup saltine crackers, about 10 crackers crushed fine
•2 teaspoons dry mustard
•4 dashes Worcestershire sauce
•2 tablespoons garlic puree
•2 teaspoons kosher salt, or to taste
•1/2 teaspoon black pepper, or to taste
For the red onion gravy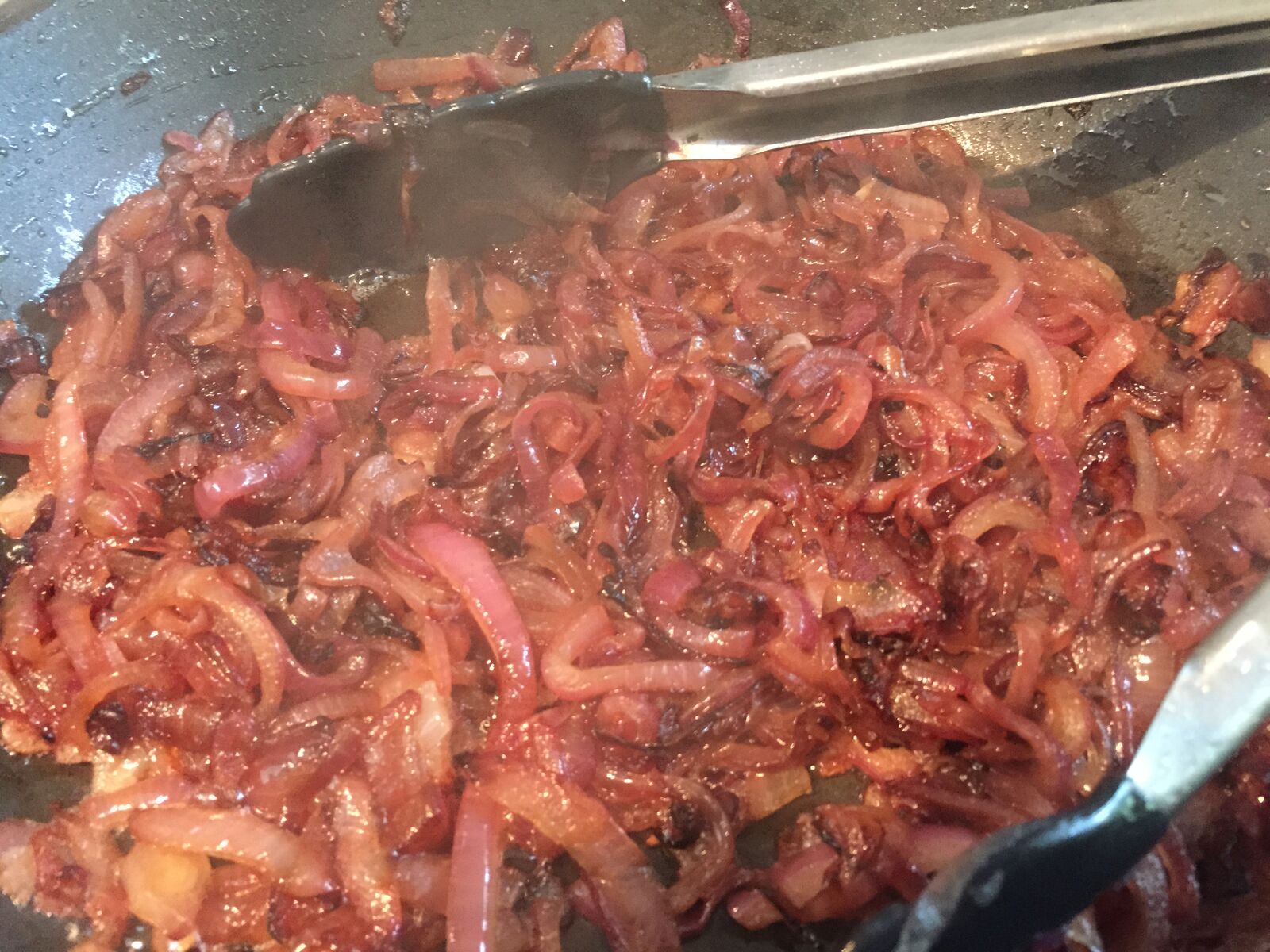 •2 whole red onion, whole, thinly sliced
•2 tablespoons garlic oil, or similar
•1 tablespoon garlic puree
•3 cups beef broth, more if needed for thinning
•1 1/2 teaspoons marmite
•4 dashes Worcestershire
•2 teaspoons kosher salt, coarse (or to taste)
•1/2 teaspoon black pepper, coarse (or to taste)
•2 tablespoons unsalted "sweet" butter (optional)
Directions:
For the Salisbury Steak
1. Preheat the SV1 to 60c
2. Combine the ground venison, beef suet, crushed crackers, roasted garlic, dry mustard, Worcestershire sauce with the salt and pepper.
3. Gently fold the ingredients together until thoroughly combined. Form into 4 to 6 oval patties.
4. Using a VacMaster® chamber or suction machine seal appropriate sized VacMaster® zipper bags while "empty," when process is complete open the empty pouches and gently place 1 or 2 Salisbury steaks inside.
5. Open the zipper, then, using your thumb and index fingers seal bags, leaving one-inch open at the top corner. Slowly lower bags one at a time into pot of water by holding onto the open corner. Press air out of bag as it is submerged. Seal bag just before last corner is submerged.
6. Cook for at least 1 hour, no more than 2 hours.
7. When ready to serve, remove the patties from the bags and pat dry with paper towels and moisten with the garlic oil.
8. Preheat a heavy bottomed skillet over medium high heat, carefully add the patties, and sear over both sides to get a nice brown crust (about 30 seconds a side).
9. Place on a serving plate or platter and reserve.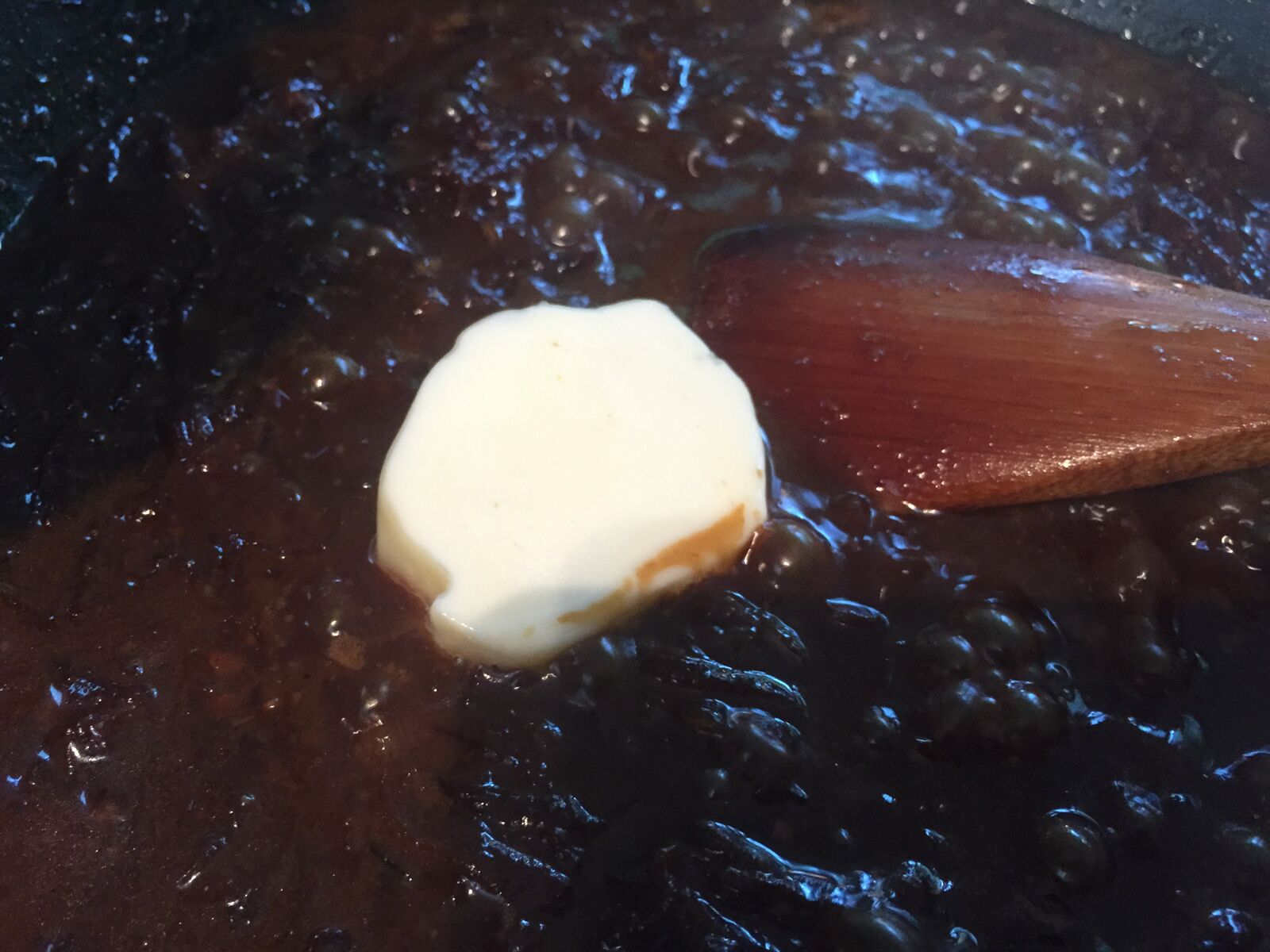 For the Red Onion Gravy
1. Reduce the heat in the same panto medium, add in the garlic oil and sliced onions.
2. Stir and cook until golden brown and somewhat soft (about 20 min).
3. Add the beef stock, marmite, and Worcestershire.
4. Stir and cook to reduce by half, seasoning with the slat and pepper to taste.
5. Add the butter and while the mixture is cooking, whisk rapidly to incorporate the butter until the sauce is suitably thick and glossy.
6. Pour the red onion sauce over the patties and serve immediately.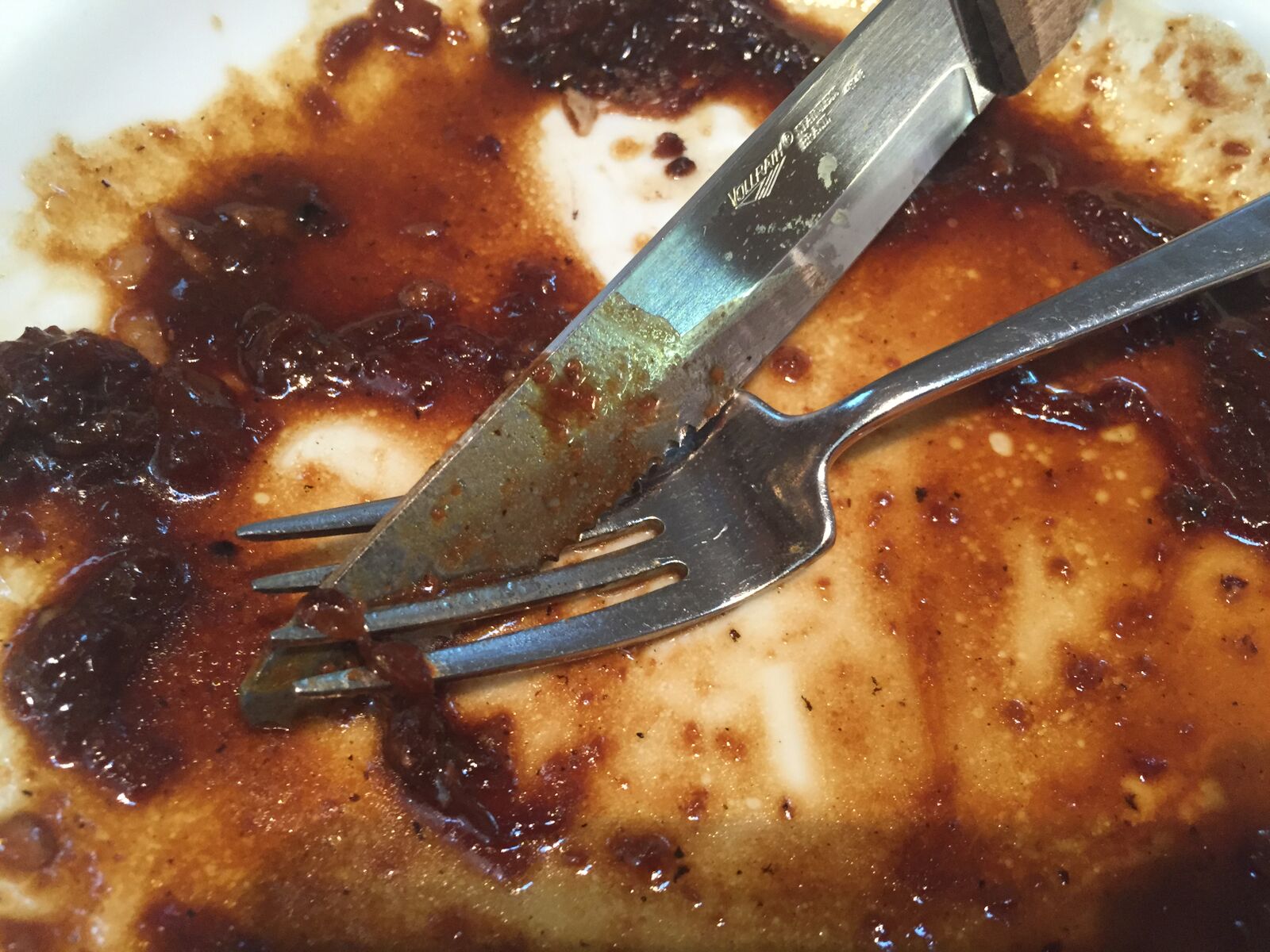 The Salisbury Steak Story:
His name was James Henry Salisbury and not only was he an accomplished physician, chemist and author but during the Civil War he also was one of the earliest American health food faddists. In his role of Physician, Dr. Salisbury observed hundreds of troops in the field and determined that the rampant diarrhea (among other maladies) being experienced could be easily controlled with a diet of coffee and lean chopped beefsteak. He went even further warning everyone within earshot that vegetables and starchy foods produced poisonous substances in the digestive system which were responsible for heart disease, tumors, mental illness and even tuberculosis or in the parlance of the time, "consumption". Don't even get me started on his pioneering work in dentistry where he demonstrated that humans were meant to eat meat, and sought to limit vegetables, fruit, starches, and fats to one-third of the human diet.
Granted, his medical career was storied and illustrious but it was his creation of the "Salisbury Steak" that keeps his name alive, even today. After scouring the internet I was able to find the good Doctors 1888 book, "The Relation of Alimentation and Disease" and with it what I believe to be his original treatise on the subject.
"Eat the muscle pulp of lean beef made into cakes and broiled. This pulp should be as free as possible from connective or glue tissue, fat and cartilage.....The pulp should not be pressed too firmly together before broiling, or it will taste livery. Simply press it sufficiently to hold it together. Make the cakes from half an inch to an inch thick. Broil slowly and moderately well over a fire free from blaze and smoke. When cooked, put it on a hot plate and season to taste with butter, pepper, salt; also use either Worcestershire or Halford sauce, mustard, horseradish or lemon juice on the meat if desired."
Fast forward to the late 1950's and after a bit of tinkering with the Doctors original formula his medicinal Salisbury steak broke out and joined the culinary roster over at Swanson Foods for the launch of their game changing frozen TV dinners. Swanson's new Salisbury steak recipe joined meatloaf, and the original turkey dinners that swept across America. Paired with side dishes of potatoes, green beans or carrots this frosty meal in a foil tray could be had for only $0.98 cents!
Growing up in the 60's and 70's I grew to love my TV dinners and to me the Salisbury Steak smothered in the brown gravy rich in onions was the perfect way to watch "My Favorite Martian" while my parents were away for the evening. The oval patty had more going on that what Dr. Salisbury created. No doubt bread crumbs, diced onions, assorted flavorings were eventually added to the mix. Not quite a burger or its close relative meatloaf the Salisbury steak was fine dining indeed!
My riff on the Salisbury steak substitutes venison in place of the traditional beef. Growing up in Michigan the whitetail deer is a favorite game animal and delicious to boot. That being said I do like adding a bit of extra fat to the ground venison for a richness not usually associated with the meat. As venison fat is not easy to come by and usually a flavor not highly prized I like to use freshly beef suet or pork leaf lard either one finely ground.
Preparing this steak is a breeze using and the Sous Vide method ensures minimal shrinkage with a moist delicious interior. The onion sauce is cooked conventionally but can easily be prepared well in advance, vacuum packed and reheated when you need it.
I find the origins of classic dishes to be educational and inspiring. Who would have thought that a civil war physician extolled the virtues of the "low carb" and "paleo" diet craze almost a century and half before it was popular? With the use of the sous vide technique it wouldn't surprise me a bit that the Salisbury steak will be around for at least another 150 years!