VP215 Chamber Sealer Features & Uses
Versatile and capable of meeting all your vacuum sealing needs, the VacMaster VP215 Chamber Sealer is a VacMaster best seller. For good reason - it can manage a variety of tasks easily. The VacMaster VP215 Chamber Vacuum Sealer can handle liquids, liquid-rich foods and powders, unlike regular vacuum sealers.
The VP215 is ideal for commercial kitchens, small restaurants, culinary institutes, hunters or fishers processing game at home, and sous vide applications.
VP215 Chamber Sealer features and details: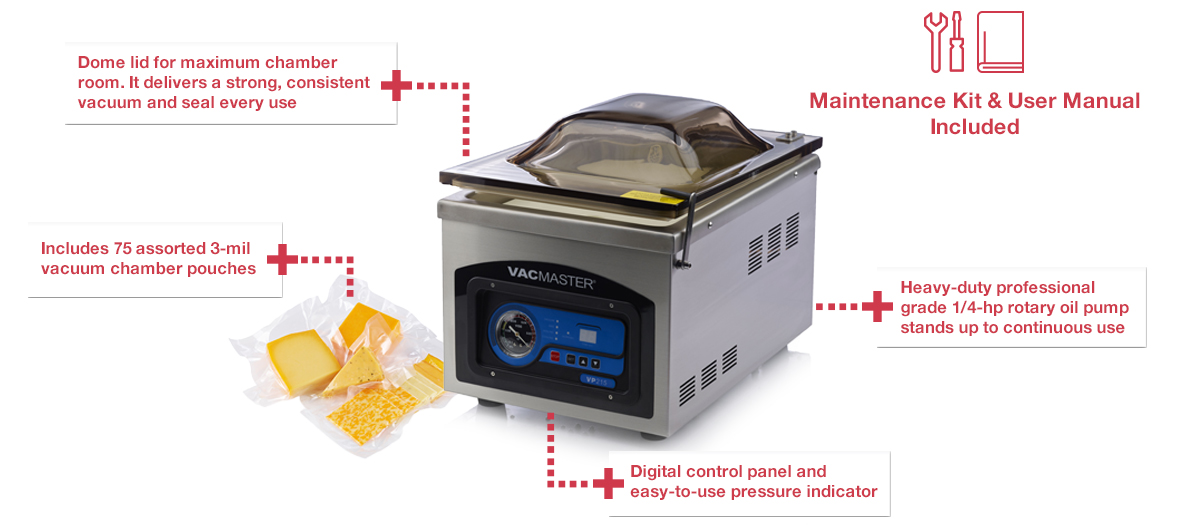 If you are sealing meat to freeze for future meals, or you are a hunter processing your catch, the VacMaster VP215 Chamber Sealer is the machine you want in your kitchen.