Celebrate Halloween With A Hot Bowl Of Jack O' Lantern Soup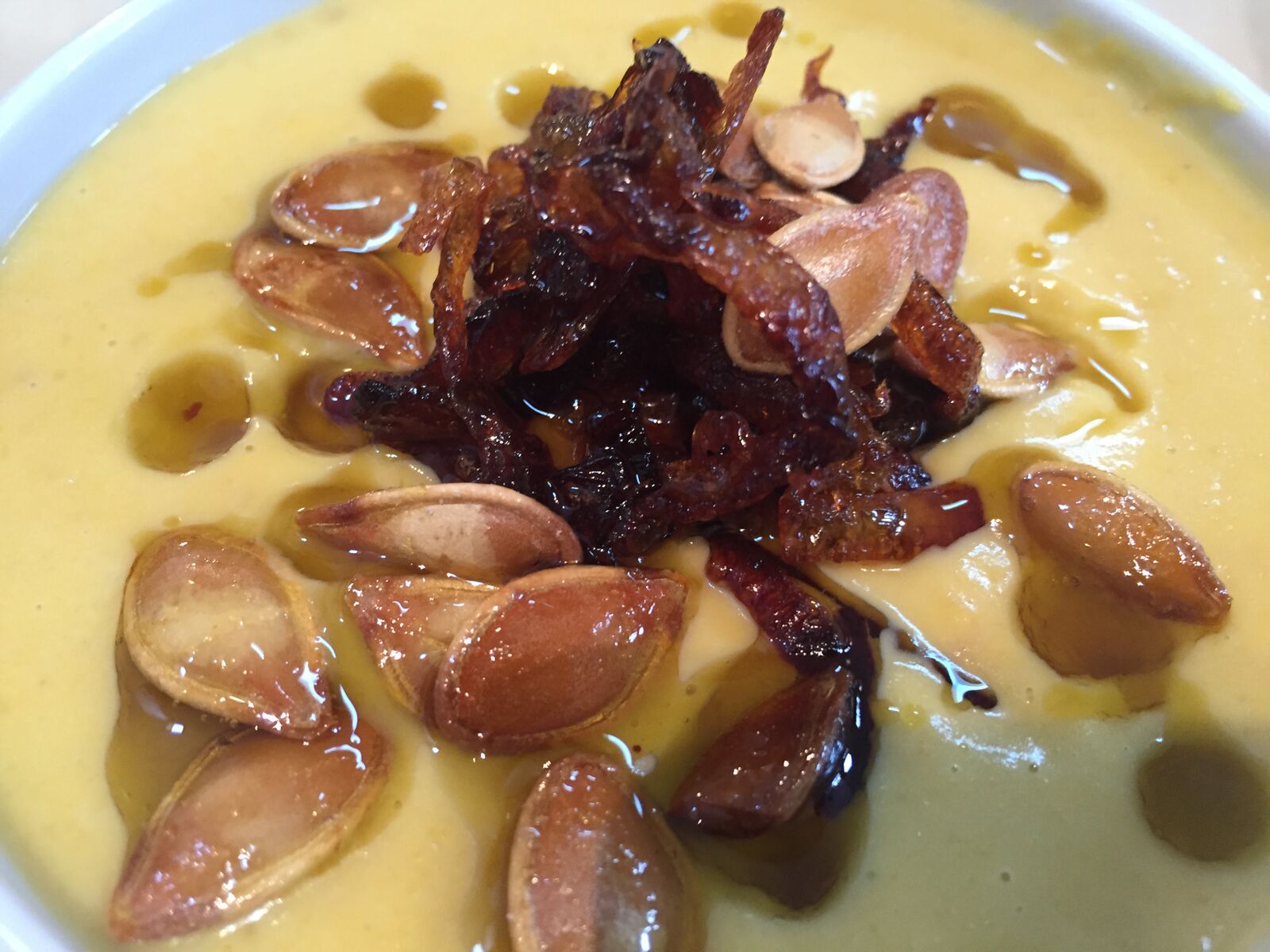 Nothing screams Fall to me more than squash - especially pumpkins. Most people run to their local groceries to pick up a few cans of canned pumpkin for their seasonal baking duties but for my mouth nothing beats a locally grown pie pumpkin carefully prepared, and by prepared I do mean Sous Vide!
By cooking the pumpkin Sous Vide, the flavor is intensified and makes cleanup a snap. The added benefit is after cooking the soup can be chilled and vacuum packed for use at a later time and is far easier to store than some bulky storage container. Not to mention individually packing the soup into personal portions means you can easily heat up a serving at a moments notice!
Although I have used decorative pumpkins to cook with over the years it's definitely not a good choice. Here in North America, decorative pumpkins are carved into jack-o'-lanterns for Halloween. They are bred to be large, mostly hollow, and flat-bottomed for stability. The side effect of this genetic manipulation for large growth is that the flesh is usually watery and bland and consequently tasteless.
Pie pumpkins on the other hand are any one of several varieties of pumpkin grown for eating rather than carving. Generally, they are smaller and more dense than their decorative cousins. Be on the lookout for Pie pumpkins for this recipe, they are small and dense and usually have a medium or dark orange color. Usually appearing in markets and grocery stores in September, and continue to be sold through November. The most common variety you'll find is Sugar Pie, but other tasty pie pumpkin varieties include Winter Luxury, Deep Red, and Golden Cushaw.
Ingredients:
• 2 whole small pie pumpkins
• 2-3 tablespoons pumpkin seed oil, toasted, or similar
• 2 large white onions, peeled and thinly sliced
• 1/4 cup garlic puree
• 3-4 cups heavy cream
• To taste kosher salt
• To taste hot sauce, favorite brand
• 4 tablespoons caramelized onions, optional garnish
• 4 tablespoons pumpkin oil, toasted, optional garnish
• 4 tablespoons toasted pumpkin seeds, optional garnish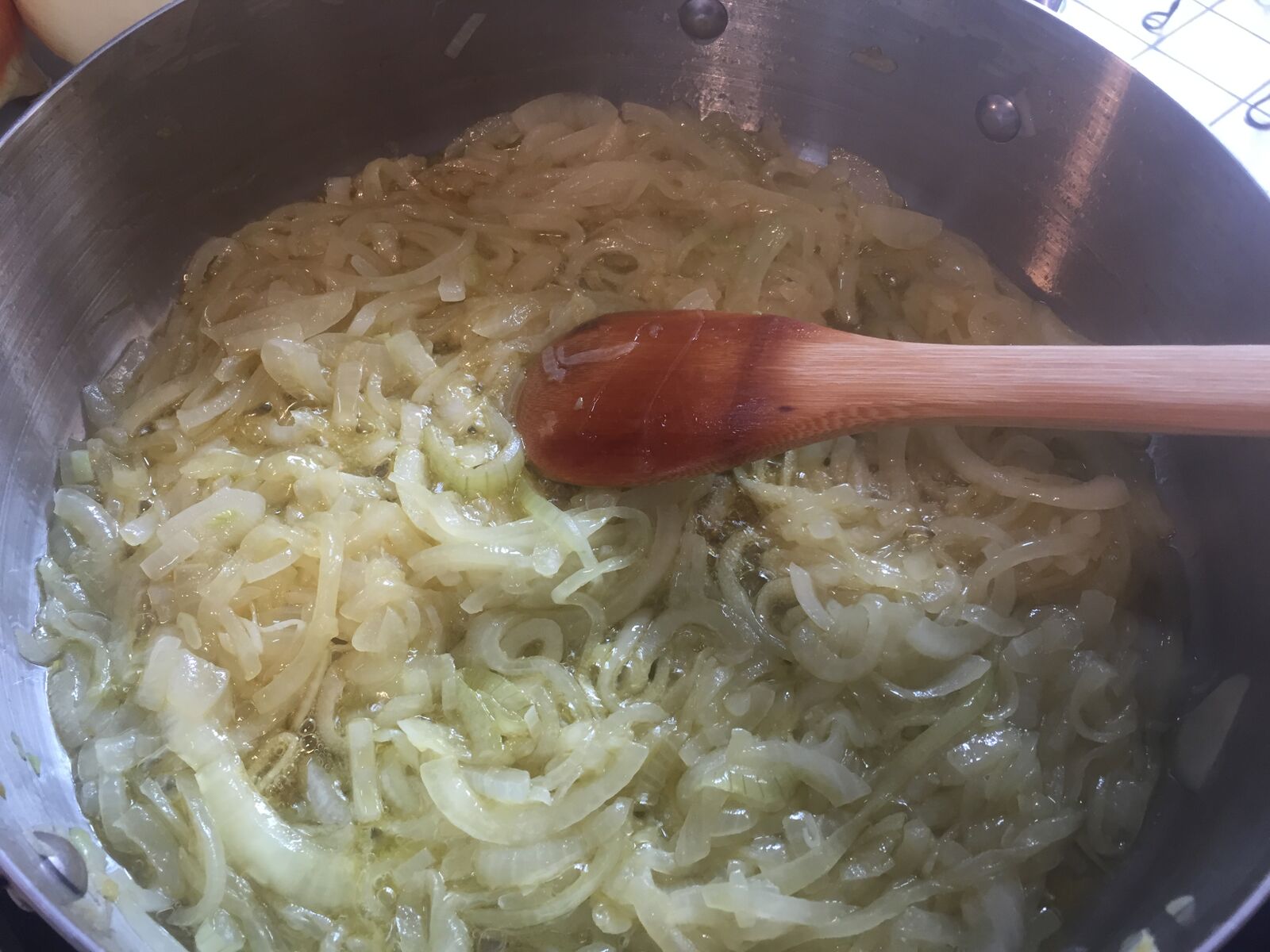 Directions:
1. Preheat the SV1 to 180°F/82°C.
2. Using a vegetable peeler or chefs knife carefully peel the pumpkins.
3. Cut the pumpkin in half (stem to core) and remove the seeds (reserve for optional garnish) and pith, then cut into 1-inch or so sized chunks.
4. Using appropriate sized VacMaster® bags place the pumpkin pieces into a single layer (it's best to have a single layer for even complete cooking) into one (or more) bags, and using a VacMaster® suction or chamber machine, vacuum seal.
5. Gently submerge the bag(s) in the SV1 water bath and cook for 1 to 1-1/2 hours, or until quite tender.
6. While the pumpkin is cooking, place a large heavy bottomed sauce pan over medium heat, and sauté the onions in the pumpkin seed oil until tender and beginning to color, remove from heat and reserve.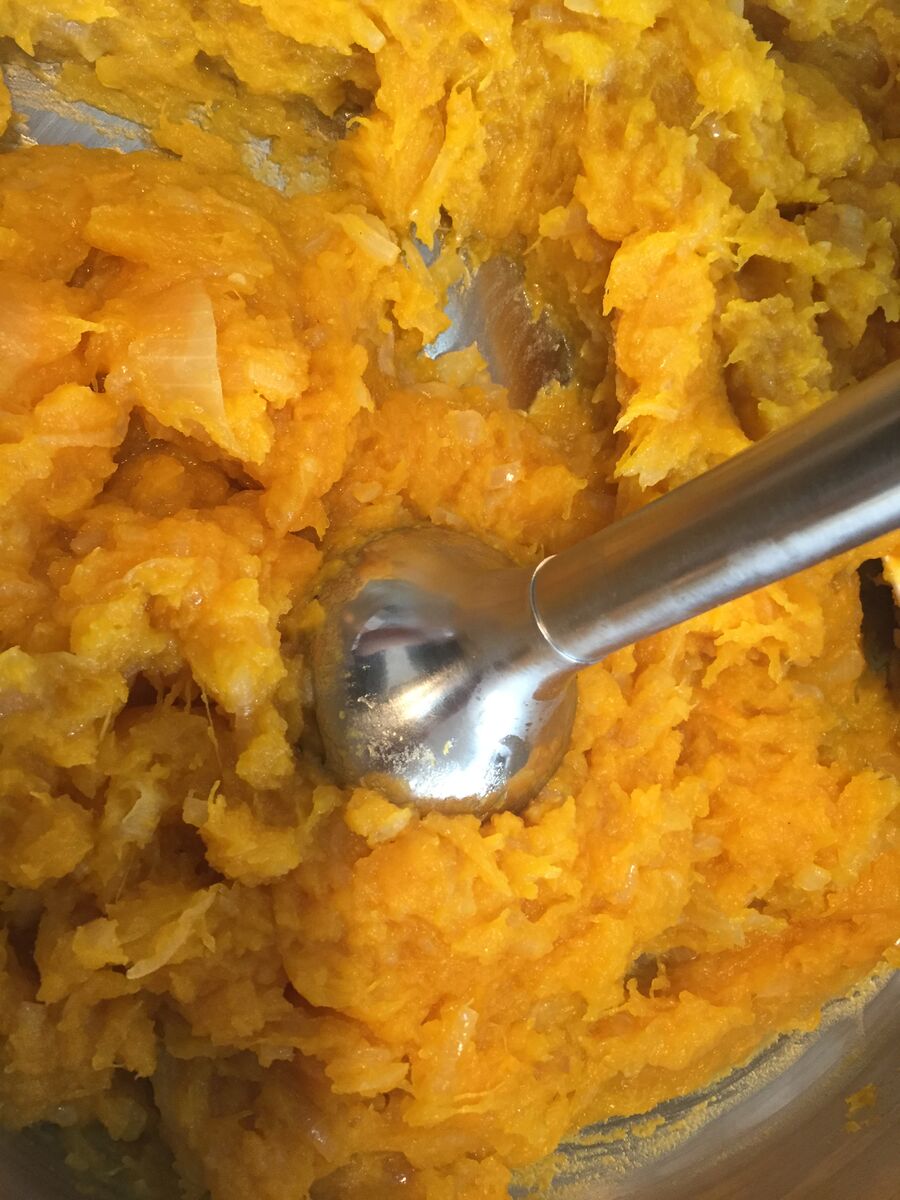 7. When the pumpkin is cooked and tender, remove from the water bath and open the pouch. Pour the cooked pumpkin into the pan along with the onions and cook until any liquid is gone and the pumpkin just begins to color.
8. Puree the pumpkin mixture in the pan with a stick (immersion) blender or in batches in a food processor or blender and return to the pan.
9.Place the pan back over medium heat and whisk in the heavy cream, taste and adjust the seasoning with the salt and hot sauce, cover and keep warm - alternatively let the soup cool then chill thoroughly. Using the VacMaster® Bag Stand and fill appropriately sized large bag or individual bags and using a VacMaster® chamber machine vacuum (Or freeze first if using suction sealer) and seal and refrigerate.
10. When ready to serve preheat the SV1 set to 165°F/74°C, and heat the bag(s) for 30 minutes or so remove from the pouch for serving.
11. For serving ladle into individual bowls or a large soup tureen and top with a bit of the caramelized onions, a drizzle of the toasted pumpkin seed oil and a sprinkle of the toasted pumpkin seeds, serve immediately.