New Years Eve Maple Eggnog Sous Vide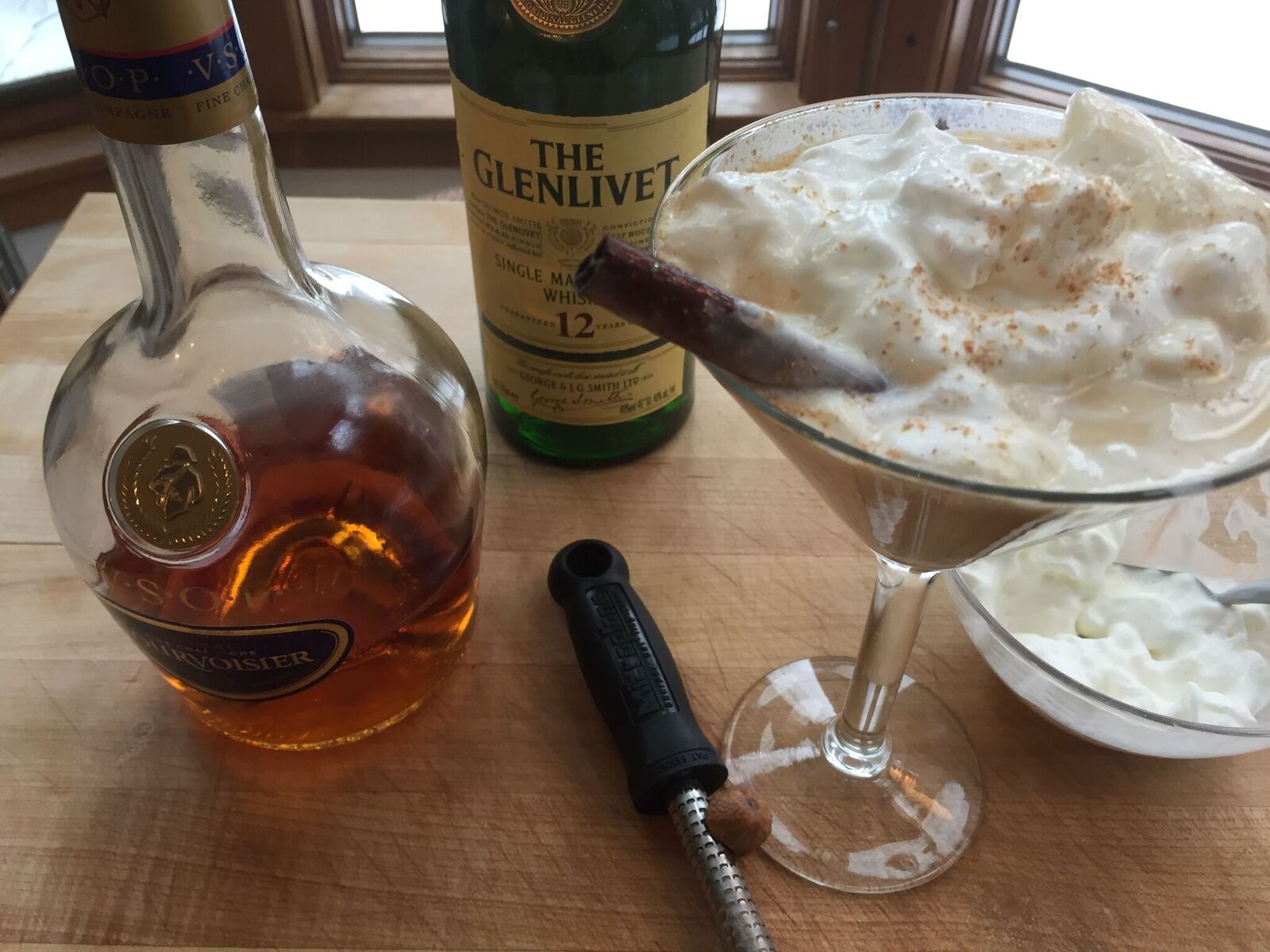 "One quart cream, one quart milk, one dozen tablespoons sugar, one pint brandy, 1/2 pint rye whiskey, 1/2 pint Jamaica rum, 1/4 pint sherry—mix liquor first, then separate yolks and whites of eggs, add sugar to beaten yolks, mix well. Add milk and cream, slowly beating. Beat whites of eggs until stiff and fold slowly into mixture. Let set in cool place for several days. Taste frequently."
The culinary eggheads say that, the formula was indeed penned by our founding father himself, the first president of this great country, George Washington! True to many old recipes there was just a bit of an issue - the first president forgot for whatever the reason to designate how many eggs! Most cooks back in the day estimated a dozen would do the trick.
The beauty of Eggnog prepared sous vide (or any custard for that matter) is the precision, no curdled eggs, EVER! That alone, dear readers is worth the price of admission. As many recipes call for curing or aging the finished Eggnog a vacuum packed batch is perfectly suited for the task in your well chilled refrigerator. All that's needed when you're ready to serve is to snip the tip of the bag and serve well chilled with a dollop of freshly whipped cream and a dusting of freshly grated nutmeg.
This Maple Eggnog is the perfect way to ring in the New Year!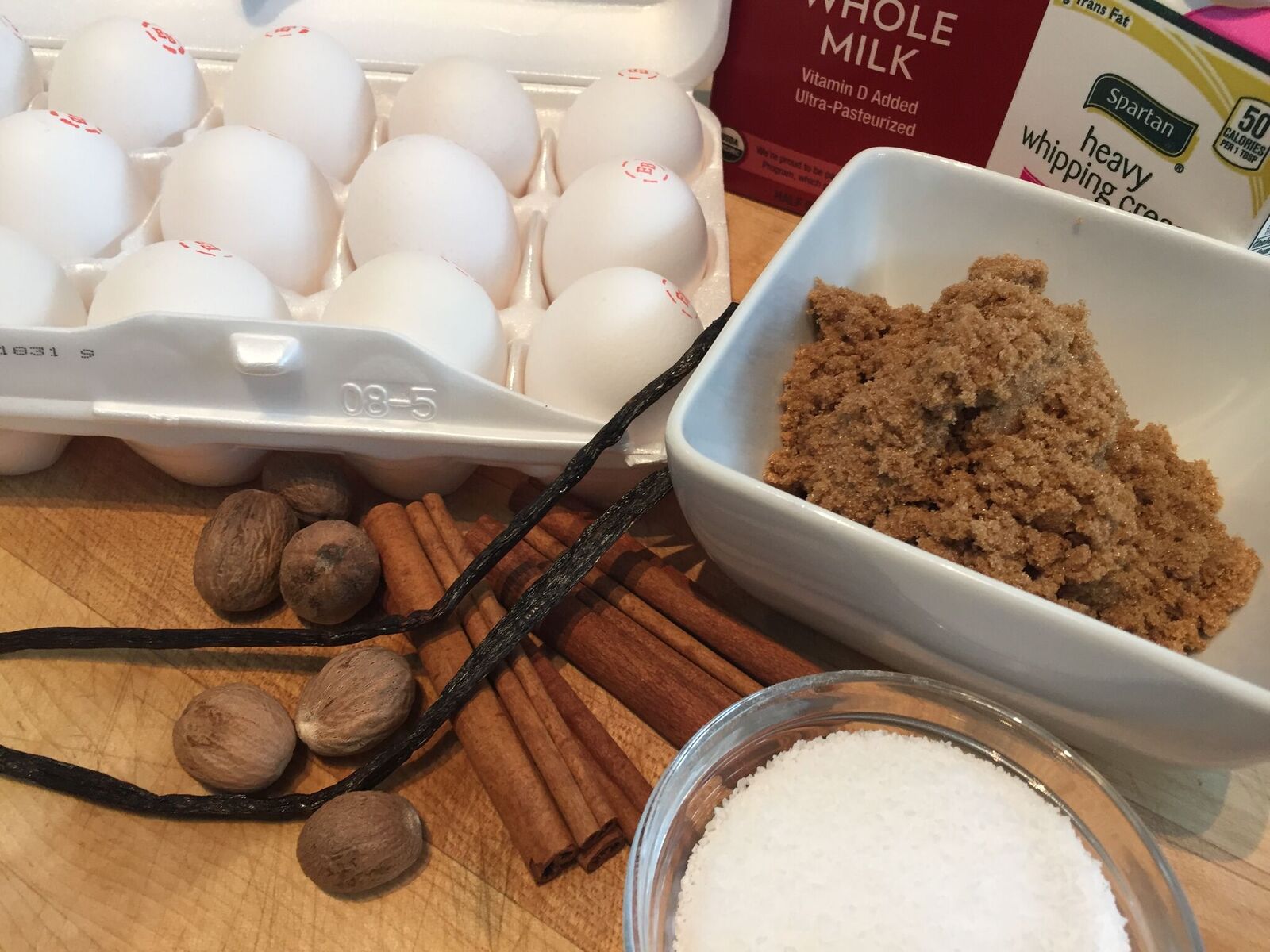 Ingredients:
• 12 large eggs, fresh
• 1 cup maple sugar
• Kosher salt
• 1 whole nutmeg, freshly grated
• 1 quart whole milk
• 2 cups heavy cream
• 1 large vanilla bean, whole, split with the seeds removed and reserved
• 4 small cinnamon sticks
• 1/4-1/2 cup Scotch Whisky, optional
• 1/4-1/2 cups Brandy, optional
Directions: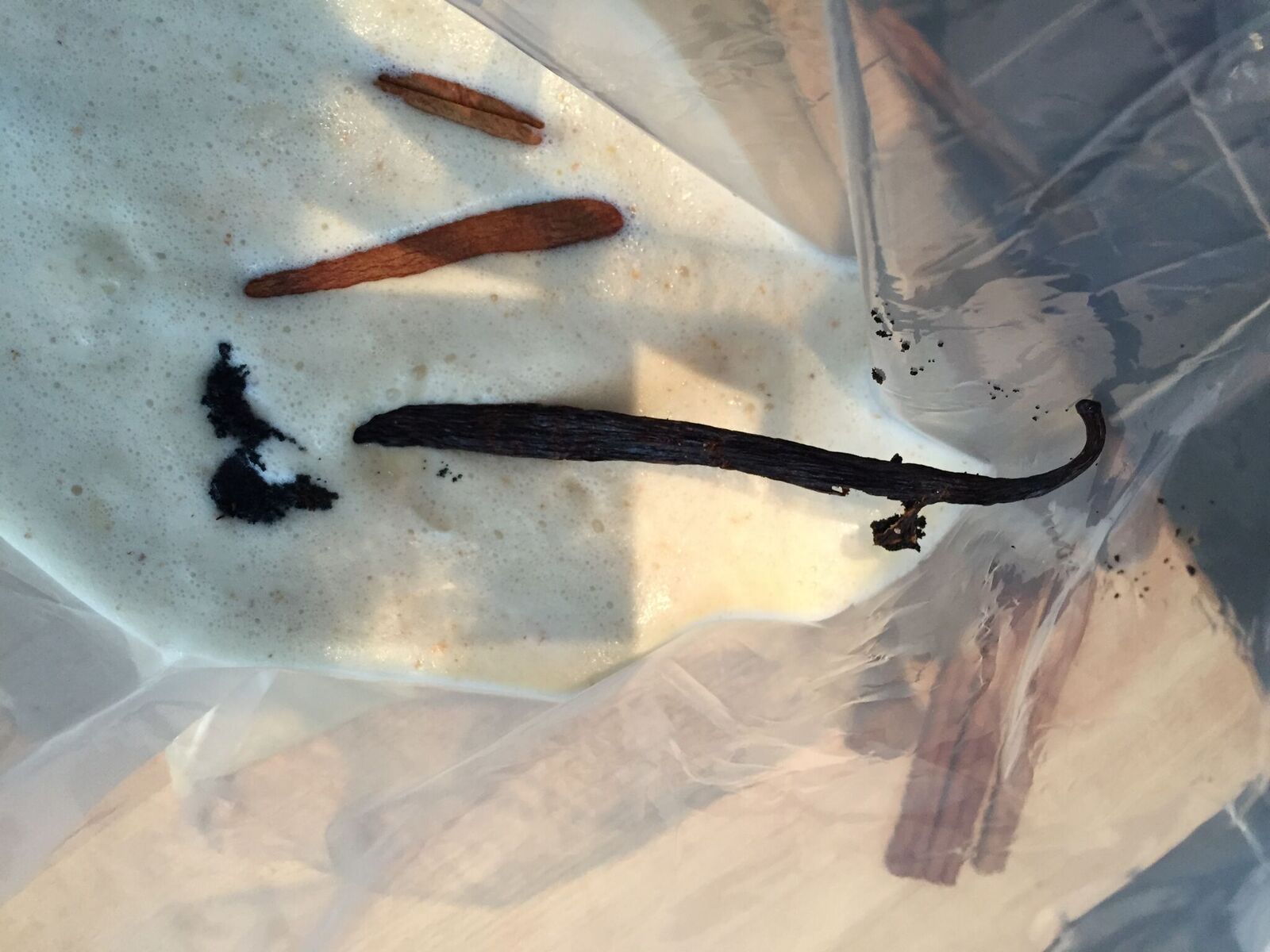 1. Preheat the SV1 to 147°F/64°C.
2. In the bowl of a stand mixer or similar, beat the eggs with the maple sugar and salt for 2 to 3 minutes, until they are thick.
3. Add the milk, cream and grate about 1/8 teaspoon of the nutmeg and beat until the mixture is thoroughly blended.
4. Using the VacMaster Bag Stand fitted with a suitably sized VacMaster bag carefully fill with the Eggnog base.
5. Using a VacMaster Chamber machine vacuum seal the bag but keep an eye out for "boil over" during the vacuum process. If the liquid level comes near the seal bars before the cycle had ended immediately hit the stop/seal button and the process will stop and the bag will seal.
6. Gently place the bag into the SV1 water bath and cook for 1 hour, agitating the contents in the pouch the last 10 minutes.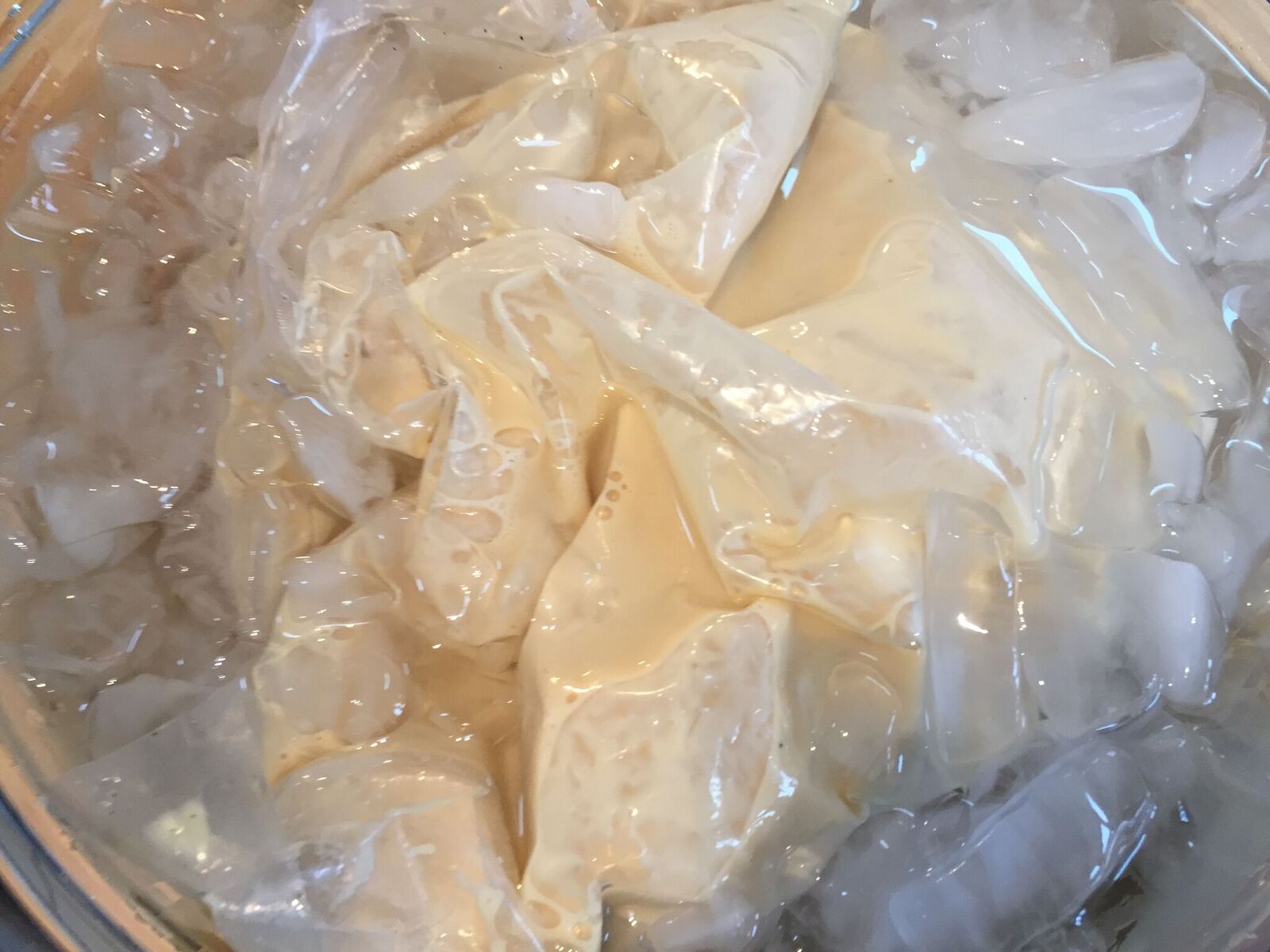 7. Remove the pouch from the water bath and immediately quick chill the mixture by submerging the sealed pouch in an ice water batch (½ ice to ½ water) for minimum of 30 minutes.
8. Refrigerate the bag overnight to thoroughly chill which also allows the flavors to develop.
9. Remove the pouch of eggnog from the refrigerator and pour it through a fine mesh sieve into a large serving or punch bowl.
10. Add the optional scotch and brandy, blend thoroughly.
11. Grate additional fresh nutmeg on top for garnish and serve immediately in martini glasses, rocks glasses or punch cups topped with a bit of freshly whipped cream.