A Fun and Safe Fourth of July Weekend for the Whole Family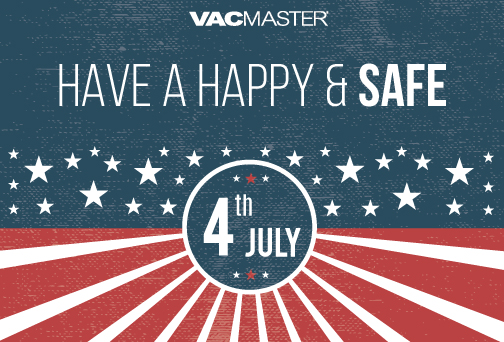 All you have to do is make it through the rest of this week, and it's time for the fourth of July holiday weekend! Many of us will be packing our bags and headed off with friends or family to celebrate the weekend. Whether you are headed off with the boys for a fishing trip or to the lake with friends or family, be sure to celebrate safely.

Travel

Remember, road travel during the summer is going to be plagued by construction and traffic. While you may be eager to get where you are going and to unwind, be mindful of any construction zones and keep an eye out for any workers. Traffic will be hard to avoid this weekend, if you can try to hit the road early and be prepared for slow moving traffic, put on some good music or a book on tape and fight the temptation to give in to road rage. Don't start your trip on a sour note. Make sure even when traffic is moving slowly that you and all of your passengers are wearing your seatbelts and that all children are safely secured in the proper car seat/booster for their size and age.

Water

If you are heading off to the beach or the lake for any of your weekend festivities follow safe water behavior. Skiing and tubing are a blast, be sure to do them in lower traffic areas and be on the lookout for "No Sport Tow" buoys marking areas that these activities are unsafe. All children should wear life jackets anytime they are going to be near water (even if they are not in it) and should be closely supervised. Natural water sources often have undertows and currents.

Sun

You may be excited to work on your tan this weekend, but don't forget to put on your SPF to prevent burning. Reapply sunscreen to yourself and children often, one application won't last you all day. Hats are a great way to prevent sunburn on your scalp and the sensitive skin on your face.

Fireworks

Be aware of fireworks laws in the local area where you are spending the weekend. If you plan on setting any off yourself be sure that you have a safe place far enough away from any structure to prevent fire. Do not let children handle ANY fireworks at any time.

Grilling

A cookout is the perfect way to feed a crowd if you've got a big group together this weekend. Keep the grill in a safe place, not too close to the house or any flammable objects. If you have small children running around try to set up the grill away from where they play, and supervise to make sure they don't get too close.

Pets

With all the noise associated with the fourth of July it is a common time for pets (particularly dogs) to run away. If your dog will be outside during the festivities be sure to keep them on a chain or a leash. To be safe make sure those microchips are updated with your current contact information and that pets wear identification tags on their collars. If you know that your pet will be anxious try to keep them in a quiet place indoors and check on them often.