Drunken Venison Squealers Sous Vide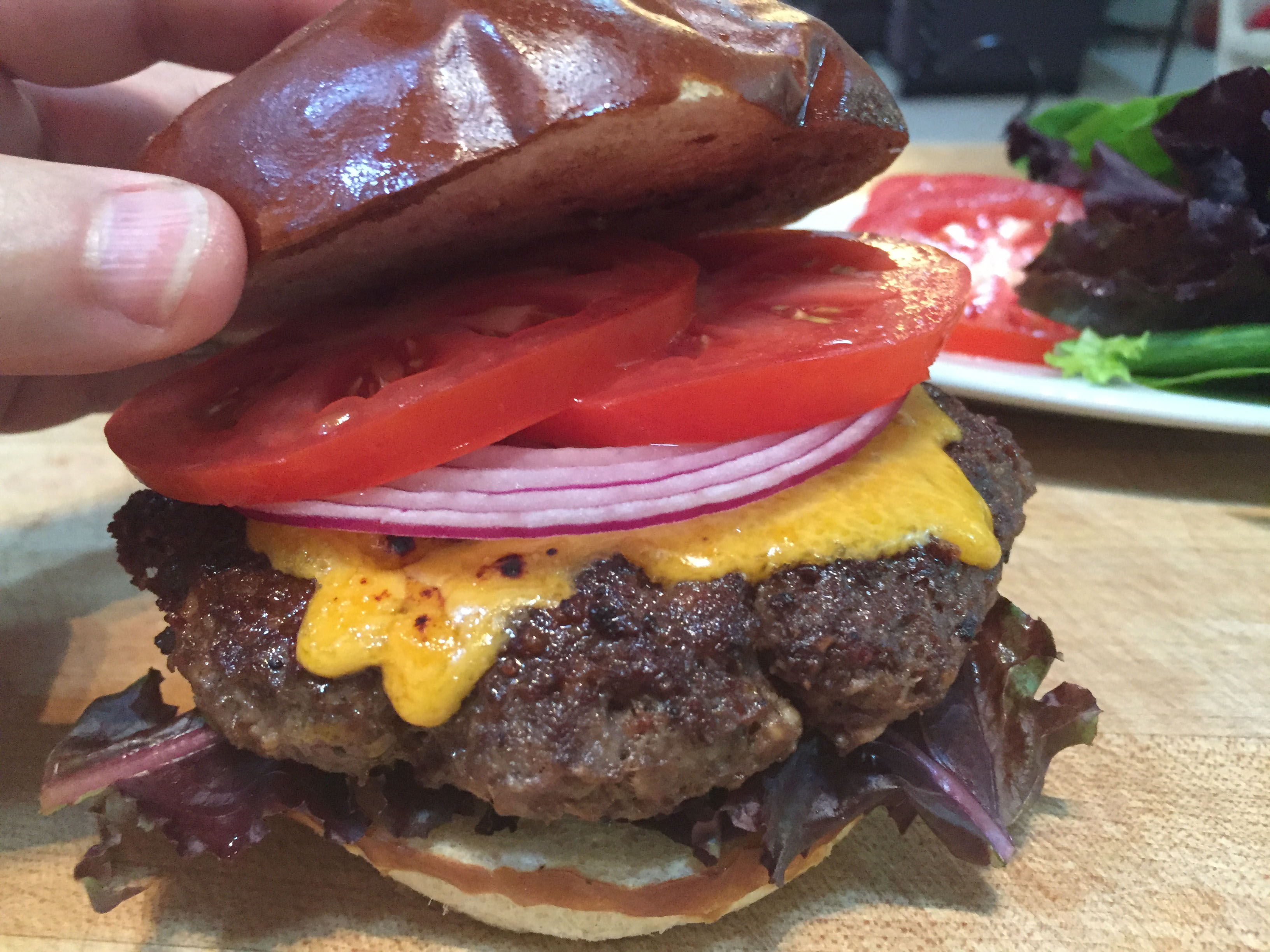 Beer, bacon, and burgers. How much more American does it get? For a twist on a slider, make these sous vide delights with venison. Maybe fresh from the deer recently caught or use a cut from your butcher.
Use your VacMaster vacuum sealing machine and chamber pouches to seal all ingredients to be cooked. Drop into the water bath and set the SV1 to the appropriate temperature. This recipe is perfect cooked sous vide. You'll have tender venison squealers that will have your family squealing for more.
Here are two ways from Chef Eric to assemble your drunken squealers, regular burger size, and, of course, the uber popular slider size. When you're making drunken squealers would you call them a slider or a shot?
Ingredients: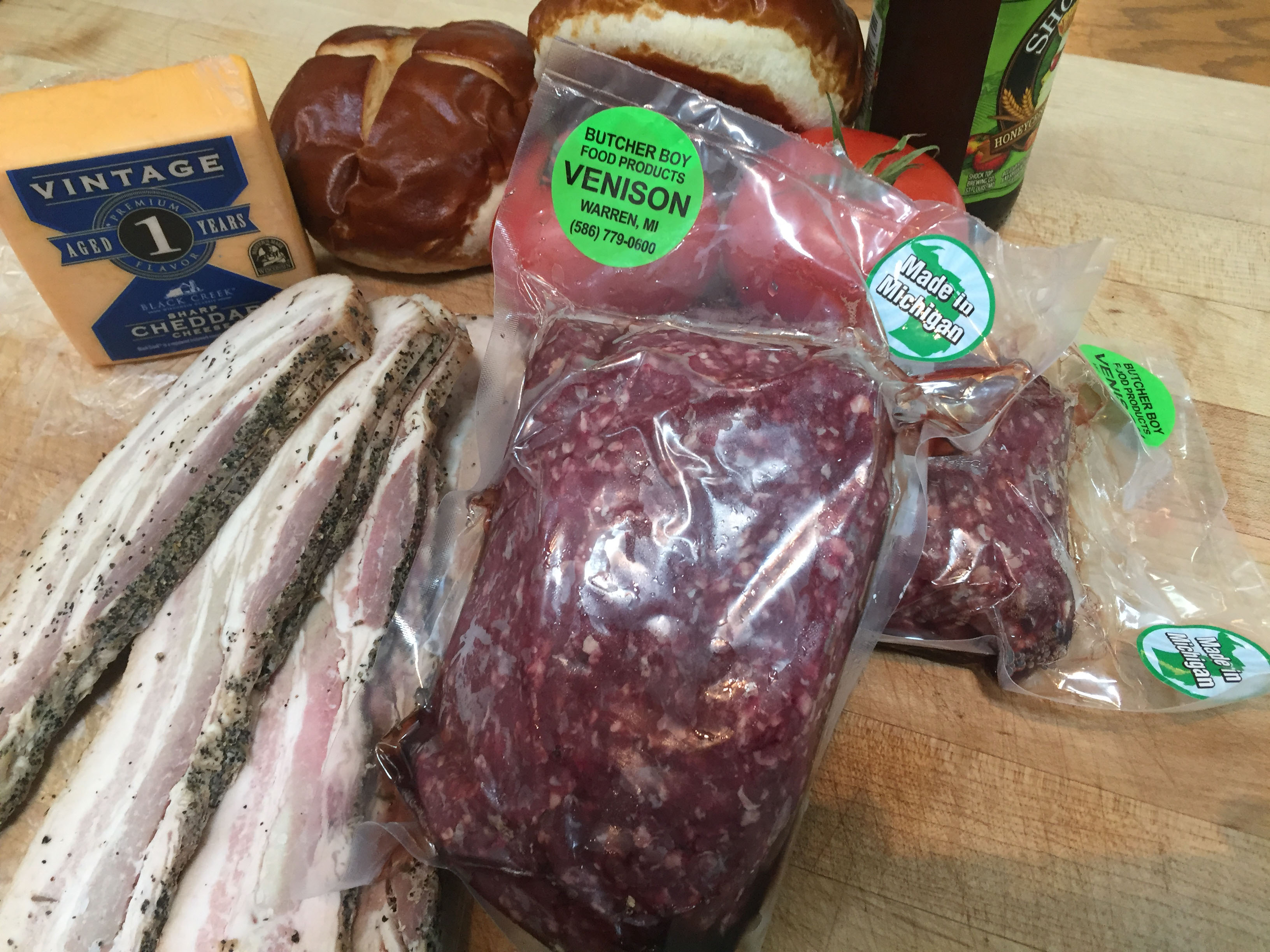 1 1/2 pounds venison, ground
1/2 pound smoked bacon, high quality, ground
6 ounces beer, favorite high quality brand
As needed to taste salt and freshly ground black pepper
As needed cooking oil
As needed Artisan Hamburger or Slider Buns
As needed to taste your favorite toppings and condiments.
Directions:
1. Set the SV1 to 140°F/60°C temperature.
2. In a large mixing bowl gently and thoroughly blend the ground venison with the ground bacon, beer, salt and pepper.
3. Dampen your hands and form the mixture into patties about a 1/2 pound each trying to keep the patties as loose as possible yet nicely formed - don't over mix.
4. You can also make them much smaller or slider size. Just form the patties to your desired size using your slider bun as a template.
5. Using a VacMaster chamber or suction machine seal appropriate sized resealable VacMaster pouches while "empty," when process is complete open the empty pouches and gently place patties inside.
6. Using your thumb and index fingers seal bags, leaving one-inch open at the top corner. Slowly lower bags one at a time into pot of water by holding onto the open corner. Press air out of bag as it is submerged. Seal bag just before last corner is submerged.
7. Gently place the squealers into the SV1 and cook for at least 1 hour, up to 4 hours.
8. If you make them more than 1 inch thick, make sure to leave them in the bath 1 hour per inch for a minimum.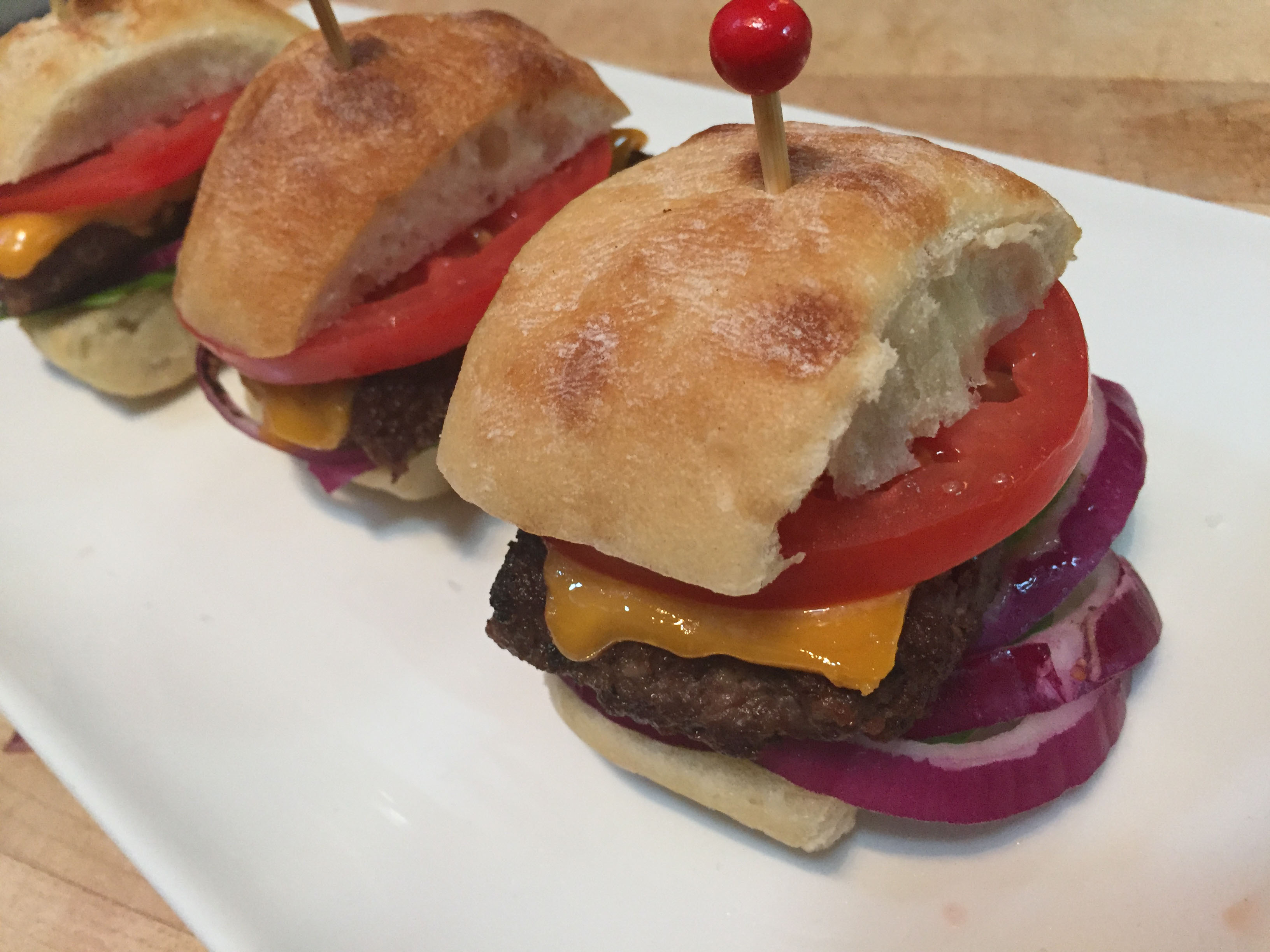 9. Remove the bags from the SV1 open and gently pat the squealers dry with paper towels.
10. Season to taste with the salt and pepper being careful due to the quality and saltiness of your bacon
11. Heat a cast iron skillet over high heat, add oil (or use hot grill). When the oil is shimmering, sear the burgers 45 seconds on each side.
12. Garnish the burgers with your favorite toppings and enjoy!