Perfect Guacamole: Vacuum Seal to Preserve
There is no better way to actually prevent your delicious guacamole from browning than vacuum packing!
An enzyme (polyphenol oxidase) in avocados causes the flesh to oxidize when exposed to air, turning it that dreaded brown color. That's why an avocado is often green underneath the pit but browned on the exposed surfaces surrounding it — the surface underneath the pit is protected from oxygen, so take away the air and vacuum seal it.
Guacamole Recipe: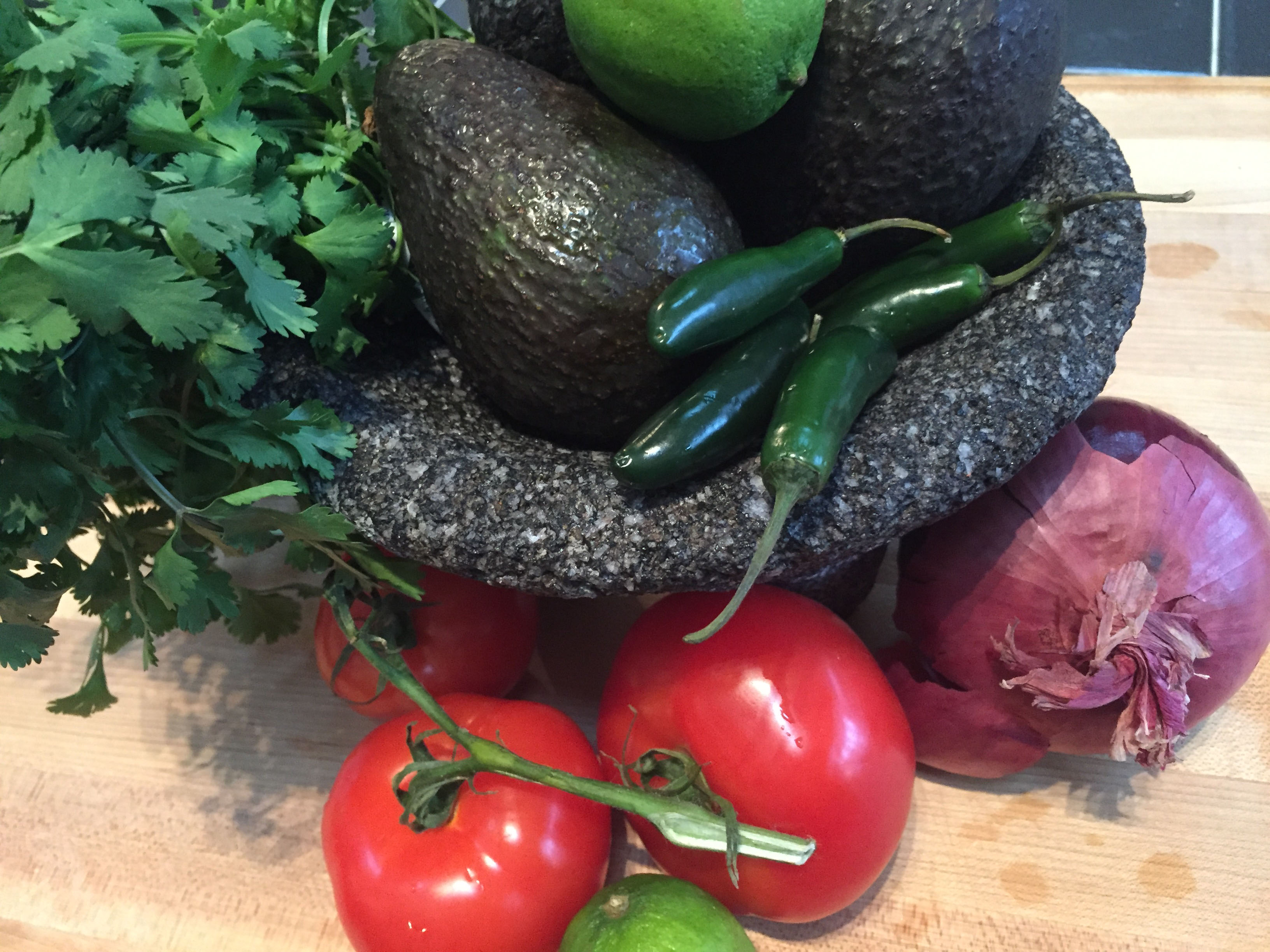 Ingredients:
• 1 serrano chile(s), or similar, or more to taste
• 2 tablespoons garlic puree
• Small red onion, peeled and diced
• 1 medium tomato, seeded and diced
• 3 large avocados, Haas variety or similar, very ripe, cut into large chunks
• Cilantro, fresh, stemmed and coarsely chopped
• To taste kosher salt
• 2 tablespoons or to taste lime juice, fresh
Directions: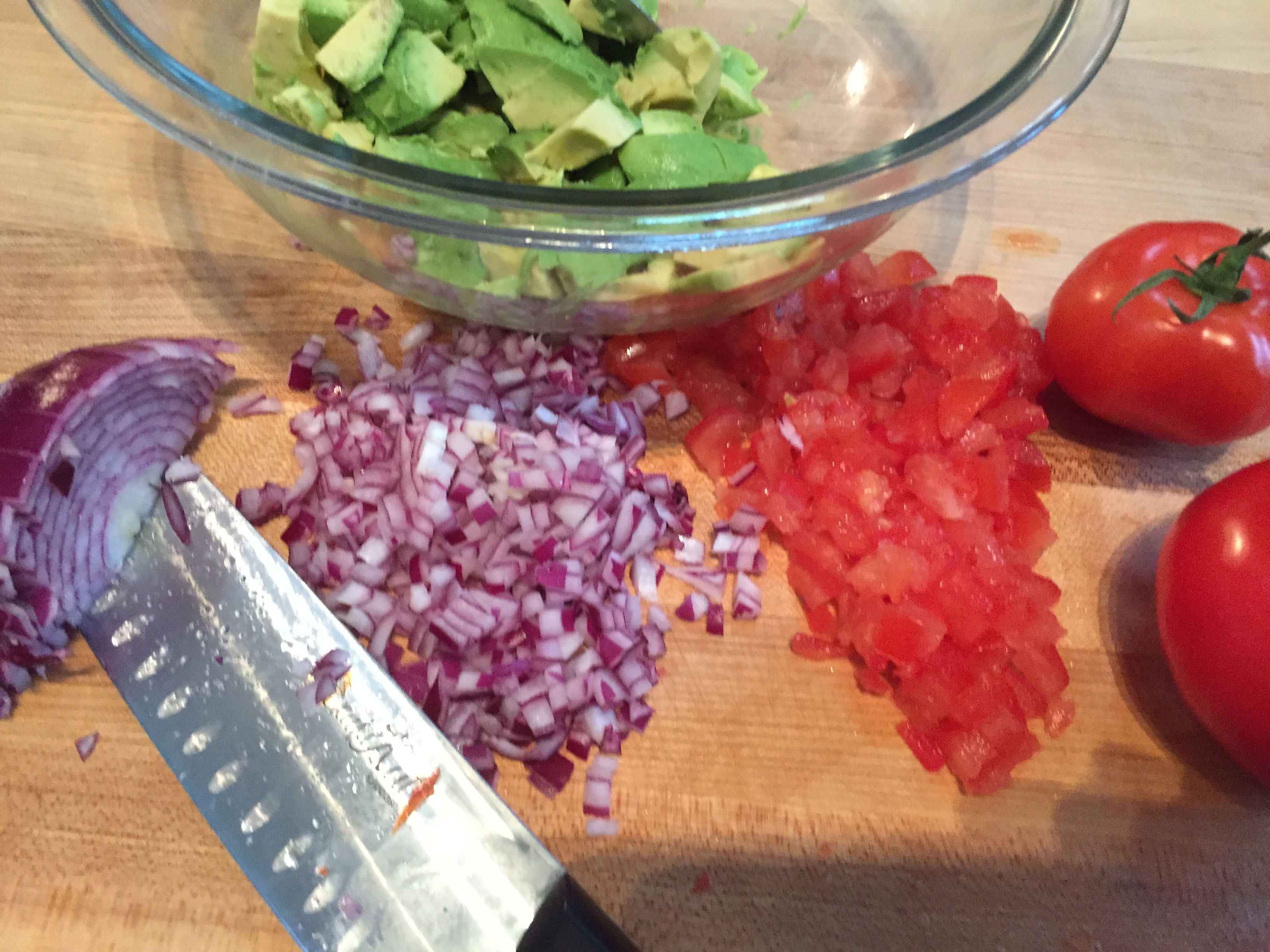 1. Place the serrano chile(s) in a dry cast iron skillet over high heat and char the skin turning frequently.
2. Remove the hot chili(s) from the pan and let cool.
3. When cool enough to handle and wearing rubber gloves and using a sharp knife split the chili lengthwise and using the tip of the knife scrap out the seeds and ribs.
4. Finely dice the chili(s) and place into a medium sized bowl
5. Add the garlic puree, diced onions, and tomatoes to the chilies.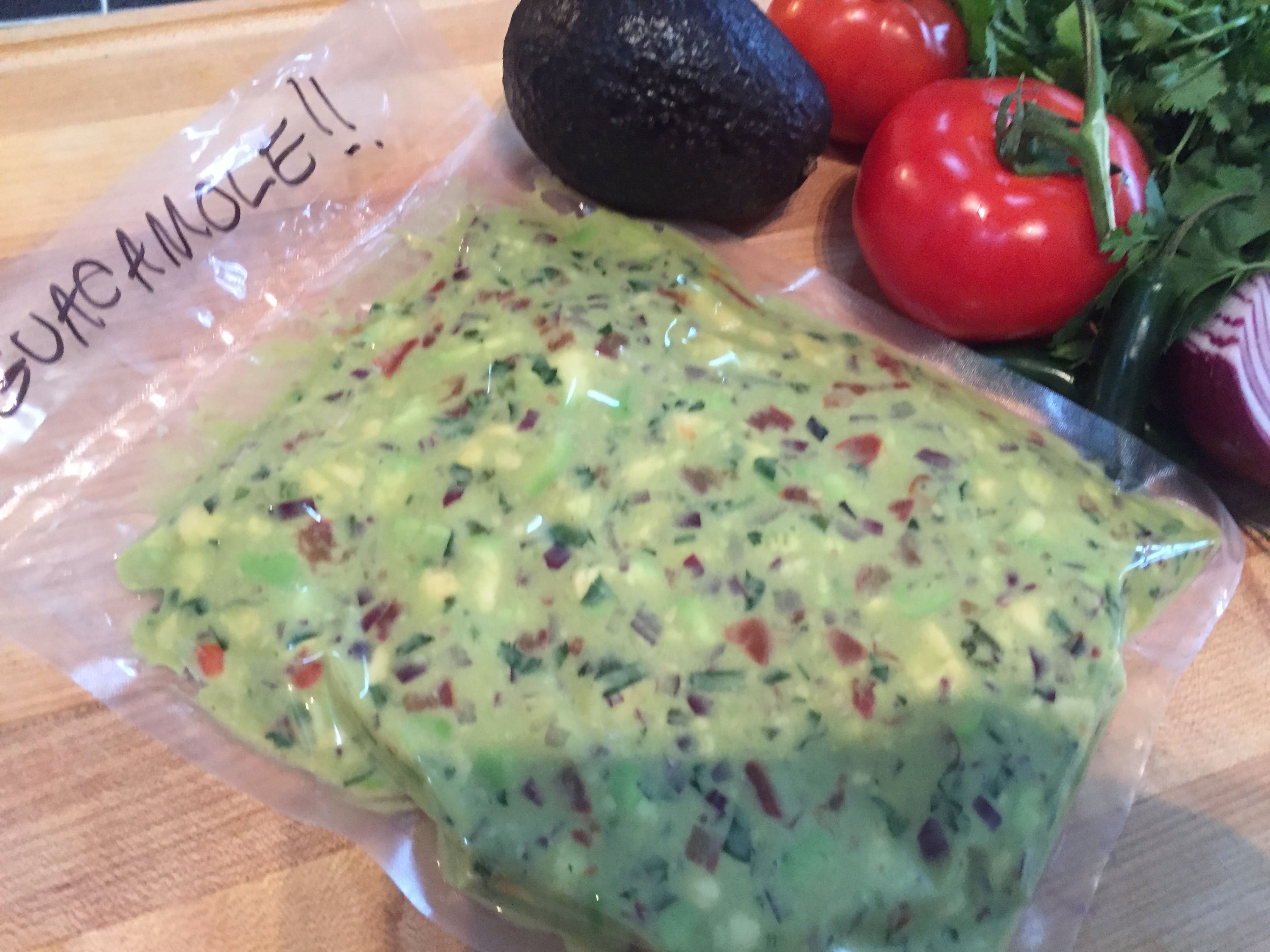 6. Scoop the cubed avocado flesh into the bowl with the hiles.
7. Add the cilantro and gently stir to combine and taste, season to taste with the salt and lime juice
8. Use immediately or if preparing ahead using an appropriately sized VacMaster bag, fill with the guacamole.
9. Using a VacMaster chamber machine or suction machine vacuum pack the guacamole and refrigerate until needed.