VacMaster Partners with Matt Jennings of Red Barn Kitchen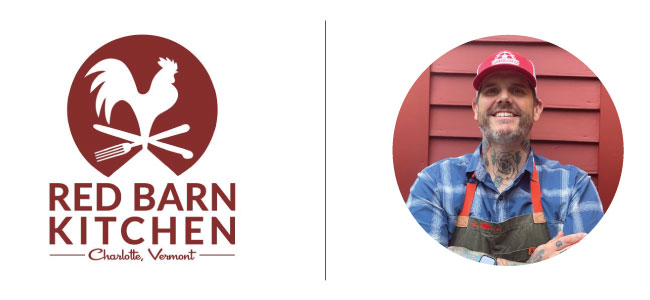 My name is Matt Jennings. I am a chef and culinary consultant based in Northern Vermont. I live with my pastry chef wife, Kate, our two boys, Sawyer (12) and Coleman (8), our two dogs, as well as some assorted chickens, hogs and other farm animals.
We live on a small farm outside of Burlington, Vermont wherewith lots of help from our friend Hilary Gifford, farmer extraordinaire- we grow a small assortment of vegetables, herbs, and flowers. Both Kate and I have been cooking for many years and have owned our own restaurants in Providence, Rhode Island, and Boston, Massachusetts.
In 2018 we sold our last restaurant in the big city, packed up our family, and moved to Kate's native state of Vermont. We discovered a great piece of property in Charlotte, Vermont, and decided to jump in with both feet. The first year we mapped out our land, turned over an acre of rich Vermont soil, and built three massive 100-foot beds for native and heirloom vegetables.
The second year, we began a full renovation of our barn, where we would eventually create a complete commercial kitchen with an adjacent retail area. And then, a pandemic hit.
While our project (and the world) was put on pause, our dream was not. We continued scheming, planting, planning, and designing our future vision. Now, with construction finally completed after months of supply chain issues, challenging pivots, and expensive discoveries, (oh good, the foundation on the north side of the barn is completely deteriorated- let's replace it), we are almost ready to open Red Barn Kitchen.
Before I opened, I wanted to align myself with some strategic partners who understood my reverence for the New England food ecosystem, and whose expertise I respected. Vacmaster represents such a partner. I have always been a chef that believes in maximizing flavor, focusing on freshness, and preserving the best of the season. With tools from Vacmaster, I can continue to allow technology to work for me so that I can focus on crafting great food experiences.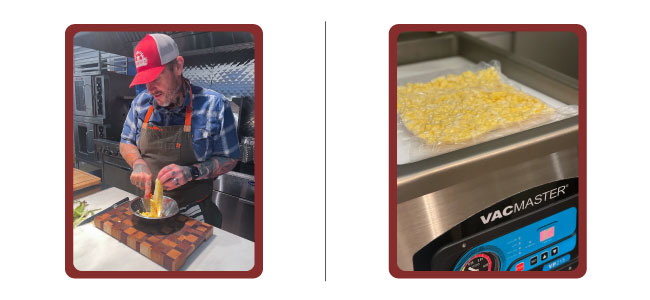 ARY | VacMaster is proud to partner with Chef Matt Jennings and his Red Barn Kitchen endeavor in Northern Vermont. We saw Matt's unique vision of combining food, hospitality, and locally sourced ingredients as a great way to show how VacMaster sealers can get the most out of any kitchen.