Before You Go Quail Hunting
Every fall we get the opportunity to test our aim on a small bird, the Quail. Before you hit the field looking for this bird make sure you've gotten some shooting practice, and are aware of hunting safety. Not only do you need to get ready, but like duck hunting, you'll also want to make sure your retriever is ready for the season.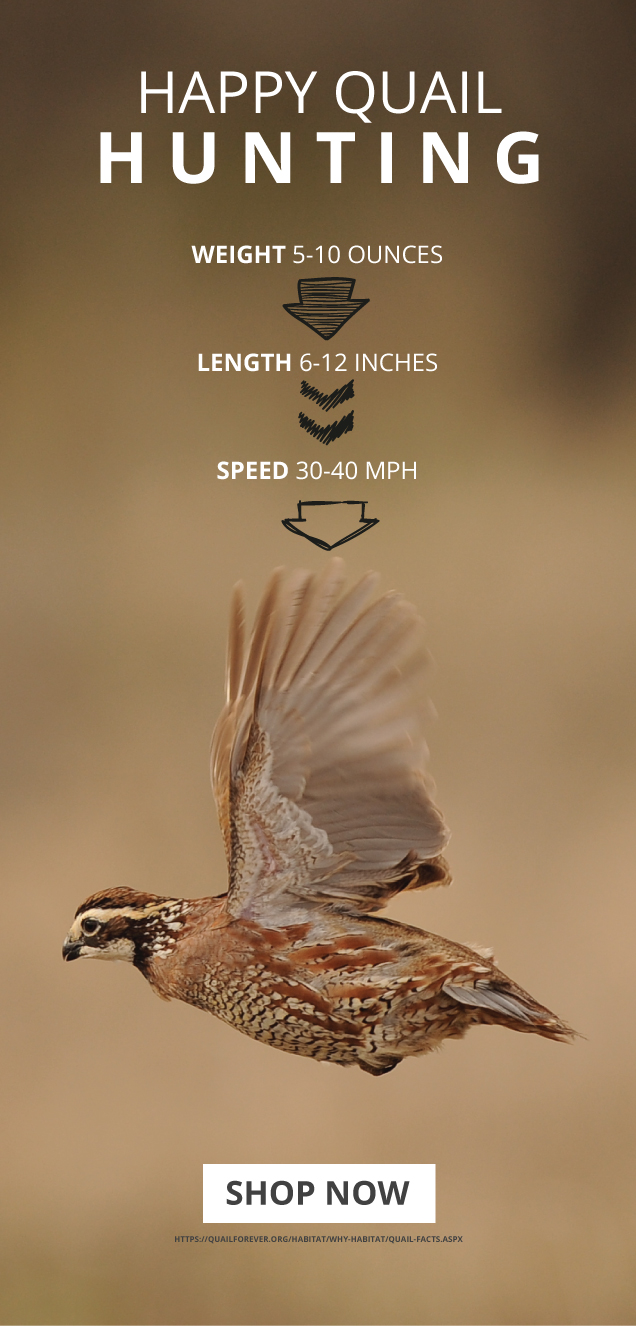 The Quail is a small bird weighing in at about 5-10 ounces, and measuring about 6-12 inches in length. This makes it a challenging target. Partnering the small stature, this bird also moves between 30 and 40 miles per hour. You may want to get some practice before hitting the field to get some of these guys.
If your aim is good enough to bag a few of these, they make for some great eating. Quail has a low fat content, and is high in protein, making it a great addition to your line up if you are trying to eat a little healthier. If you are wondering, what does quail taste like? It's like the old adage "it tastes like chicken" but according to Chef Eric it's better. Check out Chef Eric's Grilled Quail with Pancetta, Lemon, and Thyme recipe.