Sous Vide: Grilled Quail With Pancetta, Lemon, and Thyme
Quail meat is a sweet, delicate white game meat. It has low skin fat and low cholesterol value. Quail meat is rich in a range of vitamins, including niacin, vitamin B-6, and vitamin C. It is a good source of minerals such as zinc and magnesium. Jazz up those quail you caught on your recent hunt with this sous vide grilled quail recipe.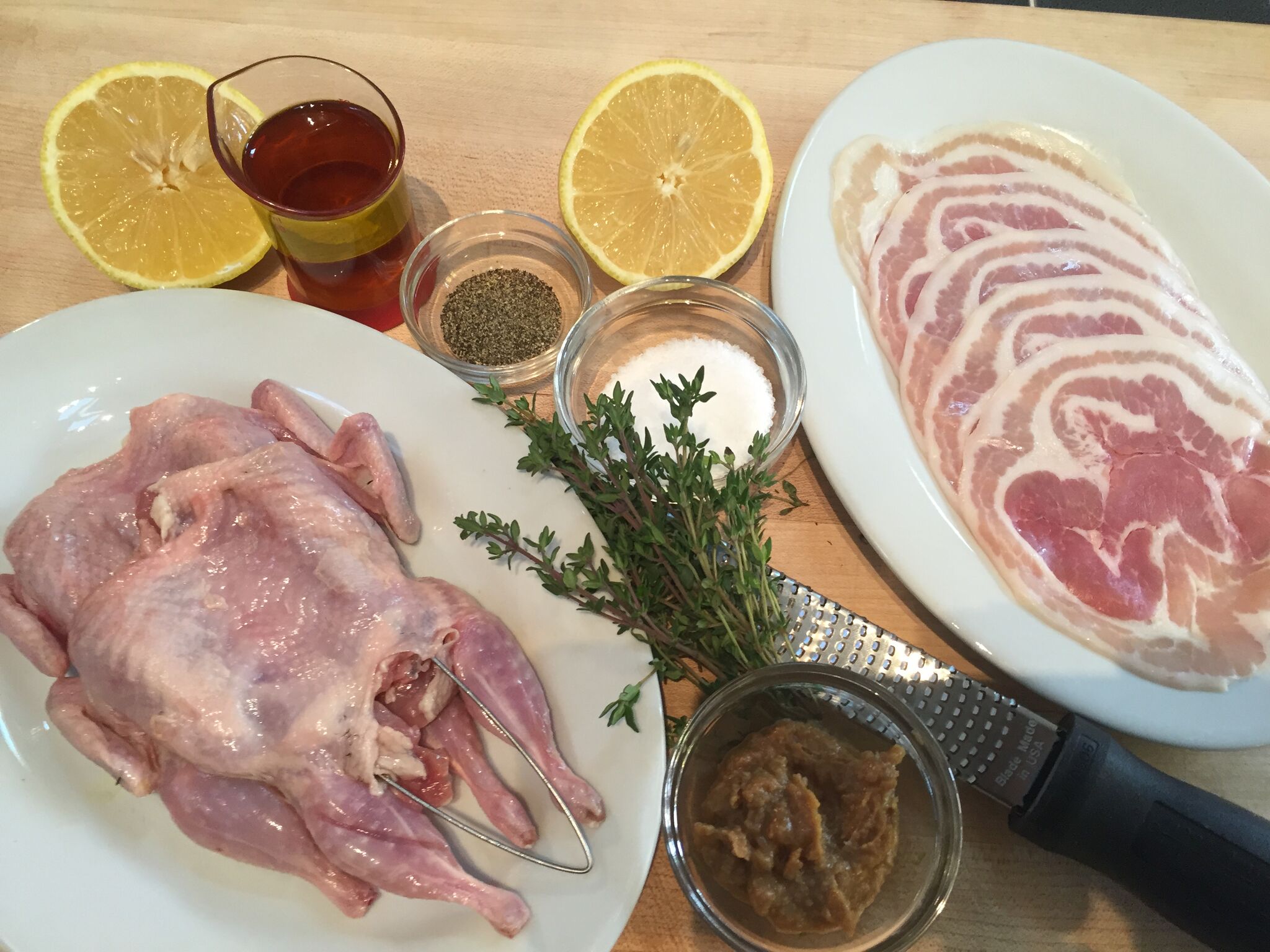 Yield: 4 quail
Ingredients:
For the Marinade:
1 tablespoon lemon zest, freshly grated
1 tablespoon roasted garlic puree, or similar
1 tablespoon thyme leaves, fresh
2 tablespoons lemon juice, freshly squeezed
1/4 cup olive oil, extra virgin cold pressed Kosher salt, coarse black pepper, freshly ground
For the Quail:
4 whole quail, semi boneless
4 slices pancetta rounds, thinly sliced
8 sprigs fresh thyme
Directions:
1. Preheat the SV1 60°C/140°F
2. In a medium sized bowl add all the marinade ingredients and mix thoroughly with a whisk until blended.
3. Carefully place the quail individually in appropriate-sized VacMaster® bags making sure the quail are lying flat (for even cooking and appearance) and top with a slice of the pancetta and sprig of thyme over the breast.
4. Carefully spoon a few tablespoons of the marinade over the quail - reserve remaining marinade for serving.
5. Using a VacMaster suction or chamber machine vacuum pack and seal the birds.
6. Place the packed quail into the SV1 water bath and cook for 90 minutes.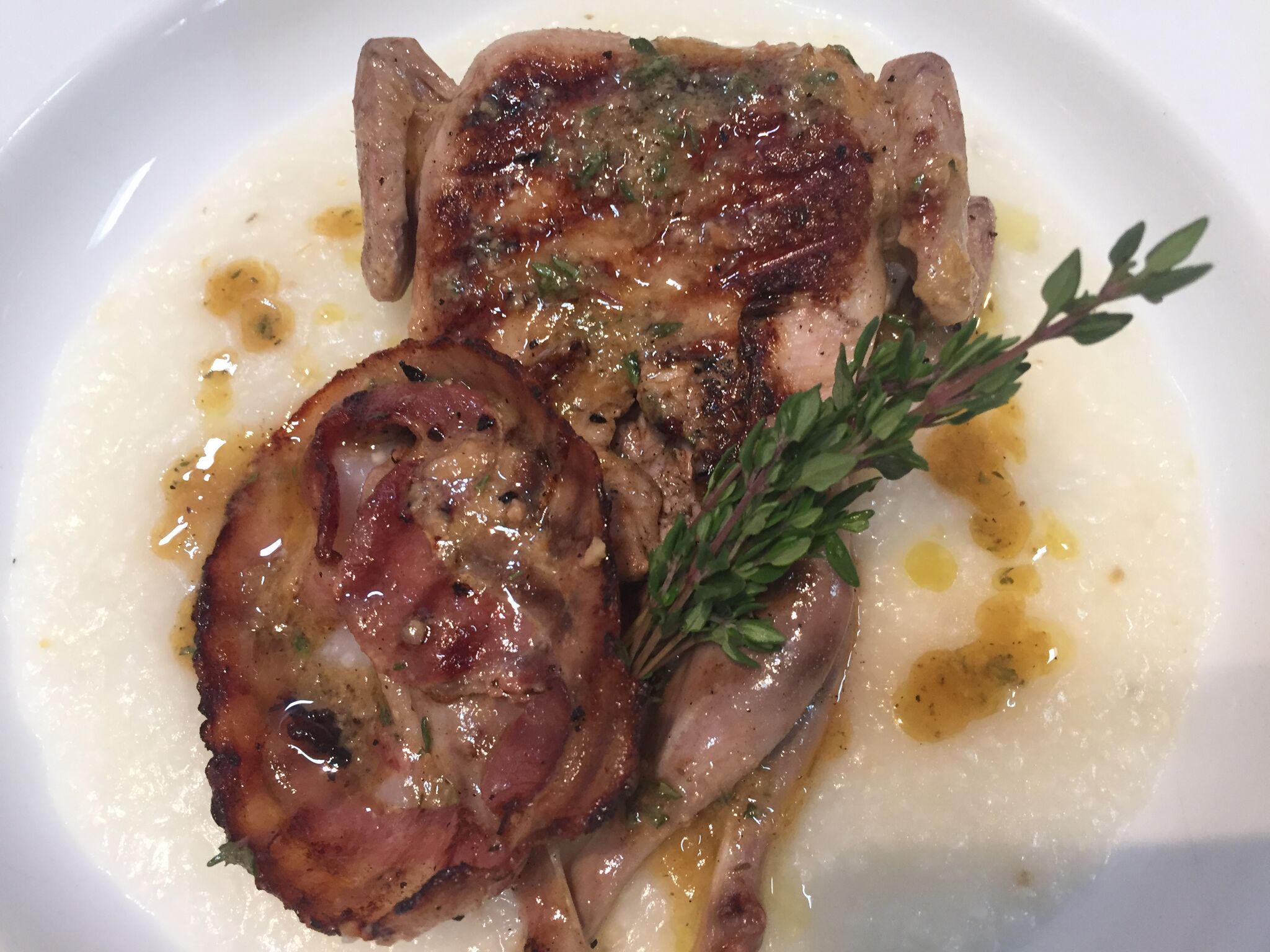 7. Carefully remove the bags from the water bath and gently remove the quail from the bag discarding the thyme sprigs and reserving the pancetta, pat dry with paper towels.
8. Heat a cast iron grill pan or similar over high heat sear the quail until golden brown, about 1 minute per side.
9. Repeat with the reserved pancetta searing both sides until well browned and crispy
10. Transfer to a platter and top with the pancetta and fresh thyme sprigs.
11. Serve with a drizzle the reserved marinade.