Camp Sous: Week 2 - Sous Vide Chicken Spiedini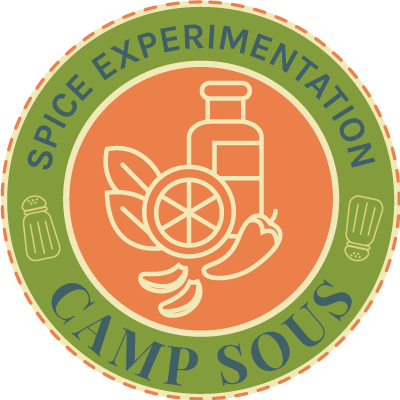 As week two ended, the campers of Camp Sous further explored their surroundings, tested the waters and shared their experiences around the campfire (AKA MS Teams) about discoveries made using their VacMaster home sous vide survival kit consisting of:
The group discovered the limitless possibilities and flexibilities of cooking with their sous vide circulator. Like experimenting with several spices and flavorings to see what made the taste buds happy. Or cooking, what turned out to be a very tender, skirt steak 7 hours instead of the planned 6 because the grill was not yet ready for searing.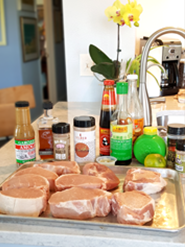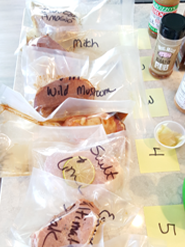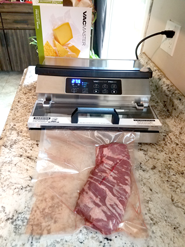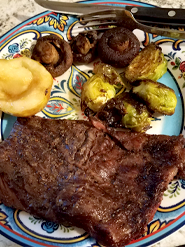 Recipe of the Week:
Nick's Easy Chicken Spiedini
Super easy to make – delicious to eat!
This recipe is my go-to when I feel like having chicken. It's my own concoction, based on a place from my childhood - and I've been using some form of this recipe for years, adapting it to what I have on hand. It's always been a crowd pleaser and is super easy to make, but the SV5 made it even easier - just drop the bag in the water and go!
This is the first time I've used the sous vide method for cooking, but I am now a believer – the chicken came out more tender and juicier than previous cooking methods. The cooking time was only about an hour because the chicken was cut into small pieces, which gave me plenty of time to get the rest of the meal ready.
Ingredients:

1 pound of boneless chicken breast – cut into strips or cubes

1 palm-full of basil

1 palm-full of parsley

1 palm-full of oregano

½ palm-full of pepper (or to taste)

½ palm-full of salt (or to taste)

½ palm-full of garlic powder (or to taste)

1 tbsp of olive oil

1 tbsp of balsamic vinegar

1 tbsp of white vinegar




Instructions:

Combine the dry ingredients in a bowl and mix together.

Add the wet ingredients to the bowl and mix to make a paste.

Add the chicken and coat thoroughly.

Seal in a bag and let sit in the refrigerator for at least an hour (overnight is better).

Set temperature on SV5 to 155-160 degrees.

Once desired temperature is reached, place bag in water and cook for 1-1.5 hours or until done.

Remove from bag, place in a pan, or on the grill, to brown.

Once browned, put in a warm crusty bolle roll or on a baguette with a little ranch dressing and enjoy!