Maple Glazed Pork Belly BLT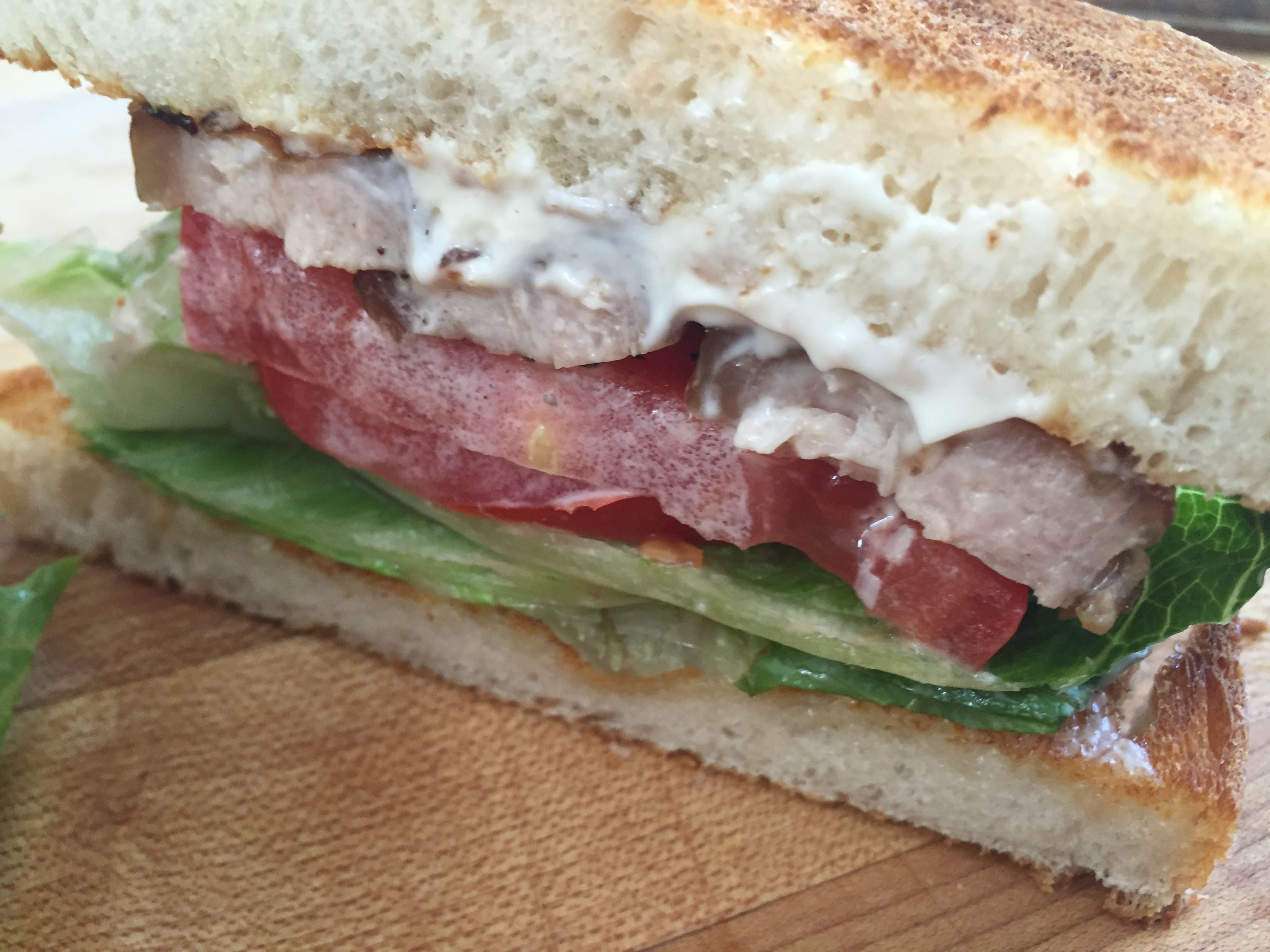 The earliest mention of the BLT sandwich seems to have been in the 1903 Good Housekeeping Everyday Cook Book, where a club sandwich included bacon, lettuce, tomato, along with mayo and a slice of turkey. Unfortunately it's unclear to the culinary eggheads when people started abbreviating the bacon, lettuce and tomato to BLT.
At the end of World War II, and following the expansion of supermarkets that made so many ingredients that were previously seasonal now available year-round, was a pivotal point in the American food story and changed our lives forever. The BLT like so many other recipes at the time grew in fame. An interesting note and a perfect example of Madison Avenue marketing was in 1958, when Hellmann's Mayonnaise advertised their product as "traditional on bacon, lettuce, and tomato sandwiches", suggesting that perhaps that's when people were taking orders, to save time, the servers simply wrote "BLT", granted it's a stretch - but does have some merit.
My take on the classic BLT sandwich replaces the traditional and delicious crispy bacon with our Maple Glazed Pork Belly SV and no BLT would be complete without mayonnaise. Making mayonnaise is ridiculously easy at home and the addition of your own eggs pasteurized using the sous vide method makes it safe to boot!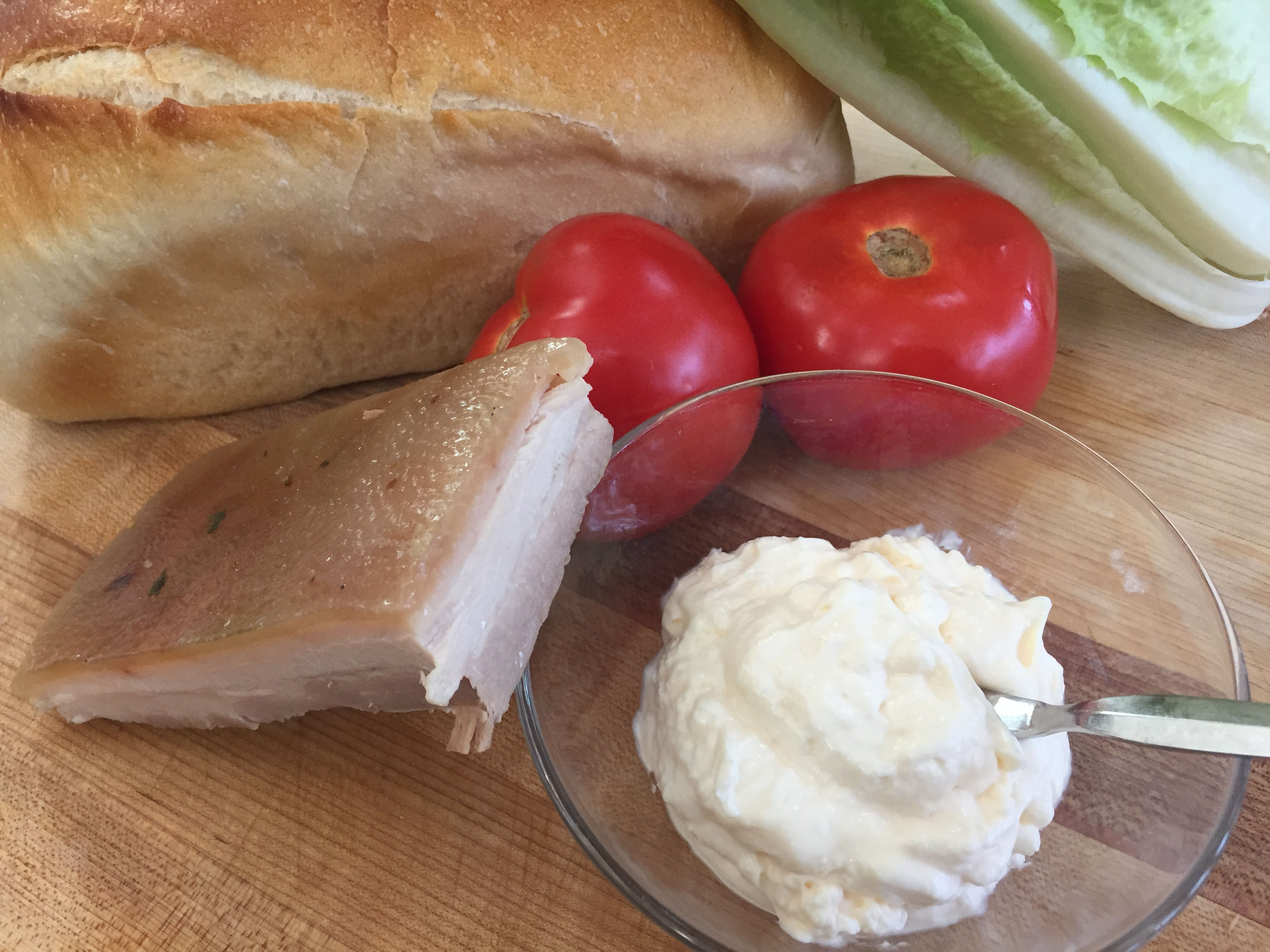 Ingredients:
• 3-4 slices pork belly sous vide, see recipe, per sandwich
• 1/2 cup reserved maple glaze from pork belly sous vide, see recipe
• 2 slices sour dough white bread, per sandwich, toasted
• 1 teaspoon unsalted sweet butter, room temperature
• As needed romaine or iceberg lettuce leaves
• 1-2 slices vine-ripened tomato, sliced 1/4 inch thick. Per sandwich
• 2 tablespoons whole egg mayonnaise sous vide, see recipe or your favorite brand, per sandwich
• Coarse salt and freshly ground pepper
Directions: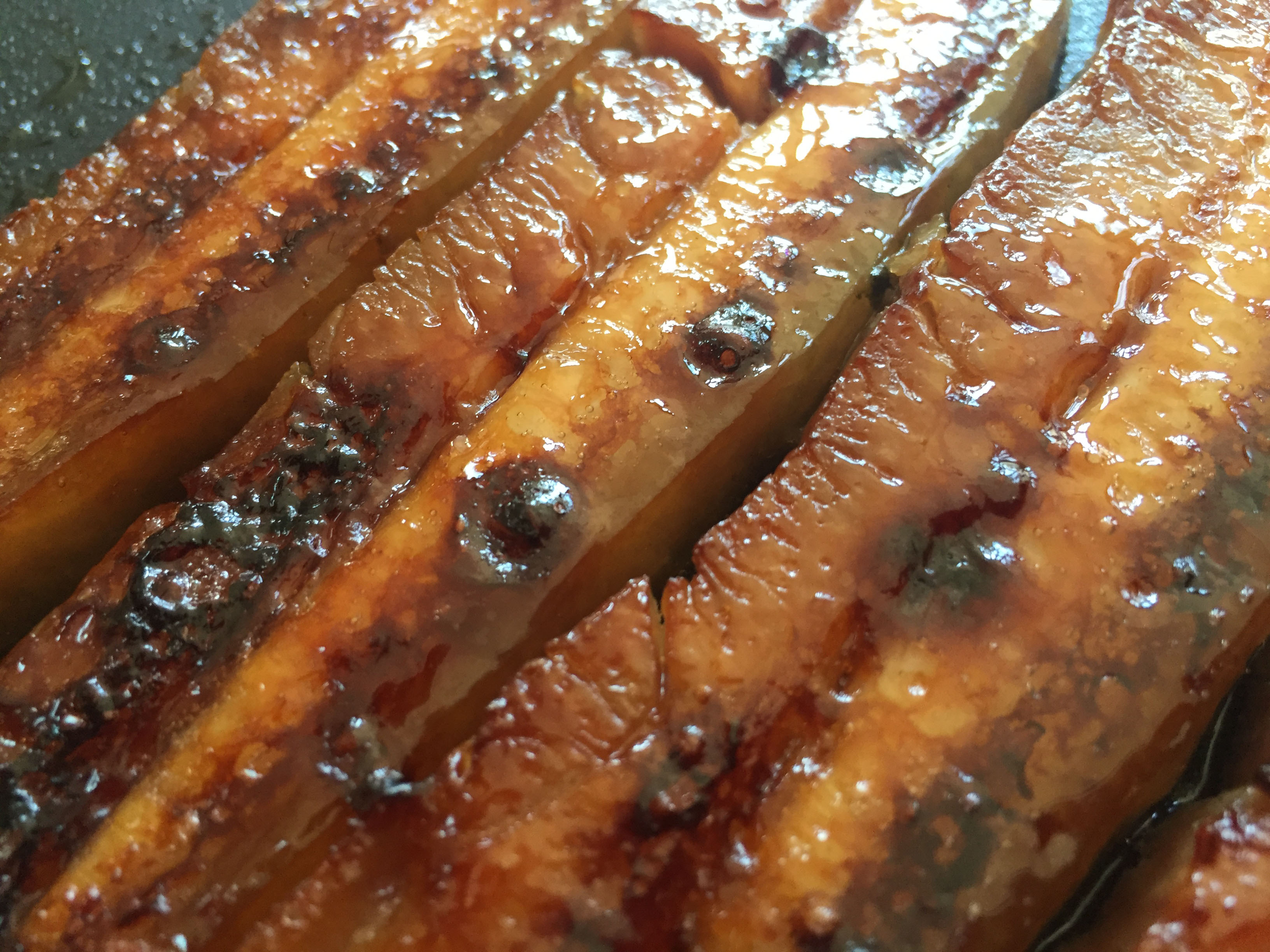 1. Preheat your oven to the broil setting
2. Slice 3 or 4 pieces of pork belly per sandwich
3. Place the pork belly slices evenly spaced on a nonstick or prepared baking sheet.
4. Using a pastry brush or similar, glaze the pork belly with the reduction.
5. Broil for 3-5 minutes or until they are nicely browned.
6. Carefully turnover and repeat, let cool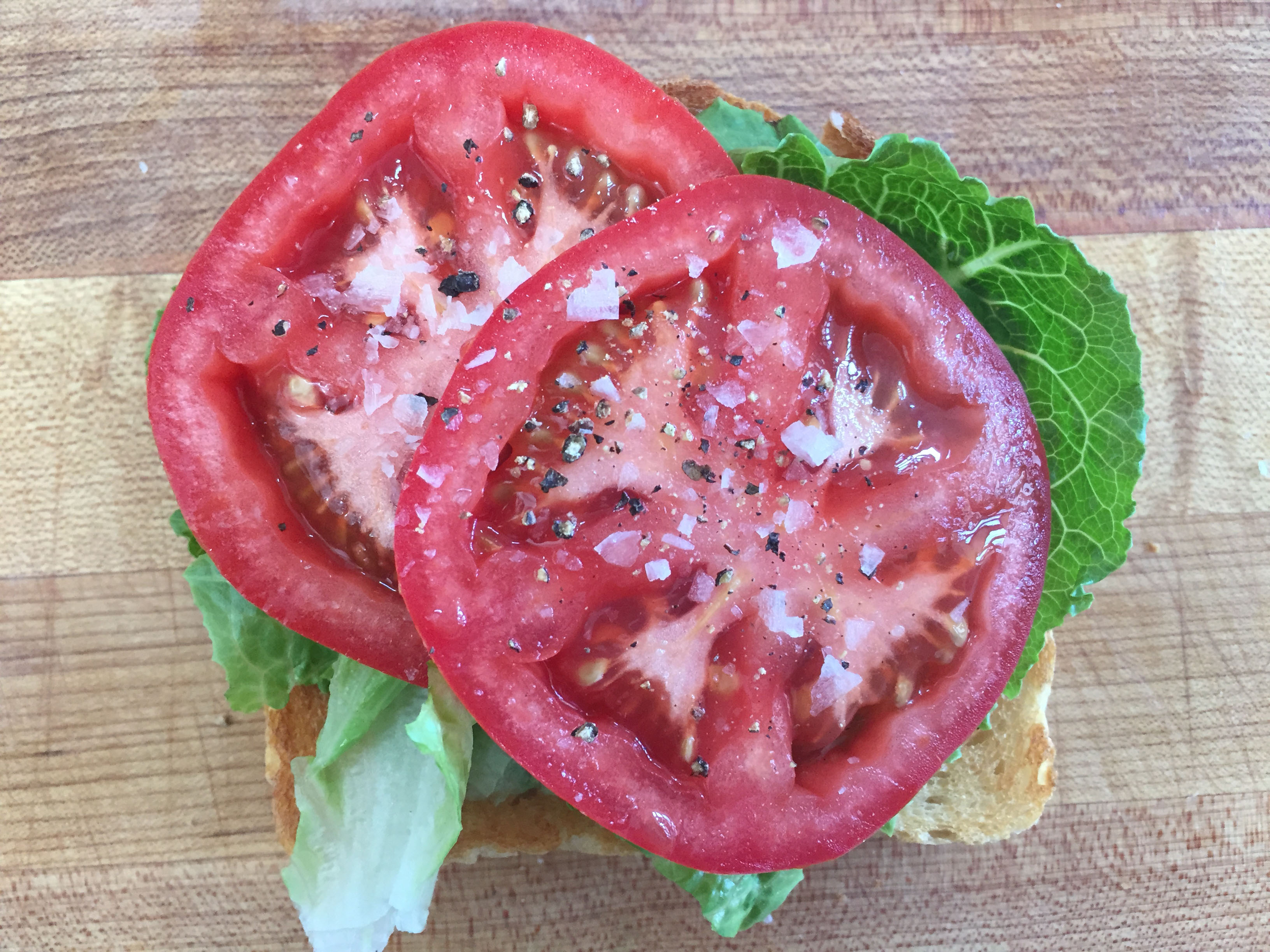 7. Spread one side of one slice of the toasted bread with the softened butter.
8. Arrange lettuce on top, along with tomatoes.
9. Season the tomatoes generously with the salt and pepper and top with glazed pork belly.
10. Spread remaining slice of toast with mayonnaise; place mayonnaise side down to form a sandwich and cut on the diagonal.
11. Serve immediately.