Finding the right vacuum sealer for you can be overwhelming. If you're feeling overwhelmed searching for the right vacuum sealer, check out our top sellers. We've provided our top selling suction, home chamber, and commercial chamber machines.
1. PRO350
The PRO350 is a sturdy suction sealer capable tackling your home vacuum sealing projects. The unit includes a 12" seal bar with 5mm seal wire for a better seal. The PRO350 comes with a built in cooling fan to help the machine keep up with heavy-duty home projects without overheating. The unit has storage for rolls up to 50', and a roll cutter.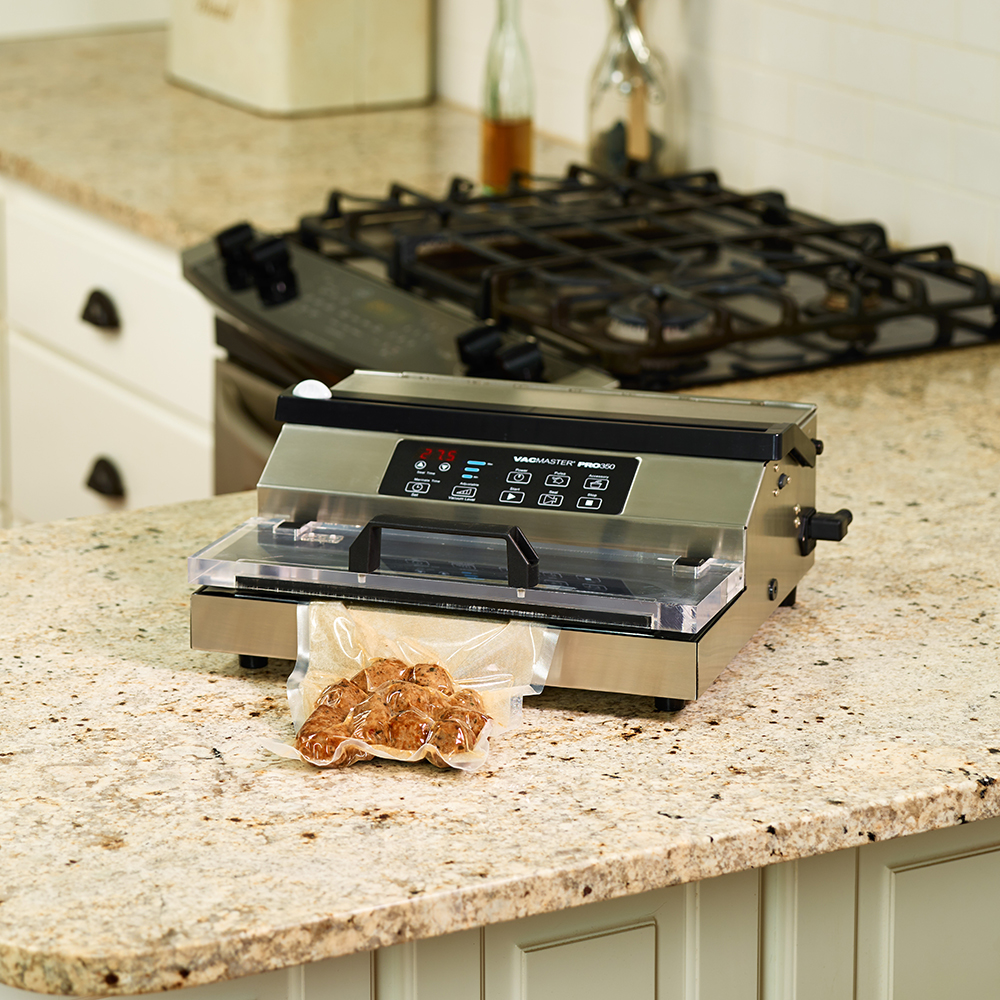 2. VP112S
Looking to bring chamber technology into the home? The VP112S is designed with a low profile to fit on most countertops. Embrace all things liquid with this home chamber sealer, complete with marinade function, to rapidly infuse flavor into your favorite meats before cooking. The maintenance-free pump means you don't have to worry about routine oil changes, just be sure to give your machine a rest once in a while if your trying to seal continuously.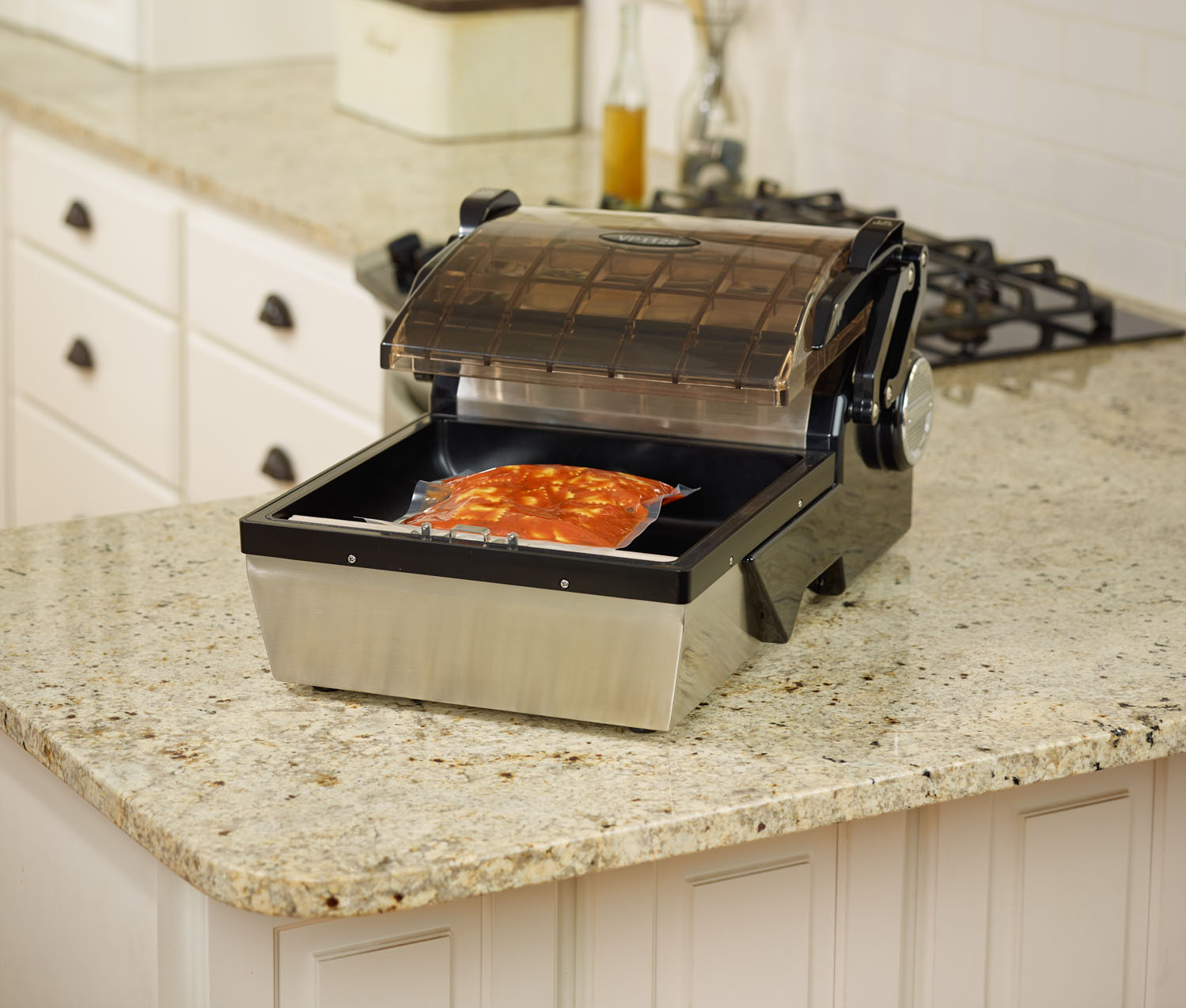 3.VP215
Our most popular unit by far, the VP215 is an entry level commercial chamber sealer, that can also be used at home. The heavy-duty 1/4 hp oil pump allows the machine to run continuously, keeping up with the needs of your small business, restaurant, or large home projects. The unit is ideal for hunters looking to process game at home.