VacMaster SV1 Sous Vide Cooking Immersion Circulator – How-To Guide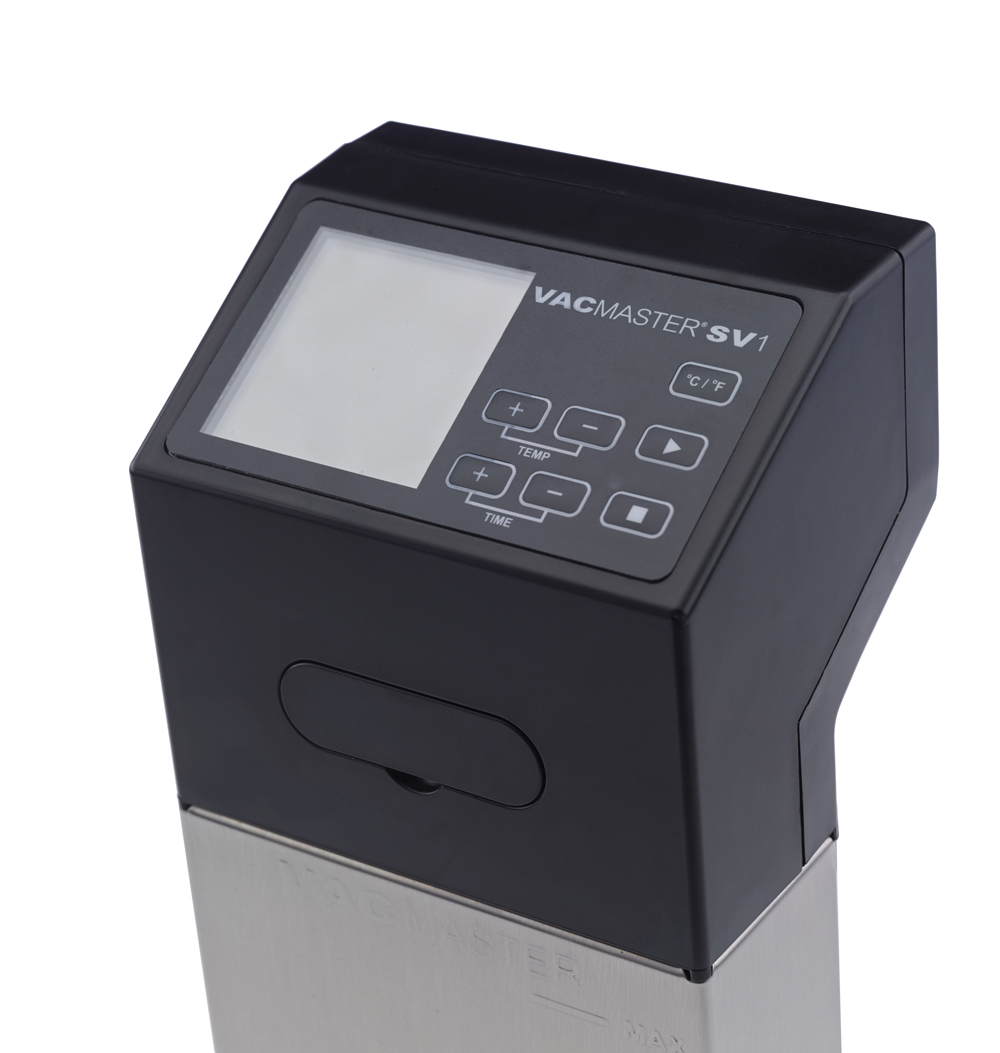 You've been wanting to try sous vide cooking. You've purchased a VacMaster SV1.
Sous vide cooking style started in France, and requires the food to be under pressure or vacuum sealed for cooking.
The SV1 is the immersion circulator used for sous vide cooking. An immersion circulator is immersed in a water bath, and heats and circulates the water to the desired cooking temperature. You may also hear them called precision cookers, because they keep the water at a precise temperature, giving you an evenly cooked meal every time.

The SV1 works in this way:
First the circulator heats the water, then it circulates it to maintain and even temperature throughout the water bath.
When the precise temperature you set it for is reached you simply add the bag with the food you wish to cook to the bath, and set the timer.
How to Set Up Your SV1 Sous Vide Cooking Immersion Circulator
To get you started, this video walks you through how to set up your SV1
Be sure to also read through your user's manual for setup tips
Once you plug the unit in, you will want to turn it on using the power switch on the back of the unit
You will then be able to adjust temperature and timer settings using the buttons on the control panel
How to Operate Your SV1 Sous Vide Cooking Immersion Circulator
Before using your SV1, you will first want to get it set up in your water bath
Secure the unit by tightening the screw on the back
Be sure the water falls between the minimum and maximum marks to ensure the circulator can heat it effectively.
Once the unit is set up in the water tank you can turn it on, and set your desired temperature
Remember, when the unit beeps to let you know it has reached temperature, you will hit start, and set the timer on the unit to stop the beeping
Once you've sealed your meal using a VacMaster Vacuum Sealer, you are ready to drop the pouch into the water bath and let the SV1 do the work. A perfect sous vide meal is in the making!