Your Vacuum Sealing "Sous Chef"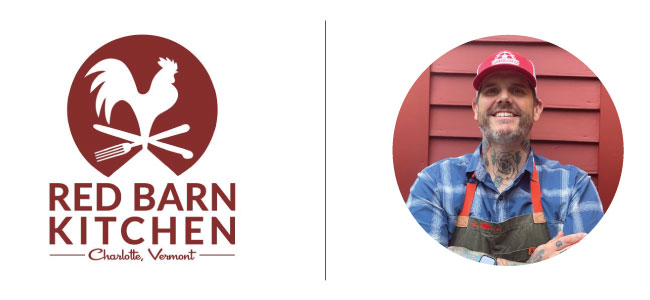 As we all know, this time of year can get hectic with the holidays. We cover our calendars in commitments, we try to cram it all in- and typically, on top of it all, we feed the masses. It can be stressful – particularly if we fall behind. Often times we find ourselves scrambling to put food on the holiday table for our loved ones. Not this year!
One of the greatest advantages of working with a vacuum sealer is that it allows me to prepare food in large quantities ahead of time, so that it is ready to go on the big day for the family feast. Whether it is vacuum brining turkey parts or fresh ham, sealing some potatoes in with a knob of butter and fresh herbs, or even making anglaise for dessert and freezing it- my VacMaster 215 allows me to get ahead of the prep- it's like having a built in Sous Chef at home!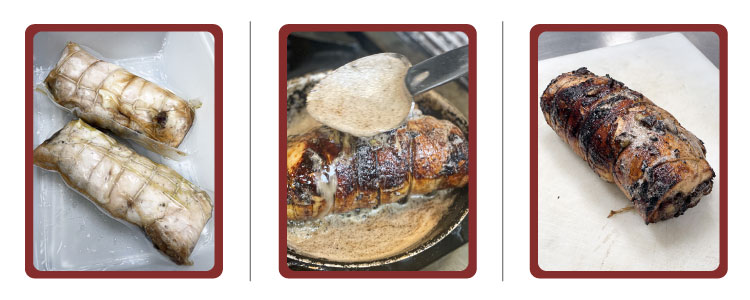 Brine it!
This year, in addition to the whole turkey, I decided to do a quick and easy turkey roulade. I made the roulade from fresh turkey breast that I brined. After a full 8-12 hours in the brine, I dried it well, seasoned it liberally and butterflied it.
Butterfly it!
Once butterflied, I pounded it gently between a couple sheets of plastic wrap, using a small mallet. When the butterflied breast was a uniform thickness (about an inch to an inch and a half), I filled it with a bunch of stuffing I made with dried fruits including figs, apricots, dates, chopped pecans, pepitas, garlic, herbs and onion.
Stuff it!
I formed this moist fruit stuffing into a log of sorts and then carefully rolled the pounded turkey breast around the filling, so that it overlapped. Next, I carefully trussed the breast into a uniform 'torchon', tying it gingerly into a 'roast' of sorts.
Truss it!
Once the roast was tied and bundled nicely, I wrapped it very tightly in plastic wrap to help keep it's shape. After that, it goes into a vacuum bag and gets sealed in my VacMaster 215.
Cook it!
Finally, to keep the roast nice and moist, I cooked it sous vide with my SV5 at 165 for two hours. Once the two hours were up, I shocked it in an ice bath and then allowed it to come back up to room temperature.
A quick sear in a cast iron pan, as I basted it with butter, yielded this awesome turkey breast roulade- the perfect additional dish to occupy and help feed all those relatives at Thanksgiving….while I go and eat the good meat- those dark turkey legs.
This is another great example of how to get the most out of your VacMaster. This technique could even be used a week before- bringing the stuffed breast all the way through the sous vide process and then frozen.
Then all you have to do on the 'day of' is defrost the breast roulade, allow it to come to room temperature and heat it through in heavy skillet with a knob of brown butter, basting frequently to brown the outside. You can also finish it in a 350 degree oven if you'd like. This versatile method helps you save time and ultimately allows you to spend more time with family, arguing over the football game.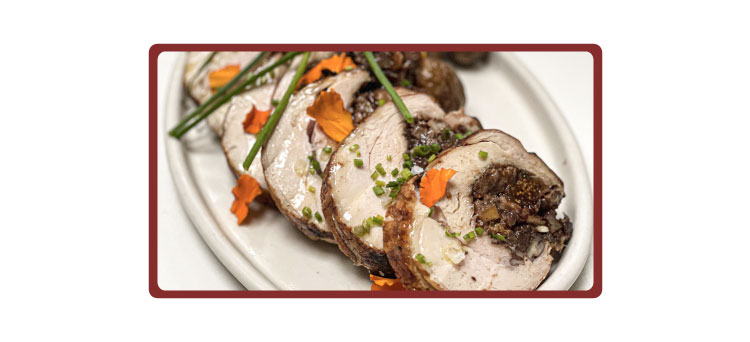 HAPPY THANKSGIVING, from your friends at Red Barn Kitchen.