Camp Sous Week 3:Easy Sous Vide Crème Brûlée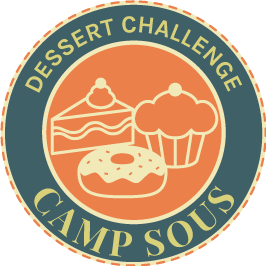 Well, here we are at week three and Camp Sous is still abuzz with the sound of circulators and clatter in the kitchen. So far the collective consensus is that sous vide cooking is SO much easier than expected. It's not uncommon to perceive a new or different way of doing things as difficult. It takes time and practice to overcome such difficulties. As the campers have discovered along the way, failing fast is the key! The easiest way to approach anything new is to follow in the footsteps of the experienced [see Chef Eric's recipes and video tutelage]. Over time all the campers will be able to confidently cook, their chosen classics or invented creations, with confidence. Just like the campers anyone can get started with the simple Camp Sous Survival Kit consisting of external vacuum sealer, sous vide cooker and a bundle of pouches and roll bags!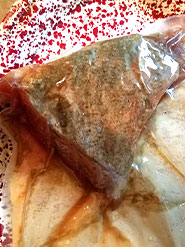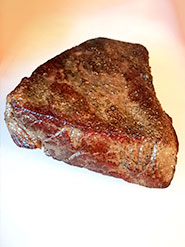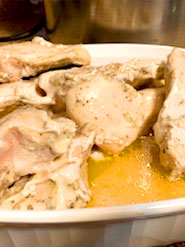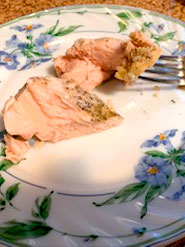 This week's intrepid camper, Erin, has chosen to take on her favorite dessert classic Crème Brûlée and turn it into a sweet sous vide treat! Obviously, it's hard to caramelize the top with an open flame under water. So she devised a way by using a magnesium torch… Just kidding here's the recipe of the week.
Erin's Simple Sous Vide Crème Brûlée

Here is the recipe I used for the creme Brûlée (it's the standard recipe, nothing added):

4 Large egg yolks

2 Cup Heavy whipping cream

1/4 Cup Granulated sugar or xylitol

1/2 tsp Vanilla (optional)

Whisk all ingredients together until combined. Strain mixture then transfer to 4 oz. mason jars. Place lid on mason jars finger tight and transfer jars to water bath.

Cook in Sous Vide water bath 1 hour at 185 degrees Fahrenheit. Once cooking is complete, remove jars from water bath, remove lids, and transfer to refrigerator. Let cool for 1 hour. To complete the crunch top, sprinkle sugar evenly over creme and use a cooking torch to burn evenly (this takes practice). Serve and ENJOY!

Notes: I don't recommend using canning jars. The custard doesn't cook evenly and it's very difficult to burn the sugar on top. We transferred the custard into ramekins and then burned the sugar on top. I would recommend cooking the custard in pouches in the water bath instead. The final product tasted amazing!

See how easy it is?
NOW GET TO SOUS VIDE COOKIN'!
Camp Sous: Week 1 - Sous Vide Pork Tenderloin