Components, most restaurants create culinary components that when properly portioned and stored are the building blocks of a great menu. Vacuum packaging combined with the sous vide cooking technique accomplishes this perfectly, and this "Kentucky Hot Brown" is the perfect example of that premise.
The turkey breast is cooked sous vide to its ultimate texture after a low and slow 24-hour cook. The rich and full-flavored mornay sauce cooks conventionally and gets portioned and vacuum packed after cooling. The all important toast uses my sous vide yeast proofing technique that simplifies and streamlines all of my bread baking. The bacon is cooked sous vide before being crisped offering the ultimate in tenderness along with the easy retrieval of the golden bacon fat to bathe the bread slices and season the tomatoes.
Now, depending on your operation all of the culinary components can be portioned out for assembling what is considered by many to be the ultimate hot turkey sandwich. Of course, these components can be used, as is, for many other menu items. Prepared, portioned, vacuum packed and chilled these components can easily find their way across your menu. The White Cheddar Mornay could easily be used to finish a bowl of lobster macaroni and cheese or used to coat freshly steamed asparagus spears. How about drizzled over an order of poutine? Obviously, you get my point, cooking with components from a well-balanced menu offers the chef the ultimate freedom to consistently execute their menus and create new dishes in mere seconds.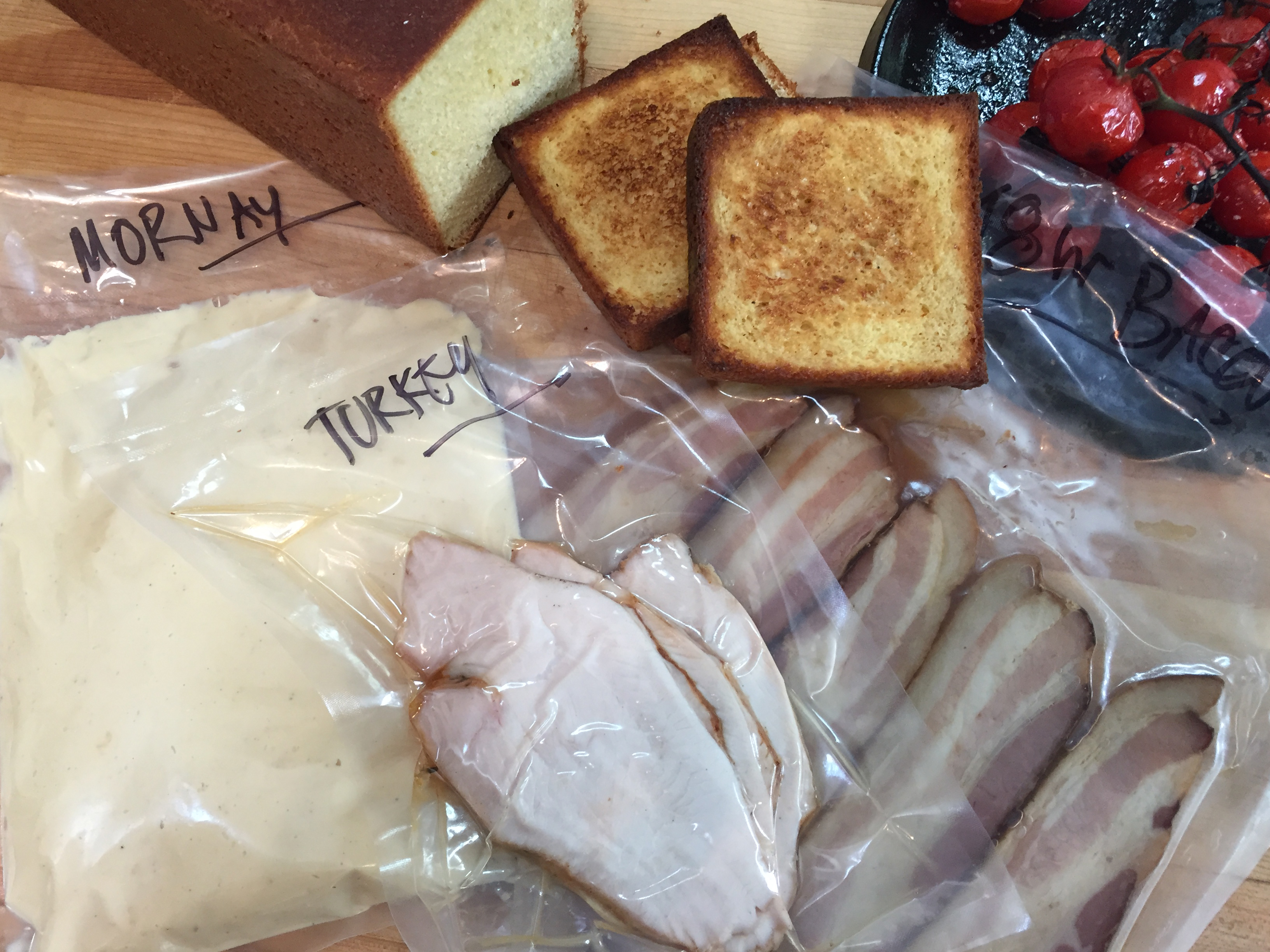 Ingredients:
• 1 cluster, per sandwich clusters of vine-ripened tomatoes, kept on the branch
• 2 slices, per sandwich Sally Lunn Loaf Sous Vide, thickly sliced, crusts trimmed, toasted
• 7 ounces, per sandwich Turkey Breast Sous Vide, sliced thick
• 1/2 cup or as needed, per sandwich White Cheddar & Parmesan Mornay Sauce
• 2 rashers, per sandwich Bacon Sous Vide, bacon fat reserved, browned in a heavy bottomed skillet, reserve the bacon fat
• 3 tablespoons, per sandwich parmesan cheese, grated, as needed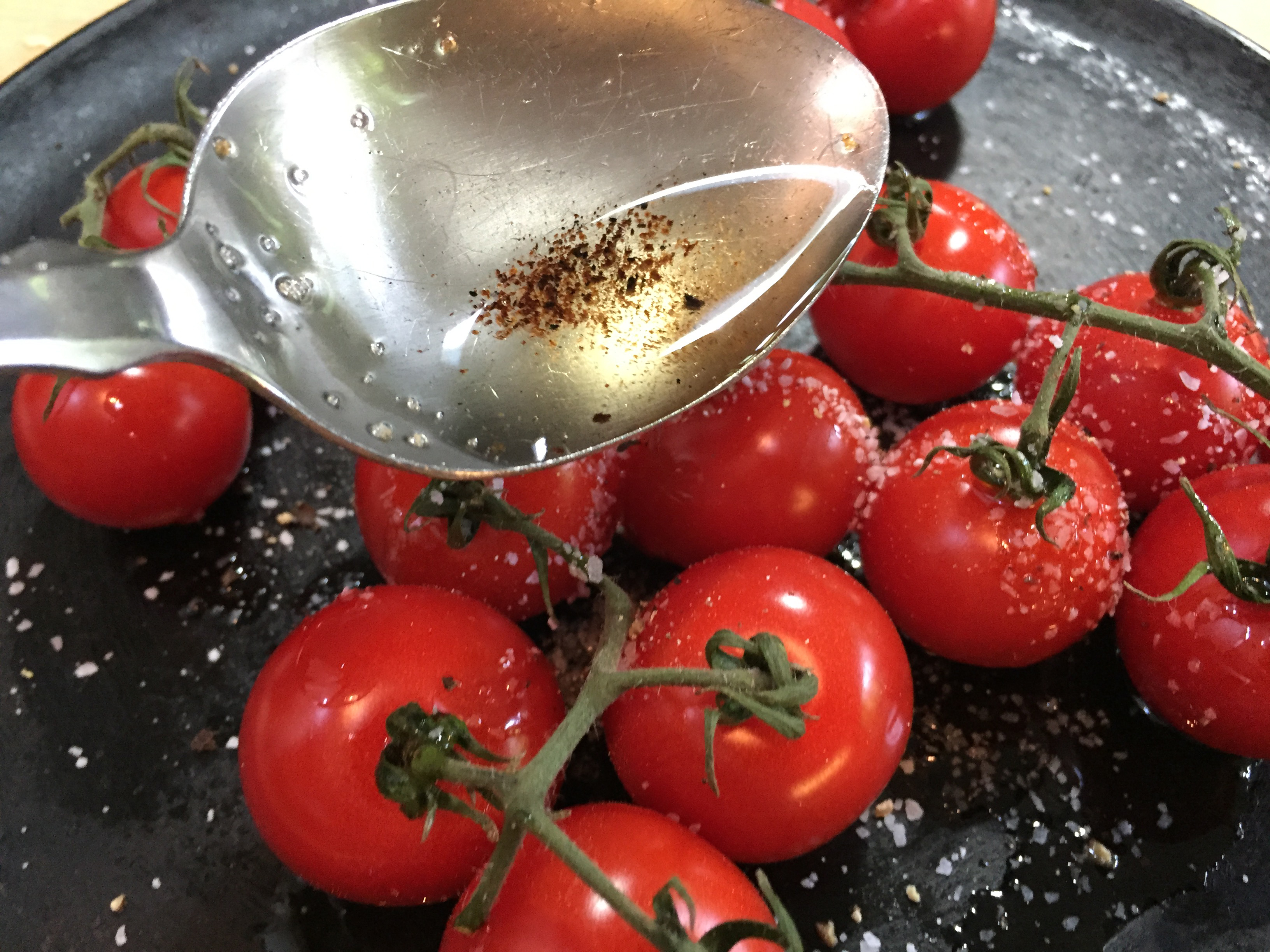 Directions:
For the cherry tomatoes:
1. Set your oven to broil
2. Place the cherry tomatoes still on the vine on a suitable oven ready cooking sheet.
3. Using a large serving spoon or similar, coat the tomatoes with some of the reserved bacon fat.
4. Liberally dust the tomatoes with the salt and pepper.
5. Place the tomatoes at the upper level of your oven and broil the tomatoes to char but not cook too much, so they keep their shape but attain good color.
6. Remove from the oven and reserve.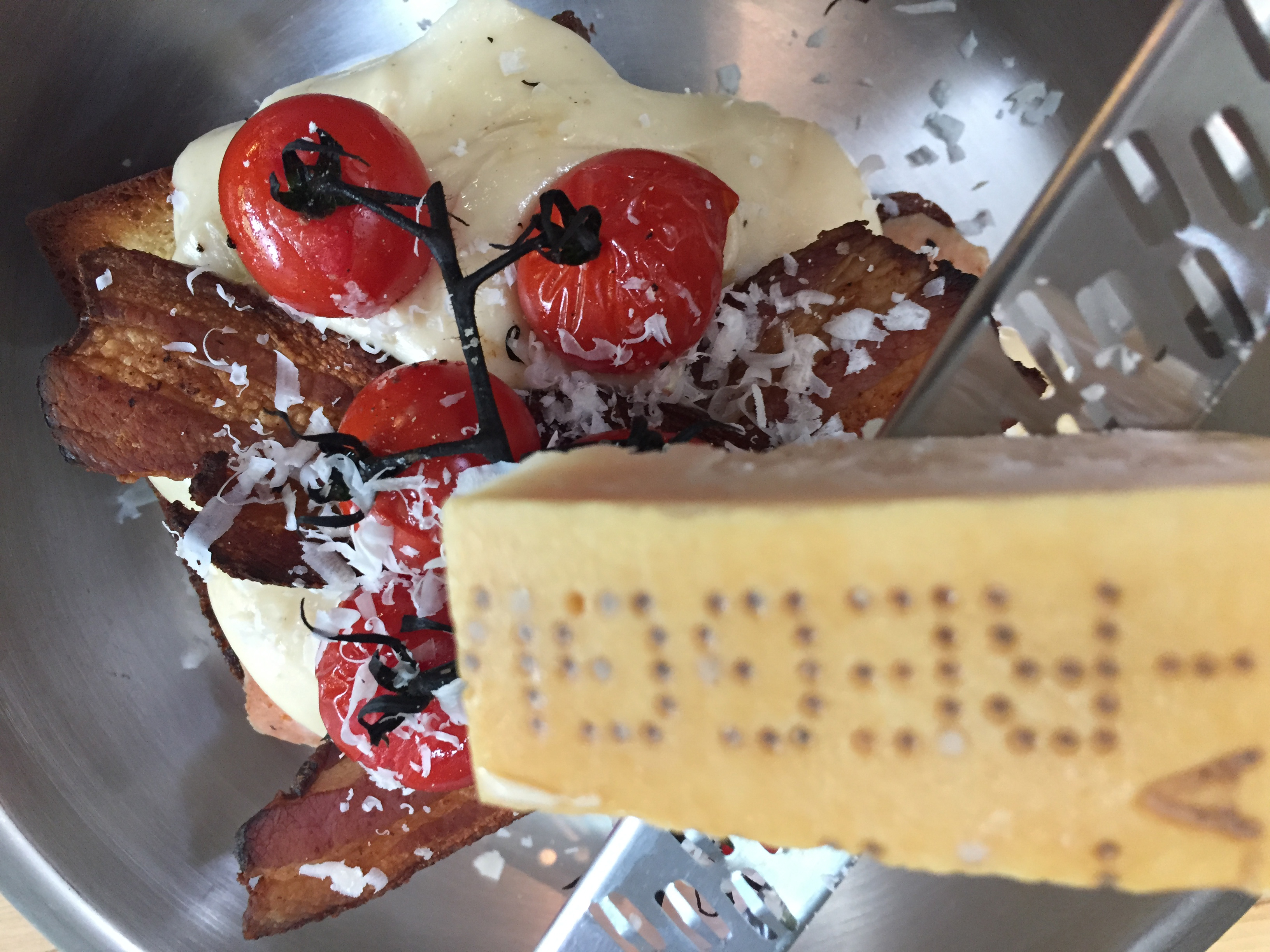 For the assembly of one Kentucky Hot Brown:
1. Toast the bread slices dry until lightly browned on both sides.
2. Place two slices of toast in an oven-safe dish.
3. Using a pastry brush slather more of the reserved bacon fat on the top sides of each piece of bread.
4. Shingle the sliced turkey breast over the bread slices.
5. Pour enough mornay sauce over the top to completely cover.
6. Place two rashers of crisped bacon in a cross over the sauce
7. Top with a branch of cherry tomatoes
8. Dust with the Parmesan cheese.
9. Place dish under a broiler and cook until cheese begins to bubble and brown.
10. Remove from broiler and serve immediately.
11. Repeat as necessary