Potatoes in a Spicy Peanut Sauce Sous Vide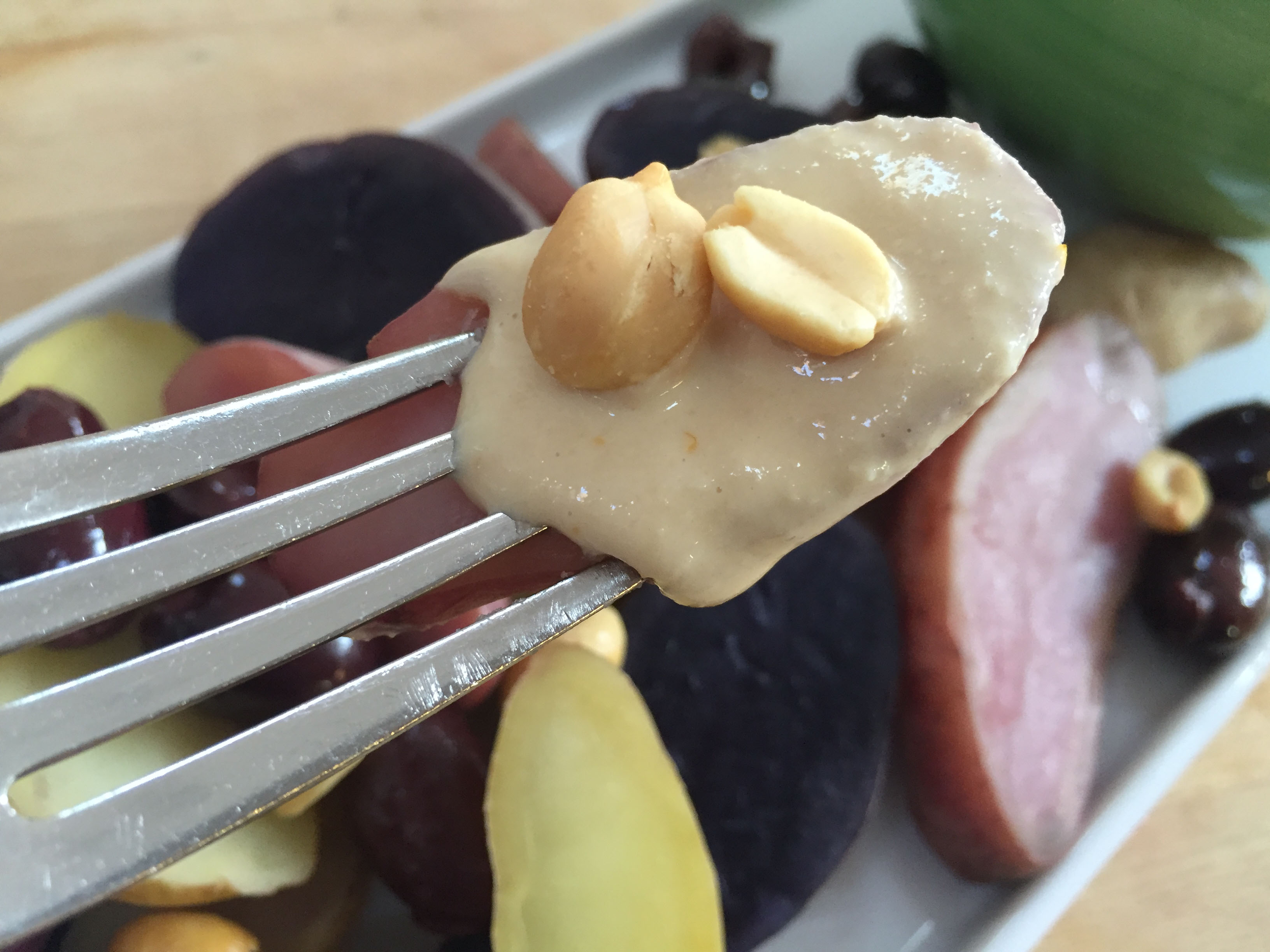 Bolivian Papas a la Huancaina or Potatoes in a Spicy Peanut Sauce Sous Vide
This South American dish is credited to Peru but is also a favorite in neighboring Bolivia. The spicy, creamy sauce can be found with just peanuts or as you see here combined with cheese. The heat comes from the native Chile pepper, Aji Amarillo or yellow chili. Typically served cold as a starter over lettuce leaves and garnished with black olives and hard boiled eggs I like having it as an unusual appetizer with the sauce on the side and a colorful array of assorted baby fingerling potatoes cooked sous vide. The beauty of cooking the delicate potatoes in this style is first and foremost the flavor, no dilution from being leached out in water but in addition the potatoes stay intact they don't break apart or begin to degrade on the edges, perfectly cooked and perfectly presented!
I tend to prefer using the Monterey Jack cheese for a creamier sauce and using water rather than milk as it cuts down on the richness a bit. Feel free to substitute prepared peanut butter for the peanuts but if you do make sure you use a natural style, just peanuts and salt there is no need for added sugar.
If you're not familiar with the foods and flavors of South America this is a good and easy way place to start!
Ingredients: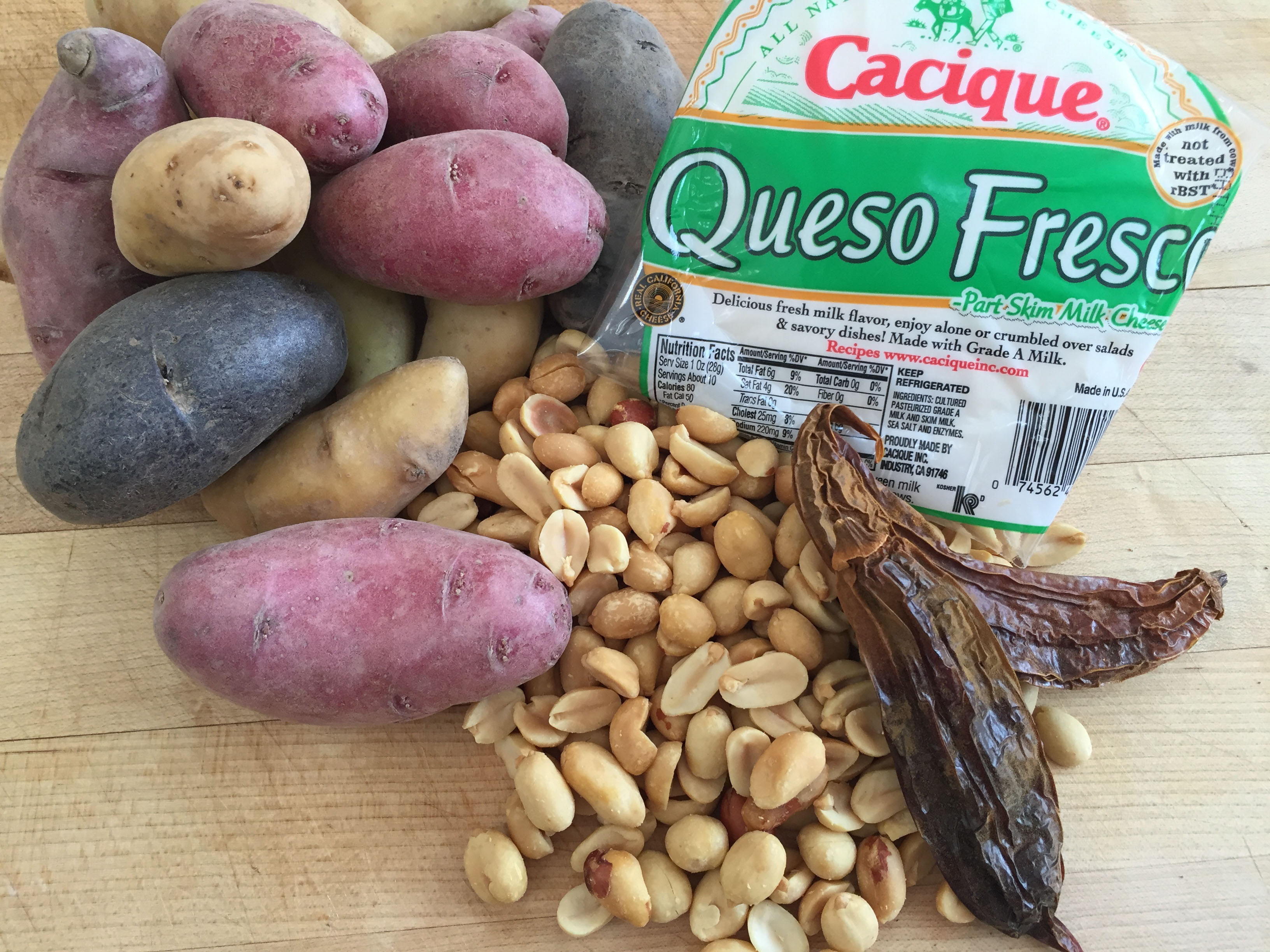 • 2 pounds fingerling potatoes, assorted, clean and cut in half lengthwise
• Kosher salt, to taste
• 2-4 Aji Amarillo, whole dried
• 1 cup roasted peanuts, unsalted, shelled and skinless
• 1/2 cup Queso Fresco or Monterey Jack, crumbled or grated
• 2 to 2 1/2 cups milk or water
• 1/2 teaspoons sodium citrate
• 1/2 teaspoon kosher salt, or to taste
• 2-3 tablespoon garlic puree
• Black olives, oil cured, as needed
Directions: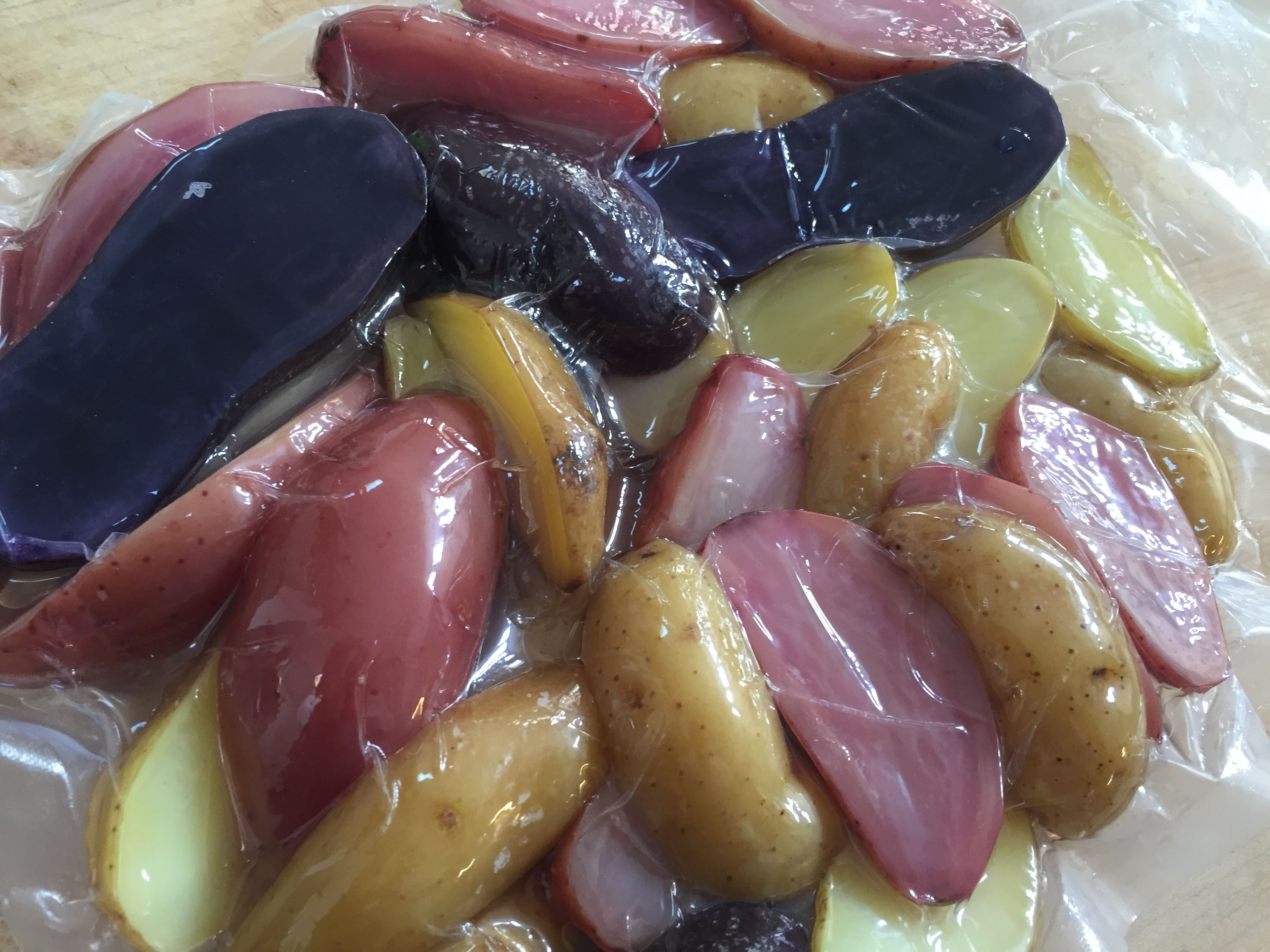 1. Preheat the SV1 to 85°C/185°F degrees
2. Place the halved fingerling potatoes in an appropriate sized VacMaster bag in a single even layer with a bit of salt.
3. Using a VacMaster chamber or suction machine, vacuum seal the bag.
4. Gently place the potatoes into the SV1 and cook for 60-90 minutes or the potatoes are tender but not falling apart, reserve
5. Turn the SV1 down to 75°C/167℉ degrees
6. Carefully break open the chiles and discard the seeds and ribs.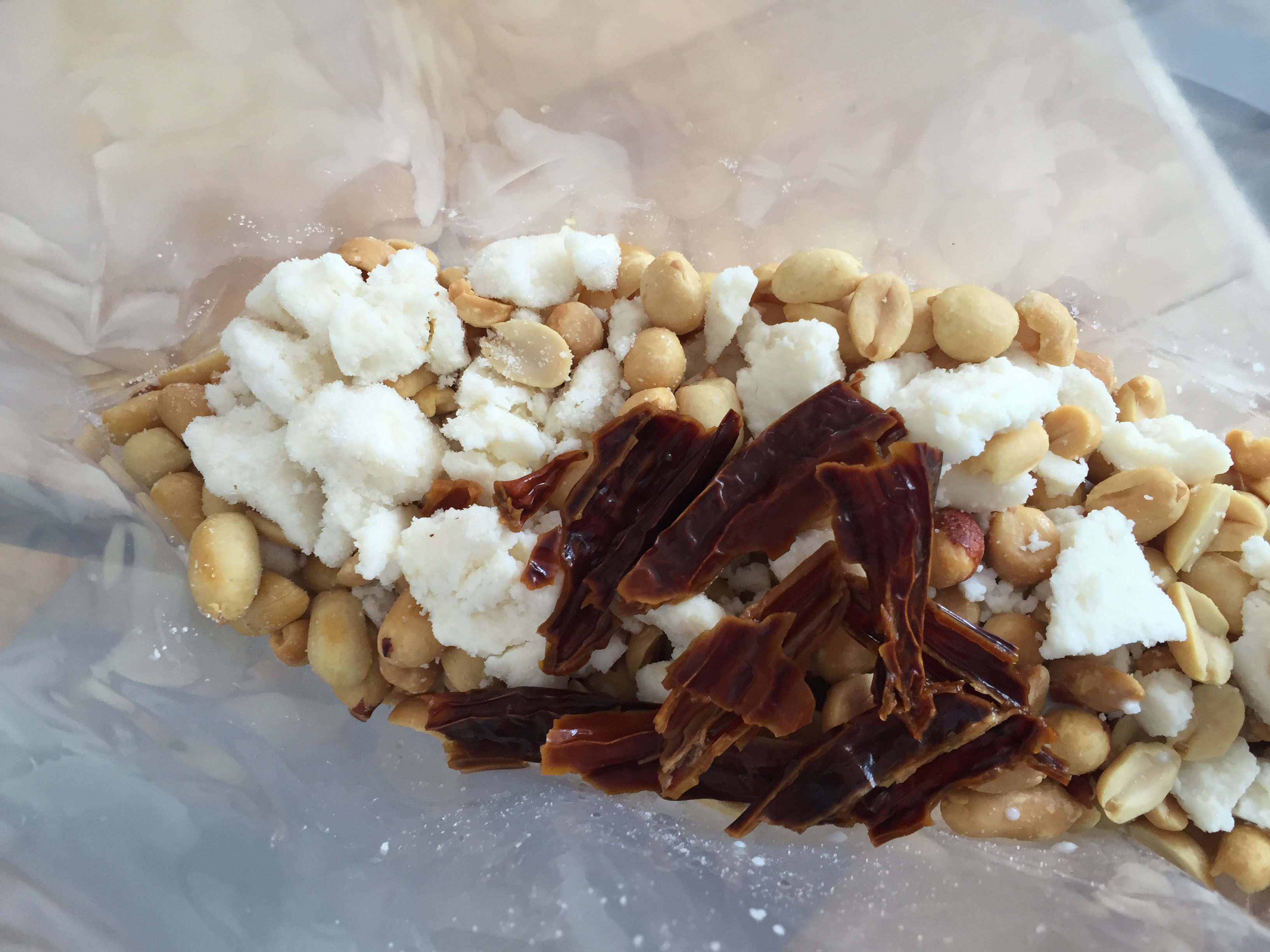 7. Break the chiles into small pieces and soak in hot tap water to cover for 20-30 minutes or until soft and pliable.
8. Drain away the water and reserve the chiles.
9. Using the VacMaster bag filler and an appropriately sized VacMaster bag add the seeded and soaked peppers, peanuts, cheese, sodium citrate and salt.
10. Using a VacMaster chamber machine carefully vacuum seal the bag
11. Place into the SV1 for 30 minutes
12. Carefully remove the bag and pour the contents along with the garlic puree into a bar blender or food processor and process until very smooth adding more water or milk as necessary, optionally pour the blended sauce through a fine mesh strainer for a creamy version.
13. Serve the sauce with the potatoes and olives.