Sous Vide Standing Rib Of Beef- The Perfect Christmas Centerpiece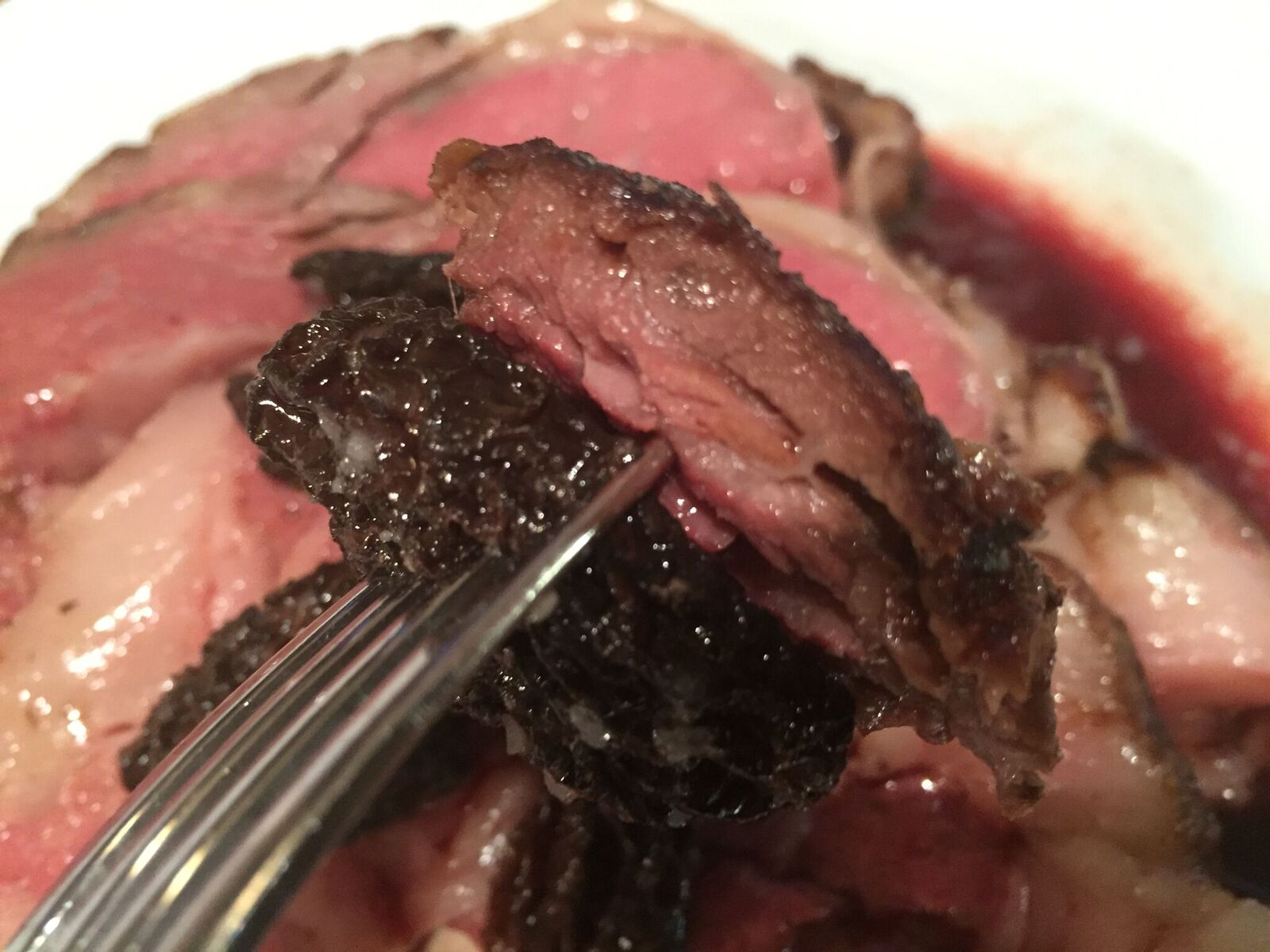 Is your Holiday centerpiece a Standing Rib Roast or a Prime Rib?
Meat labeling can be a culinary quagmire even for the most knowledgeable cook. You have myriad of ways to cut beef with differing cuts associated with different countries that find their way into cookbooks, magazines, and groceries not to mention regional variations right here in our own country. That's just for cutting, and then there are some labeling programs for beef are governed by the USDA Agricultural Marketing Service under a user-fee system for 'voluntary' claims. Others are governed by the USDA Food Safety and Inspection Service as mandatory requirements based on food safety considerations. In some rare cases, the claims are even governed by the FDA - whew!
Today, let's focus on a Standing Rib Roast or what many of you understand as Prime Rib. "Standing" means that because the bones are included in the roast, the roast can stand by itself. A rib roast with the bones removed is commonly referred to as a rolled rib roast.
Back in the day, Prime Rib used to refer to a "prime grade" standing rib roast, but these days all rib roasts (and some rib steaks) are called "prime rib" regardless of the USDA grade it received. So please keep in mind although the actual cut is called the PRIME Rib, it will come in the same grade levels as other cuts, namely Prime, Choice, Select, among others.
Speaking of grades, the U.S. Prime Grade is the highest grade of beef with the most fat marbling. This meat is very tender and only accounts for about 2.9% of all graded beef. U.S. Prime is usually reserved for high end dining establishments or high end groceries. Because this beef has such a high level of fat marbling, Chances are you won't find true Prime Grade Meat in your local grocery but if you do, be prepared, it ain't cheap!
Keep in mind though, that the USDA meat grading system is optional (and can be expensive) so not all meat is graded and it's up to the producer to decide. Take grass-fed beef a very popular tasty style usually isn't graded for the sole fact that grass fed beef is very, very lean and consequently wouldn't get a "high" rating due to the nature of the beef so chances are you won't find any sort of USDA grading but it doesn't mean it's not good or high quality beef.
My ridiculously easy Standing Rib of Beef recipe is simplicity at its best! Even though you might have to blink a few times it's true at the minimum a 3 rib roast with take 24 hours of cooking time but I have to tell you it's worth the wait - this meat is extraordinary!
Merry Christmas VacMasters!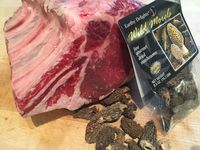 Ingredients:
• 1 6-8 lbs. 3 rib Standing Rib Roast aka Prime Rib Roast
• 1-2 ounces morel mushrooms, dried
• Kosher salt
• Black pepper, coarse
• 3 ounces garlic infused olive oil or similar
Directions:
1. Preheat the SV1 to 55°C / 131°F.
2. Using an appropriately sized VacMaster bag and using either a VacMaster suction or chamber machine vacuum seal the beef with the dried morels.
3. Gently place roast into the water bath of the SV1 and cook for 24 hours minimum and up to 36 hours.
4. Carefully pull the roast from the SV1 remove the beef and place on cutting board.
5. Carefully pour out the cooking liquid and morels into small bowl and reserve.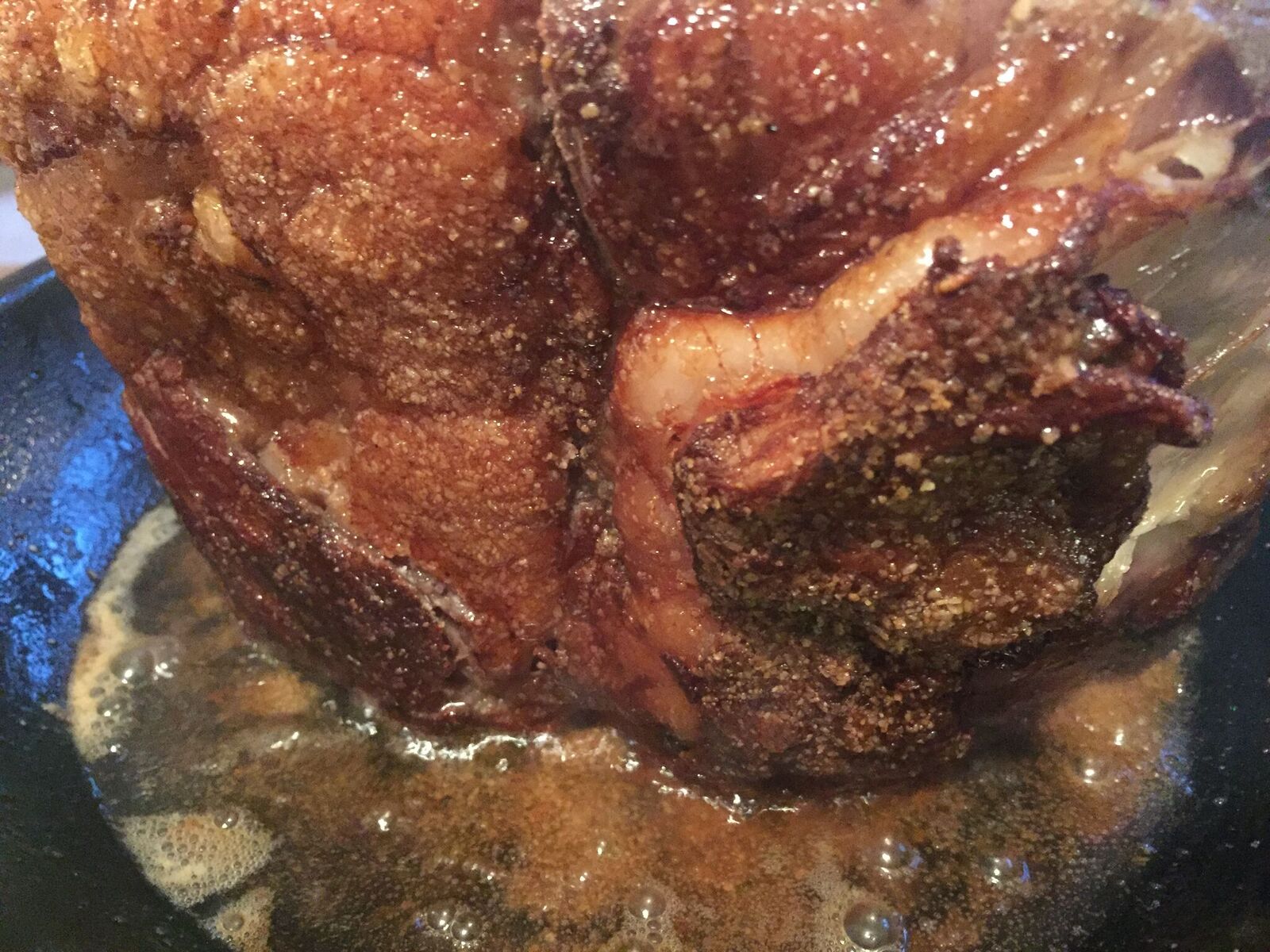 6. Rub the meat on all sides with the coarse kosher salt and cracked black pepper. Carefully place the roast in a searing hot cast iron pan, "fat cap" down and thoroughly brown on all sides about a minute or two a side.
7. Place the browned roast "fat cap" up, bone side down on a sturdy cutting board and begin carving by removing the rib bones, then slice the roast across the grain of the meat, to produce ½" thick slices.
8. Season the beef/morel cooking liquid with a bit of salt, pepper, and garlic oil to taste.
9. Serve the beef immediately with the sauce.