Rich Roasted Beef Stock Sous Vide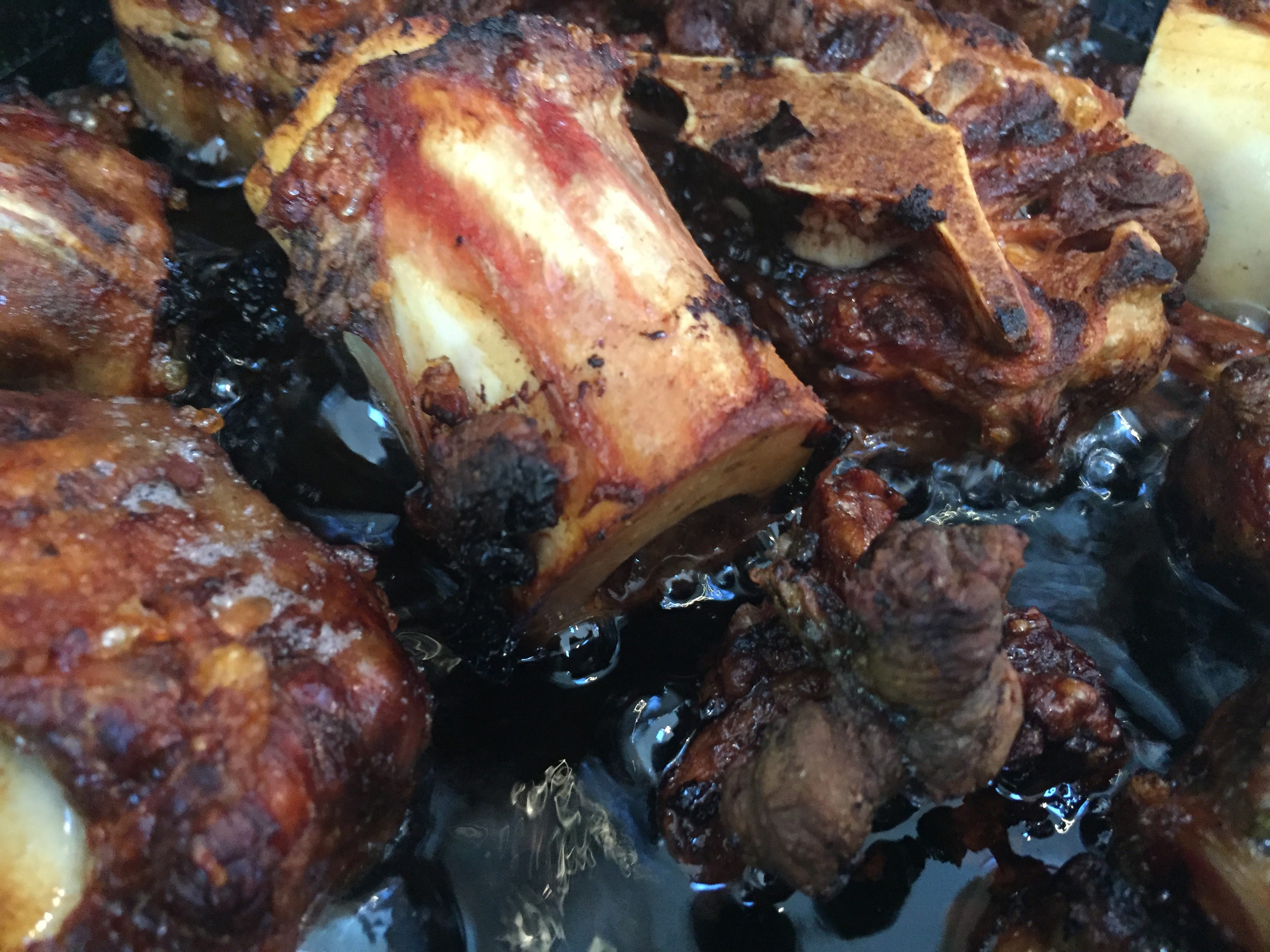 My beef rich stock is a bit stronger and more richly flavored than most. I wanted to create a rich beefy broth that was between a standard thin stock and a demi-glace without having to bother reducing anything. By loading up on gelatinous beef bones like ox tails and using a reduced amount of water this rich stock is ready to go right out of the bag! Of course a good straining and chilling in the refrigerator to defat is always nice but I've got to tell you the lip smacking beefy goodness makes this sous vide version of the conventionally prepared classic so easy you're going to want to make it every day!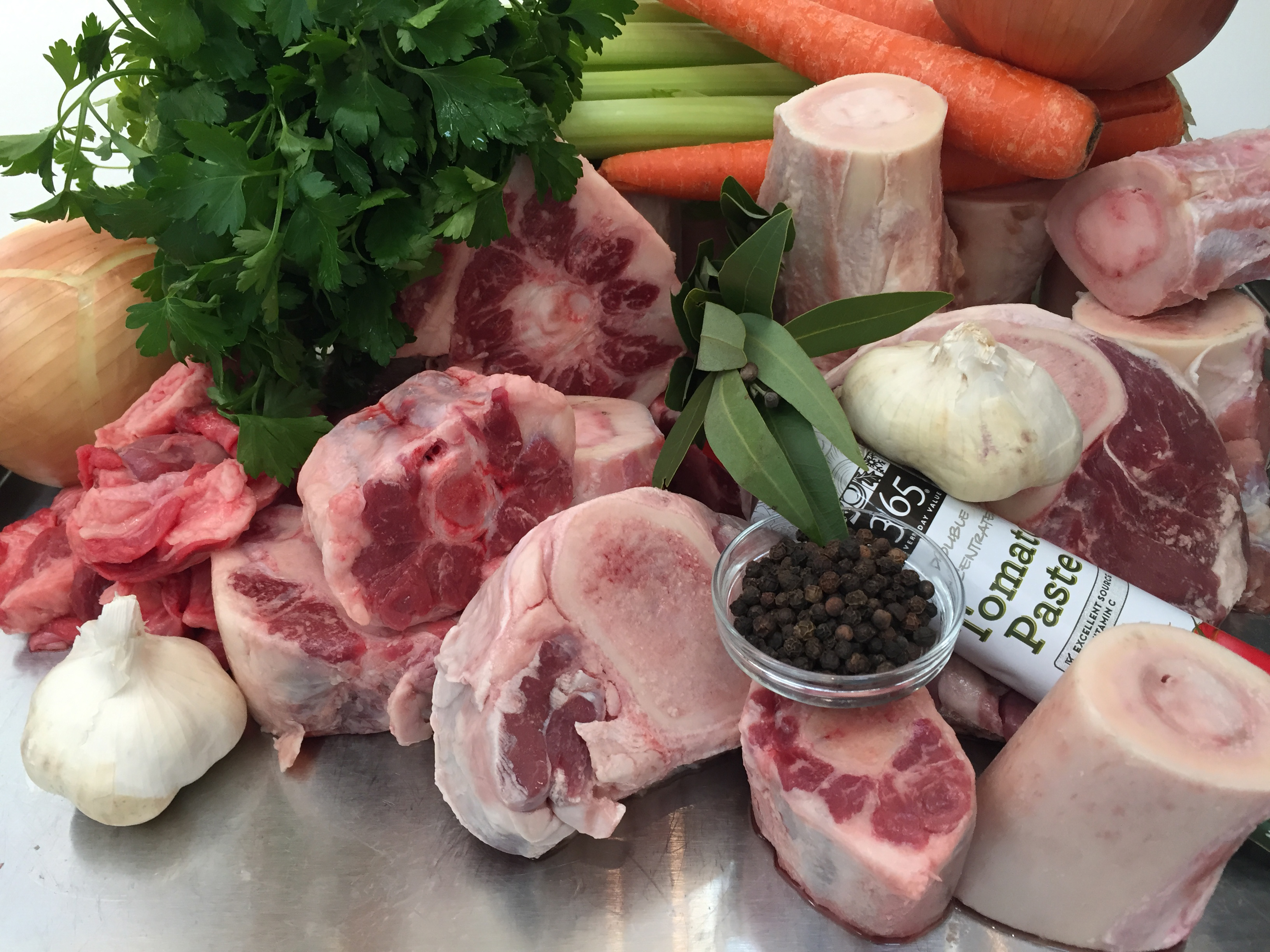 Ingredients:
• 2.5 pounds' oxtails
• 2.5 pounds' beef bones, as meaty as possible
• 1 large onion, sweet
• 1 large garlic head, split across its equator
• 2 large carrot, chunked
• 2 large celery, chunked
• 1 bunch thyme
• 3 large bay leaves
• 1 bunch parsley, flat leaf
• 1 tablespoon black peppercorns
• 6 ounces' tomato paste
• 6 cups water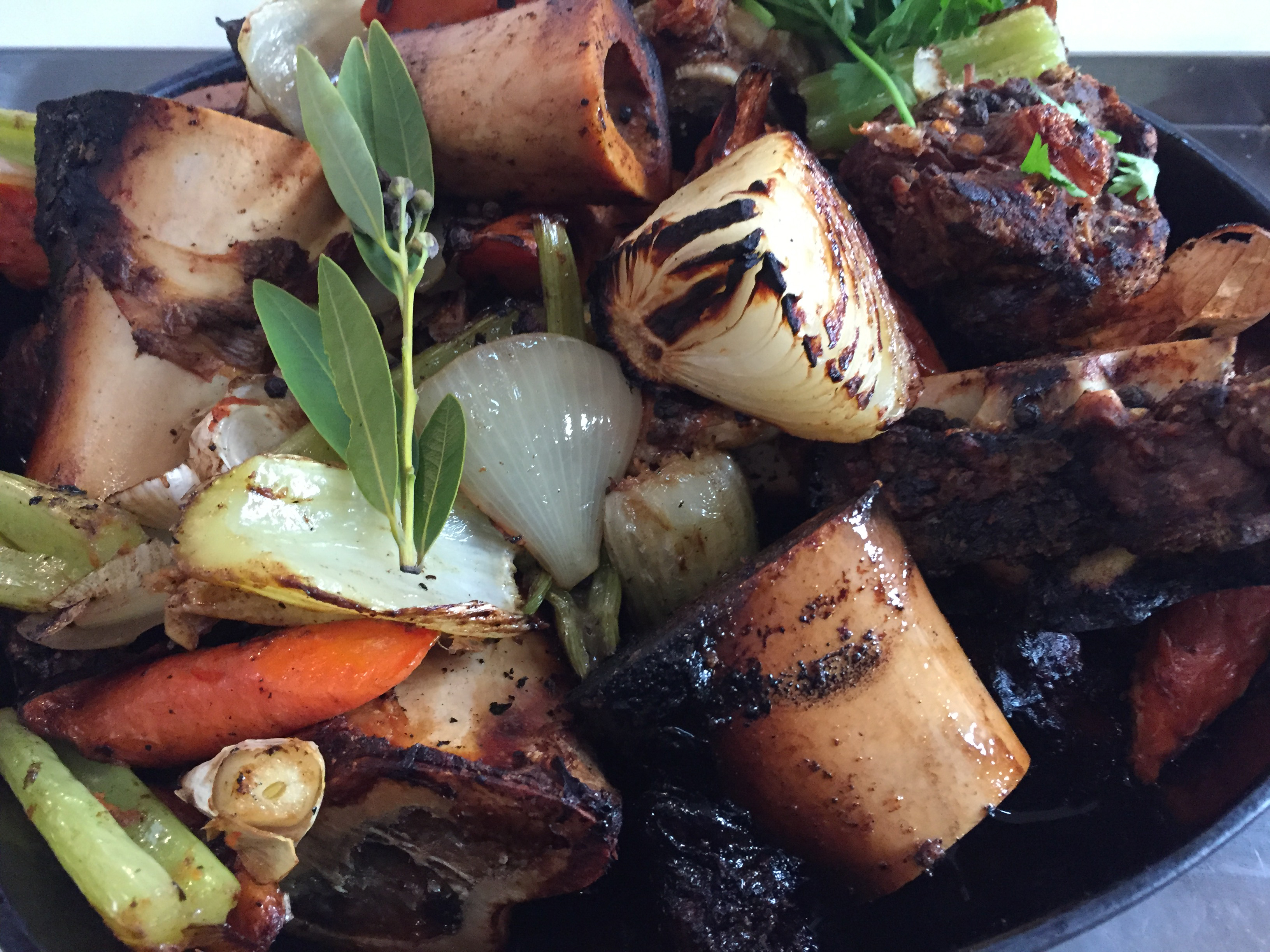 Directions:
1. Preheat your oven 500°F/260 °C
2. Spread the ox tails and beef bones across a heavy bottomed roasting pan.
3. Add the onions, garlic, carrot, and celery placing them among the bones
4. Roast ingredients until the bones become a rich dark brown about an hour or so, turning as necessary.
5. Let cool to room temperature and pour off drippings and reserve for another use as needed.
6. Preheat the VacMaster SV1 to 90°C/194°F
7. Using a VacMaster bag filler and appropriate sized VacMaster bag(s) carefully add the cooled roasted bones and vegetables to one large or two large bags along with the thyme, bay leaves, parsley, black peppercorns, tomato paste and water
8. Carefully vacuum seal the bag using a VacMaster chamber vacuum sealer.
9. Gently place the bag in the SV1 bath and cook for 24 hours.
10. Remove the bag(s) from the bath and strain into a large bowl discarding the bones and vegetables.
11. Cover with plastic wrap and chill the rich beef stock for 6 hours or overnight
12. Pull off the congealed fat and reserve for another use as needed or discard.
13. Use as needed.